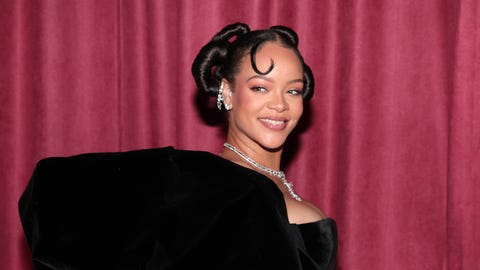 On February 12, Rihanna will be performing live for he first time in years as the headliner of the Super Bowl Halftime Show in Glendale, Arizona. Fans are already at a fever pitch of excitement, but the musical artist is getting them even more hyped for her performance with a new teaser.
In addition to her musical career, Rihanna is a beauty mogul and fashion designer. On January 27, she used her resources to to put out a short video showing off her sports-themed threads, writing that she's "pre gaming in @SavageXFenty" wear. In the video, the Fenty founder is wearing a white jersey and red beanie from her Game Day Collection as dramatic lights flash.
This content is imported from twitter. You may be able to find the same content in another format, or you may be able to find more information, at their web site.
A few days after it was announced that Rihanna was taking the gig, she told ET's Rachel Smith, "I can't believe I even said yes. It was one of those things that even when I announced it, I was like, 'OK, I can't take it back. Now, it's like final.'"
She continued, "The Super Bowl is one of the biggest stages in the world, it's an entertainer's dream to be on a stage like that. But it's nerve-racking. You want to get it right. You know, everybody's watching. And they're rooting for you. And I want to get it right."
The Grammy winner explained that "nothing would have gotten me out of the house if it wasn't a challenge like that."
In May, Rihanna welcomed her first child with boyfriend A$AP Rocky, and said that she got "real comfortable being at home as a mom" but that the halftime show was "something that I've never done before."
"I want to incorporate different aspects of entertainment and things that I just enjoy and bring it to the stage," Rihanna said. "I want to celebrate the music that I've made."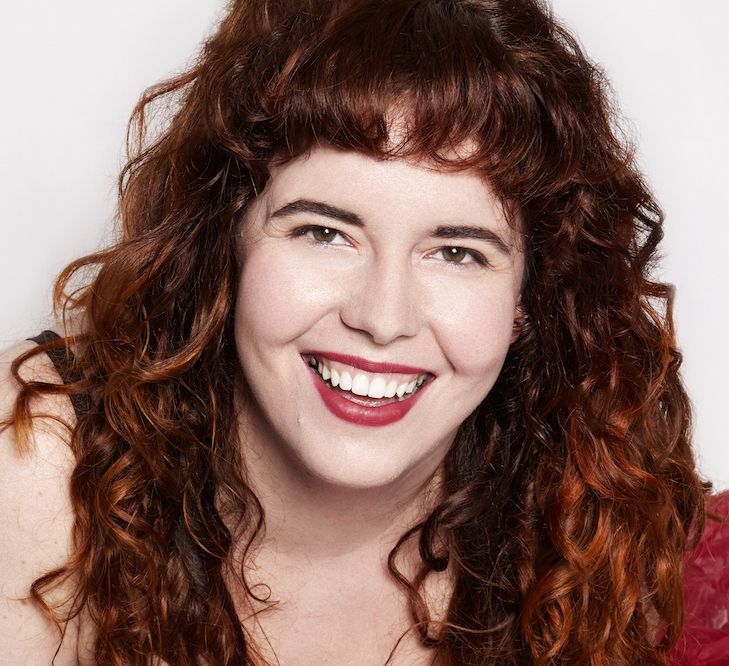 Aimée Lutkin is the weekend editor at ELLE.com. Her writing has appeared in Jezebel, Glamour, Marie Claire and more. Her first book, The Lonely Hunter, will be released by Dial Press in February 2022.
Advertisement – Continue Reading Below
Advertisement – Continue Reading Below