MONTH OF July
Get out and have a little fun, Virgo! The Sun is in Cancer and your social, collaborative eleventh house until July 22. Get your kicks in for these first three weeks of July because you'll be busier AND less outgoing in the second part of the month. Make the rounds of the July fourth barbecues, summer rooftop and backyard parties and beachy dress-up dates.
Speaking of the third item, July 3 sets off early fireworks when the Capricorn full moon illuminates your fifth house of passion, romance and self-expression. This could be one of summer's high points for love.
And it's only getting hotter in here, Virgo! On July 10, spicy and motivated Mars enters Virgo, turning up the sizzle factor. Between now and August 27, you'll be turning heads and capturing attention without even trying. While Mars can add stress or make you come on a little too strong, when it visits your sign for several weeks every two years, your confidence and charisma can be off the charts!
More From ELLE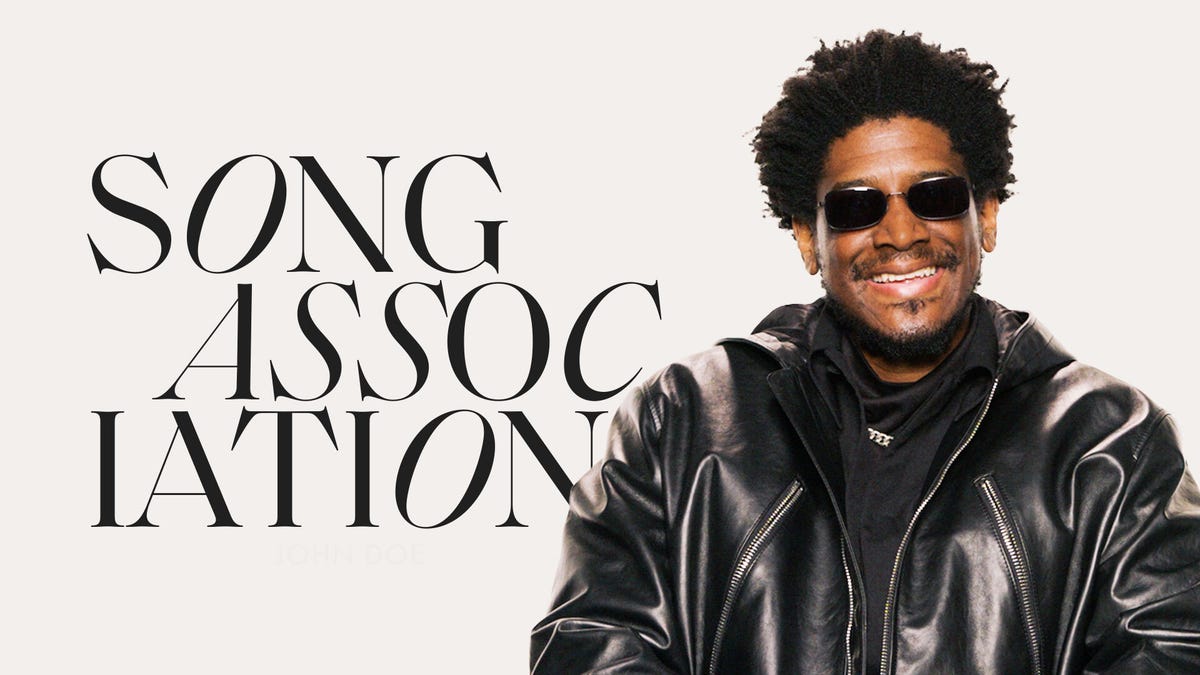 Be sure to take advantage of this burst before July 22, when the Sun enters Leo and your twelfth house of closure, healing and rest. For the next four weeks, you may be sleepier than usual—or both tired AND wired, thanks to Mars in your sign.
On the positive side, the twelfth house is also the realm of fantasy, and a sweet escape could be in store for you. However, Venus, the planet of love and attraction, will turn retrograde (backward) in Leo for six weeks on July 22, disrupting the harmony until September 3.
If things in your personal life get a little scrambled, you can always focus on making money moves. This July 17, the karmic lunar nodes shift onto the Aries/Libra axis, activating your houses of wealth, income, joint ventures and stability. Pour your energy into creating financial security instead of Googling an ex or obsessing over the "one that got away." The nodes will be here until January 11, 2025, bringing a rare opportunity to increase your net worth—and your self-worth while you're at it!
It's Cancer season until July 22
Welcome to collaboration central! Until July 22, the Sun is in Cancer, heating up your eleventh house of group action and social connections. Even the most introverted Virgos could find themselves in a friendly, people-loving mood. Getting together with your inner circle makes your heart sing, so don't miss a chance to rally the troops for a mid-summer beach weekend or to plan an impromptu day of yard sale hopping. 
At work, a team project could make headway, especially if you stir up some good old-fashioned team spirit. Make it fun! You're in the mood to be your most authentic self and to share your quirkier ideas. Do whatever's in your power to create a free space for people to bring their unique concepts to brainstorming sessions. A genius idea could be born from that very braintrust!
The Capricorn full moon is on July 3
Summer love is on the menu! The month kicks off with passionate fireworks on July 3 as the year's only Capricorn full moon lights up your fifth house of love, pleasure and self-expression. Sounds like the perfect start to the month—especially knowing that romantic Venus will start a tricky retrograde period in a couple weeks. Make those sizzling summer memories now while you can! 
Truth be told, this full moon could stir up all kinds of feelings, especially since it will form a fast-moving trine (120-degree angle) to outspoken Jupiter. As the full moon activates your expressive fifth house, you could air some pent-up feelings that really need to see the light of day. Emotions may come pouring out unexpectedly, whether in a confession of love or an admission that you feel resentful about something. 
Lights, camera, Virgo? The fifth house also rules fame, and you might attract some unexpected buzz under this lunar spotlight. You could find yourself as the accidental spokesperson championing a cause or posting a video that goes viral. Be mindful of what you put out there, and make sure this is a message that you can stand behind!
The north node enters Aries on July 17 
Revolutionize your revenue! Midmonth, the stars present you with an economic stimulus plan that's got destiny written all over it. From July 17, 2023, until January 11, 2025, the lunar nodes will travel across the Aries/Libra axis, touching down on your second house of income (ruled by Libra) and your eighth house of joint ventures, investments and property (governed by Aries).
For the next 18 months, set your sights on ways you can make your money work harder for you—and be open to unexpected new avenues for generating wealth and long-term security. From exploring new investments to real estate to affiliate income, the Aries north node invites you to widen your viewfinder and check out possibilities that might not be in your current portfolio.
The north node only visits Aries every 18.5 years; it was last here from December 27, 2004, to June 22, 2006. If you can remember back to that time, you may see similar themes arising, including a potential sale or purchase of property or a foray into a new market. 
The July 17 Cancer new moon puts steam in your team
All for one and one for all? On July 17, the Cancer new moon will emphasize your eleventh house of friendships, group activity and collaboration. This is a five-star day to set intentions around a team project or to explore organizations that could amplify your efforts if you join forces. Since the eleventh house rules technology, an online venture could go viral, or you could spread a message powerfully through social media channels. 
Today's new moon is especially powerful for making new friends, networking or launching any digital endeavors. Your efforts today will build over the next six months, culminating at the Cancer full moon on December 26. Earn karmic brownie points by playing superconnector, introducing two savvy friends who you think could have serious synergy. As businessman (and fellow Virgo) Jim Rohn famously said, You are the average of the five people you spend the most time with. Give your inner circle a once-over, hitting refresh on any bonds that could use some extra TLC.
Whiplash! The July 20 Mars-Saturn opposition
Have you been a bit too "all about me" lately, Virgo? Blame the stars: Fiery Mars has been blazing through your sign since July 10, making you a little cocky. But this July 20, your ego could get a speeding ticket as Mars locks horns with no-nonsense Saturn in your relationship zone. Your S.O. or a key person could make their displeasure explicitly clear. Tensions will come to a head today, so take a deep breath and work through boundaries and expectations. A slower pace is the order of the day. 
When impatient Mars and cautious Saturn are opposite each other, it's like having one foot on the gas and the other on the brake. To avoid a case of cosmic whiplash, resist the urge to rush into anything official, whether in work or personal bonds. Think everything through (twice!) before you speak or press "send." These stars can make you regrettably hasty.
The Sun enters Leo July 22—and Venus turns retrograde in Leo
All the social action simmers down considerably on July 22, when the Sun sinks into Leo and your twelfth house of healing, closure and the subconscious. Opt for a quiet month to regroup ahead of your birthday and the kickoff to Virgo season on August 23. This is your time to clear the decks before making a fresh start when the Sun enters your sign. 
For the next four weeks, you're in nesting and resting mode, sifting through old emotional baggage and tying up loose ends. While you may not be in the prime position to launch anything new, you can mellow out a bit, knowing that the places your mind travels to are productive in their own right. Take a break and ruminate on what you want to release or resolve before you blow out those self-empowering birthday candles. 
Slowing your tempo even more, love planet Venus turns retrograde from July 22 to September 3, making you especially introspective about your closest relationships. Venus is retrograde for six weeks every 18 months, giving us all a chance to pause and get back in tune with our desires. It can be a slippery time for all interpersonal relations as people can feel out of sync, argumentative and uncompassionate. Since retrogrades bring back the past, you may hear from an ex or two, possibly for a closure conversation, or maybe even a second chance. Think carefully (and perform due diligence) before you open that door! Many astrologers even advise against getting married during Venus retrograde, considering it a "blackout" time for love. While we don't advise canceling any nuptials, it's recommended that couples who wed during Venus retrograde renew their vows a year later.
Venus' backward spin lasts until September 3, and it's retrograde in Leo, which rules your twelfth house of hidden information. This could make you feel a bit isolated or just wistful about a bygone time in your love life. Overall, reevaluating your past (even if that irresistible yet infuriating ex pops up) can ultimately move you forward. If you're healing from a heartbreak, a loss or past betrayal, take it one day at a time, Virgo. Give yourself the space to mourn now, and get plenty of loving support.
Chiron turns retrograde July 23
No more skimming the surface or distracting yourself from emotional issues with work! On July 23, "wounded healer" Chiron begins a five-month retrograde cycle in fearless Aries and your eighth house of intimacy, secrets and long-term finances. For the rest of the year, you may get in touch with old hurts, betrayals or unresolved emotions—and this is your opportunity to NOT take on a victim mindset but, rather, to reclaim your power. This is a good time to get into, or go deeper with therapy, energy healing or a spiritual practice.
Got issues around money? We all do, Virgo. And while Chiron is retrograde, you may confront some of your core blocks around control, sharing power and joint finances. Between now and December 6, working through this can bring you to a place of surprising freedom before the end of the year.
Fourth of July fireworks might be more fizzle than sizzle, but that might be just fine with you, Virgo. Love planets Venus and Mars are both hanging out in Leo as July begins, lounging in your twelfth house of rest, healing and escape. Venus is here for an extended tour from June 5 to October 8 while Mars wraps up its seven-week visit this July 10. 
Some Virgos could be recovering from a stressful or painful time in your love life, or just craving a little space to yourself. That said, the twelfth house also rules fantasy, so there's as good a chance that you could be swept off your feet now! With this double shot of twelfth-house energy, you could meet someone who seems too good to be true. Are they, though? It could take a little time to fully determine that. And you could be too steeped in the heady rush of love hormones to care!
But soon you can shake off that heaviness—at least some of it! On July 10, passionate Mars blazes into Virgo until August 27. In short order, you'll be full of sexy swagger, feeling confident and enjoying your independence (but still loving how many people are taking notice of you). Single? This is a perfect time to play the field and not be distracted by such trifles as "where's this connection going?" Mars keeps you in the present moment, and, for the moment anyway, you're quite content there! 
Warning: Mars can ratchet up tension and impatience. Couples could get into spats over minutiae, and you might find yourself hot and bothered over the smallest things. But if you choose to focus on each other's wonderful qualities, you can redirect this intensity into the bedroom and beyond. 
Your irresistible It factor is short-lived, though, thanks to Venus turning retrograde (backward) from July 22 to September 3, which can interrupt the flow of your love life. This challenging six-week cycle, which happens every 18 months, can test even the strongest of ties. 
This time, the planet of love is doing backstrokes in Leo and your secretive twelfth house, taking the wind out of your confident sails. During the retrograde, you could discover (or reveal) something that changes the course of a relationship. Have you been keeping a desire inside or hiding a truth about yourself? Did you sweep a nagging doubt or an unresolved betrayal under the rug? Retrogrades bring back the past, which could also mean that a beguiling but potentially toxic former flame resurfaces. The last week of July could come with its share of scandalous or confusing moments, that's for sure. If you've been carrying a torch for anyone, it's time to either let this person go for good or give it one last try.
Maybe you just aren't feeling your sexiest anymore, or you wonder why your love interest seems so eager to pay attention to everyone but you. The thoughts roaming through your head are irrational, first of all. Second, the doom and gloom is actually a wake-up call—get some perspective, please! Whether you're coupled or solo, Venus retrograde is prompting you to take stock of your OWN romantic habits. Double (even triple) down on the self-care to keep your emotions on solid ground.
Don't wait, collaborate! With the Sun in Cancer and your eleventh house of teamwork until July 22, a group undertaking could heat up. The July 17 Cancer new moon is an ideal moment to test the waters with a new crew or to outsource to a virtual specialist. Got a project to launch, particularly in the tech or social awareness space? 
The new moon puts wind in your sails, but prior to that, a highly motivating cycle begins. From July 10 to August 27, energizer Mars makes its biennial visit to Virgo, putting premium fuel in your tank. If June was sleepy or unfocused, fear not: You'll soon be making up for lost time. The rest of summer is ideal for putting yourself and your most cutting-edge ideas out there. Whether you share about them at a party or attract spotlight opportunities to promote your mission, you'll be refreshed and revved up once the red planet returns to your sign!
Love Days: 5, 10
Money Days: 16, 26
Luck Days: 14, 24
Off Days: 12, 21, 8
Identical twin sisters Ophira and Tali Edut (a.k.a. The AstroTwins) are ELLE.com's resident astrologers. They have written several astrology books, including Momstrology and Supercouple, and star as the astrological matchmakers for Prime Video's Cosmic Love. The Eduts have read charts for celebrities the likes of Beyoncé, Karlie Kloss, and Emma Roberts. For their spot-on predictions, books, and online courses, check out our horoscopes coverage or visit astrostyle.com.