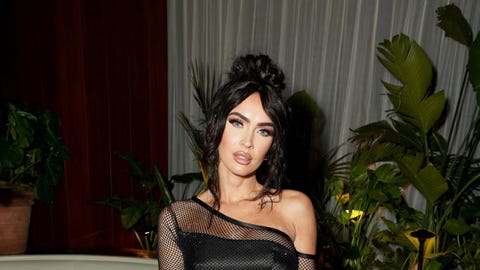 Megan Fox is known for her signature long dark tresses, but it's a new year and thus time for a new look. She debuted her 2023 transformation on her Instagram Stories on Friday night, revealing a long blonde bob with bangs that completely transforms her usual hairstyle.
The actress posted a selfie that appears to have been taken in a trailer, which might mean this is a temporary hairdo for a shoot and so it's actually a wig. But she really could rock this cut all year round. The fringe framed her dark eyebrows and bright blue eyes, which were lined with smokey shadow. She was wearing a pale pink lip, and a green tank top under a black cardigan. Definitely not her normal wardrobe, which tends to be playful and very colorful. Or goth.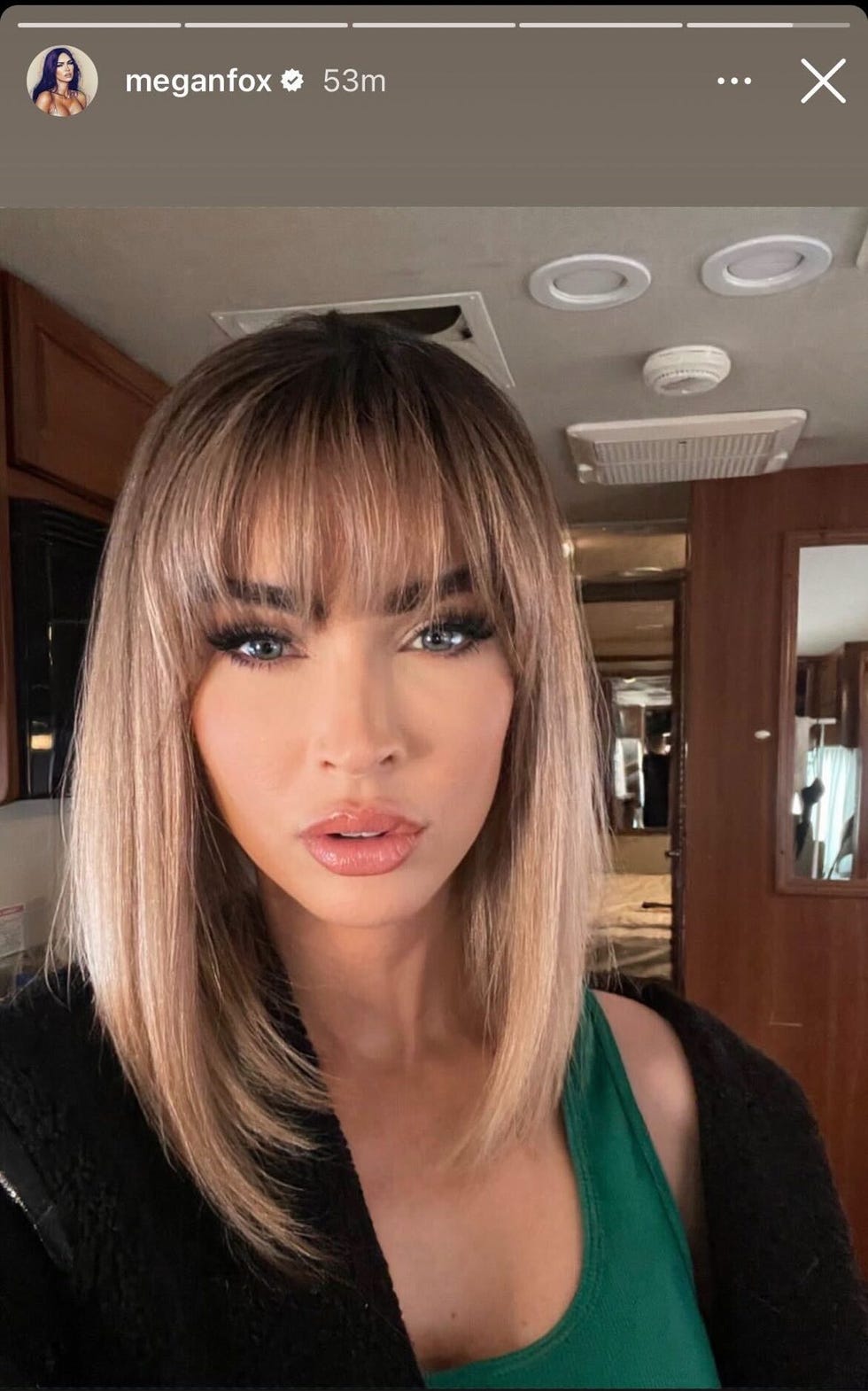 However, the long bob is making a comeback this year, with model Hailey Bieber recently sharing her new chop. After years of long beachy waves, a sharper cut is coming into fashion, and Fox can certainly pull it off. The warm tone of the blonde also suits her complexion, versus a bright platinum like Kim Kardashian was wearing throughout 2022.
It's unclear what project Fox would be working on if it is a wig, but in April 2022, she was interviewed by Glamour about her recent roles in the thriller Midnight in the Switchgrass, where she met her fiancé Machine Gun Kelly, Till Death, Johnny & Clyde, Big Gold Brick, Good Mourning, which was written and directed by MGK, as well as her part in the action film The Expendables 4. This was a return to work after a retreat of sorts, since Fox first rose to fame in her teen years — which she said was very overwhelming.
"I think the first time around, when I was dealing with astronomical levels of fame, that in itself is a type of trauma," Fox said. "And if you don't have a big family or a big support system, it's easy to become very overwhelmed or get lost in that. And if you're delicate at all, it's a hard thing to go through. So I shut down a lot and retreated from everything…. I'm so much better equipped now to deal with it and to experience it in a way where I can actually enjoy some of it and not be so self-conscious and afraid all the time."
More Fox on the big screen is always welcome.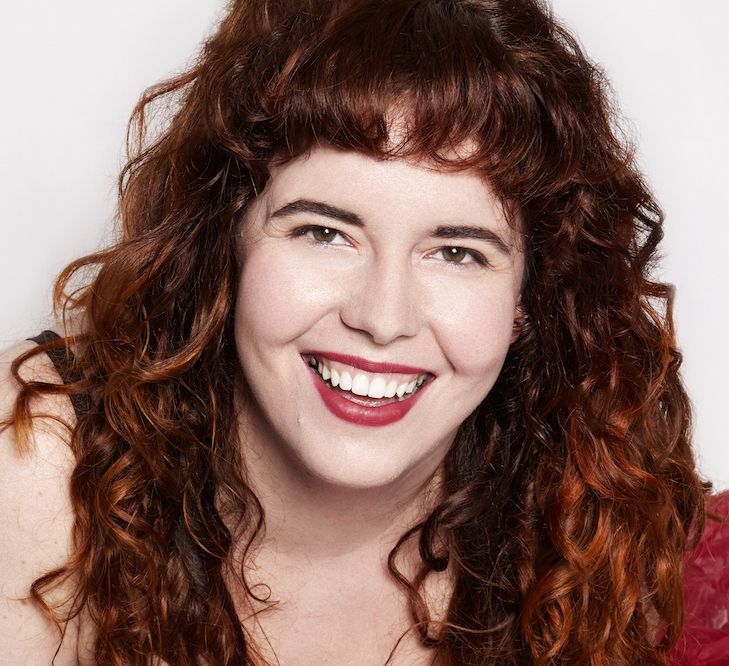 Aimée Lutkin is the weekend editor at ELLE.com. Her writing has appeared in Jezebel, Glamour, Marie Claire and more. Her first book, The Lonely Hunter, will be released by Dial Press in February 2022.
Advertisement – Continue Reading Below
Advertisement – Continue Reading Below