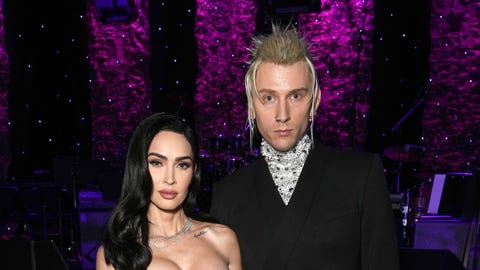 On Saturday, Megan Fox attended Clive Davis' annual pre-Grammys gala in style, accessorizing with a hot pink wrist brace.The actress hasn't given away much info on her accident, but she did post her look with fiancé Machine Gun Kelly on Instagram with the caption, "Off the plane with a broken wrist and a concussion straight to a Grammys party."
In those images, she is wrist guard free, but probably didn't trust she wouldn't get jostled on the red carpets. Photos from the event show her protective covering, as well as her stunning, strapless red gown with a busty corset bodice and ruched waist ending in a long train skirt.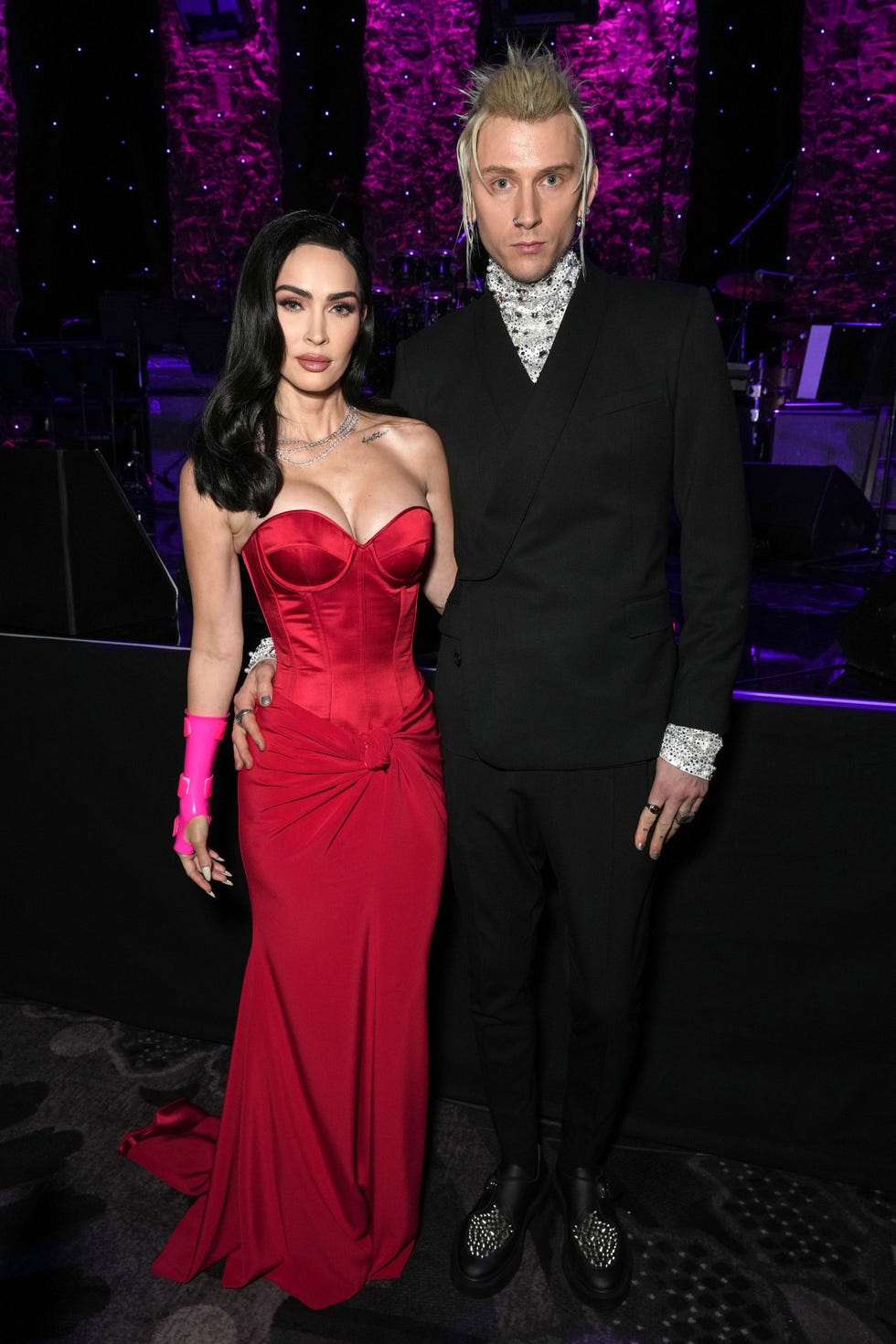 Kevin Mazur//Getty Images
She also wore a silver necklace and silver drop earrings and was back to her traditional brunette locks after posting a pic of herself with a blonde bob a few weeks ago.
Machine Gun Kelly wore a black suit with a tall studded white turtleneck. He had his freshly bleached blonde hair spiked up at the forehead, adding even more height. The singer had on several silver rings and black loafers.
They were photographed later chatting with Avril Lavigne and Mod Sun at their table. The event was star-studded, and has been a very popular opening to the Grammys weekend since 1976 — however, the event was cancelled the last two years due to COVID-19, so people were excited to return to the celebration. This year, the event honored Julie Greenwald and Craig Kallman.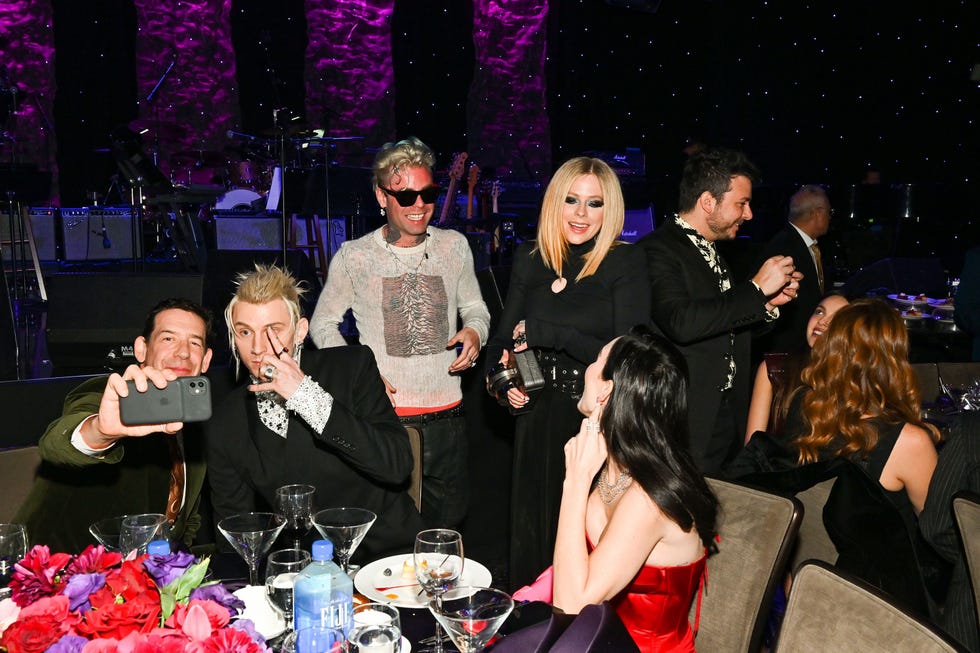 Lester Cohen//Getty Images
It was also a celebration for the engaged couple because Kelly's album Mainstream Sellout has been nominated for Best Rock Album.
"Going into tomorrow, I just want to express gratitude. No matter what the outcome is, no matter if we win the Grammy, I am so happy to have been on journey exactly as how it has turned out," the musician said in response to the nom in an Instagram Story. "I'm grateful for you. I'm grateful for the family I've gained, friends, the shows, the laughs, the cries, all of that s–t. It helped me push to be here to experience a moment like this. I mean we already won. We already won."