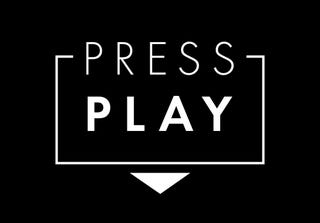 Press Play is a recurring column that looks at (and listens to) the songs that have shaped the life and work of beloved musical artists.
---
Margo Price would love a black coffee. She admits she's "moving a bit slow this morning," but asks if she can steal some of my milk when two very strong Americanos appear at our table. She was out late last night after playing a set at New York's Rockwood Music Hall. Earlier in the week, she performed here, an intimate back room at the infamous Hotel Chelsea. "Right over there," she says, pointing to a nearby piano.
The 39-year-old Nashville-based musician might be taking it easy, but one thing she is decidedly not is hungover. "Two years ago, I had a really wonderful psychedelic experience that led me to give up alcohol," Price says. In her recent memoir, Maybe We'll Make It, Price calls the fateful mushroom trip "an unexplainable supernatural phenomenon." She remembers sitting by a fire in her backyard, "stuck in that familiar loop of pouring another drink to combat the deadly hangover," when a friend offered her some psilocybin mushrooms. "I took them," she writes, "once again looking for my way out of what had become a dark and twisted path. Sure enough, they answered back. I could quit if I wanted. All I had to do was not drink."
Price smiles, adding that since giving up booze, she's found that she can function on "very little sleep and still be really sharp. Emotionally, mentally, and even physically, I'm in a very good place right now," she says. "A bit overworked, yeah, but also just really healthy. Everything's just got kind of a lovely glow to it."
More From ELLE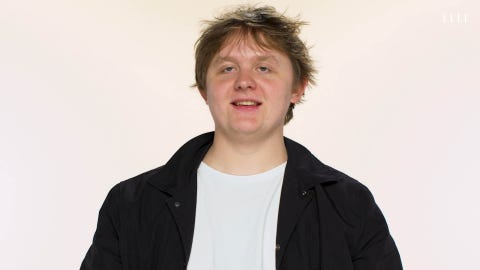 This content is imported from youTube. You may be able to find the same content in another format, or you may be able to find more information, at their web site.
Margo Price – Change Of Heart (Official Music Video)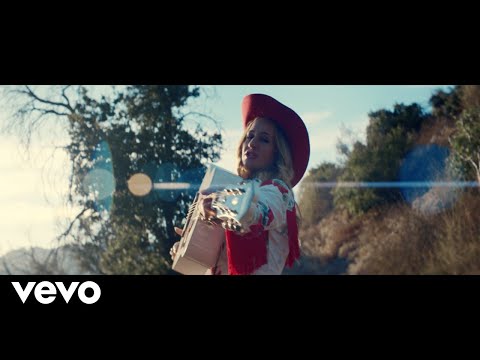 Hallucinogens also fueled her most recent album, Strays, a winding, deeply felt, at times rollicking trip. It's a bit of a surprising turn for the country singer-songwriter, who made a name for herself with whiskey-soaked bar romps like "Hurtin' (On the Bottle)" and the more somber "Hands of Time," in which she sings, "But the men they brought me problems / And the drinking brought me grief/ I thought I'd found a friend but I only found a thief."
Her memoir, which came out in October, details a relentless string of personal tragedies and professional low points, from the death of her infant son due to a heart defect to a weekend spent in jail after hitting a telephone pole with her Ford Explorer to poorly attended shows and countless rejections. Eventually she racks up a few wins—a well-received Saturday Night Live performance and Best New Artist Grammy nomination—but when the pandemic hit, her career, like the careers of so many live performers, stalled. Not only that, her husband and longtime musical partner, Jeremy Ivey, suffered a particularly brutal case of COVID-19, while her young daughter struggled with endless ear infections and unexplained fevers. "I worried that my entire family would die in their sleep," she writes.
This content is imported from youTube. You may be able to find the same content in another format, or you may be able to find more information, at their web site.
Margo Price – Hurtin' (On the Bottle) (Live on SNL)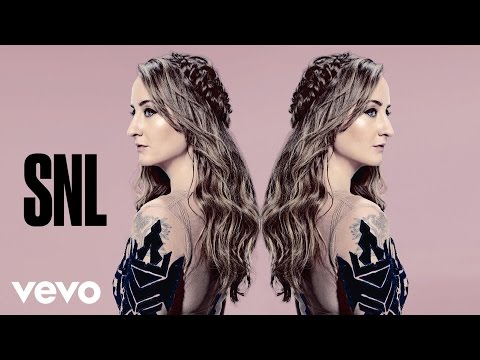 Thankfully, they recovered—and so did she. "There's research that shows that if you're drinking to numb out, it's a different thing than when you're drinking to celebrate," she explains. "And once I got my career off the ground, I didn't feel sad. I was celebrating a lot. But after a certain point, I just came to the realization that I'm getting older, I'm not totally invincible, hangovers are a lot harder, I've got young children at home. I just have a lot of reasons not to drink."
Throughout everything, music has been a guiding light. "When I was a kid, I had the double-tape recorder that you could make your own tapes on," she recalls. "I would hear a song on the radio and sit there and wait for them to play it again so I could record it while singing into a little microphone. Later we got a piano, and I started taking piano lessons. I got my first guitar when I was 12 with money I'd saved from eighth grade graduation. It was a Samick, nothing special, but I loved it, and it got the job done."
Here, Price outlines the songs that made her who she is today.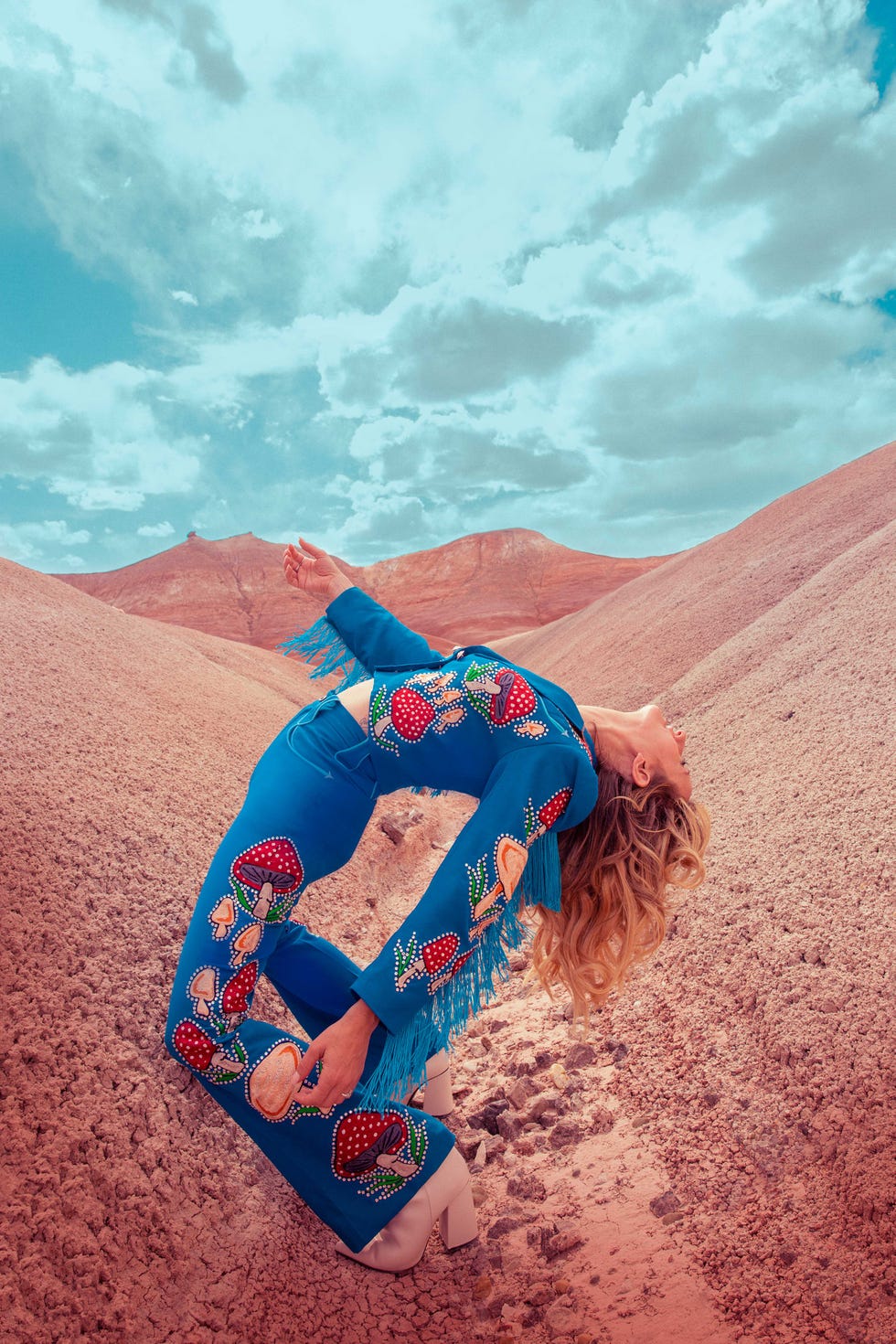 "Emotionally, mentally, and even physically, I'm in a very good place right now," says Price.
ALYSSE GAFKJEN
---
FIRST CONCERT
"My parents took me to see Tom Petty in Carbondale, Illinois, in 1990. We all loved him. I was, like, seven, and I remember my dad putting me up on his shoulders. I fell asleep on the way back. I'm not sure what my favorite song of his would've been at that point—probably 'American Girl.'"
FIRST ALBUM(S)
"I remember going into Walmart and buying Jewel's Pieces of You and No Doubt's Tragic Kingdom with my own money. I loved that Jewel was playing an acoustic guitar. I learned how to play the title track on the guitar and sang it in a talent show. But I also remember finding a cassette tape of John Prine's The Missing Years around that time in a box of my dead uncle's belongings. He also had Blood on the Tracks on vinyl, and bunch of other stuff. He'd died in a motorcycle accident, and all of his stuff was down in my grandma's basement. I brought The Missing Years back home, popped it in the cassette player, and was like, 'I really like this.' It was different from anything I'd ever heard."
SONG THAT DEFINES MY YOUTH
"I go back and forth on this one, but I remember getting Fiona Apple's Tidal album, and just loving how dark the whole thing was, and how cathartic it was to listen to 'Criminal.' But I listened to 'Never Is a Promise' on repeat, just feeling really sad but loving it."
SONG THAT DEFINES MY EARLY ADULTHOOD
"'Car Wheels on a Gravel Road' by Lucinda Williams. I think it came out around 1998, when I was a sophomore in high school."
SONG THAT GOT ME THROUGH TOUGH TIMES
"Bob Dylan's 'Sad-Eyed Lady of the Lowlands.' When I heard it the first time, I thought it was written for me. It's just one of those songs that I can put on and feel how he was feeling. And it always makes me want to write something."
THE SONG I PLAY FOR MY KIDS
"When my daughter, Ramona, was little and I was touring around with her everywhere, in cars and planes and everything, the song that soothed her the most was Brittany Howard's 'Stay High.' We realized that she liked the sound of the celeste—it just has a really distinct sound. So we made a playlist of celeste songs, like 'Sandman'—she really loved that one. But 'Stay High'—I have videos where she'd be crying in the back of an Uber or whatever. And then we'd put on 'Stay High" and she'd stop. But it got to a point where Jeremy was like, 'I'd rather hear her cry than hear "Stay High' again! [laughs] But I love Brittany Howard. She's a good bud."
SONG THAT MAKES ME CRY
"Joni Mitchell's 'River.' That one's just kind of embedded. She's one of the greatest of all time. Someone asked me once, 'If aliens came to our planet, what's the one album you would play for them to show them human feelings?' and I said, 'Blue, Joni Mitchell.'"
SONG THAT BROUGHT ABOUT A PERSONAL EPIPHANY
"There's this really old folk song called 'Crow on the Cradle.' It's a very, very dark song about a couple that loses their baby. And I don't know, I just kind of realized that what I've been through, people have been going through for centuries. I learned that song and can finger pick it on the guitar. I played it at the Newport Folk Featival, but I was so nervous, I don't know that I did it justice."
SONG THAT REMINDS ME OF FALLING IN LOVE
"We always used to put on this Leonard Cohen song, 'That's No Way to Say Goodbye.' It's a real sweet song."
SONG THAT MAKES ME FEEL INVINCIBLE
"'She Moves On,' from Paul Simon's Rhythm of the Saints. We listened to that album during the pandemic. I hadn't danced in a really long time, and we pushed all the furniture out of the way and danced. The cover for Strays is kind of reminiscent of that album cover. I wasn't trying to [replicate it], but I liked that shot because it reminded me of that album."

BEST SONG TO LISTEN TO ON A MUSHROOM TRIP
"Oh, I have a whole playlist. But there's this one song that always makes me super happy, this Lijadu Sisters song called 'Come On Home.' It just makes my brain feel so happy. It's like, 'how does it get in that groove?' They flip the beat around 20 times. It's just so sick. And the harmonies are incredible."
SONG THAT MAKES ME FEEL LIKE I'M TRIPPING EVEN WHEN I'M NOT
"'Okay Okay' by Pino D'Angio. It blends so many different genres that shouldn't go together so effortlessly."
FAVORITE SONG I'VE RECORDED
"I think 'County Road.' It's from the new record, and it's a song I wrote with Jeremy about a friend of ours we lost way too young to the American healthcare system and cancer. And it means so much to the whole band because he was all of our friend. It's kind of about the 'before times,' just before the pandemic, how everything changed after that, and how our friend kind of got out at a good time. It's a really hard song for me to sing without crying, but I love the way it turned out. For the third verse, Jonathan Wilson, who produced it, took me into his garage where he has this upright tack piano, and it sounds super ghostly and really cool."
This content is imported from youTube. You may be able to find the same content in another format, or you may be able to find more information, at their web site.
Margo Price – County Road (Audio)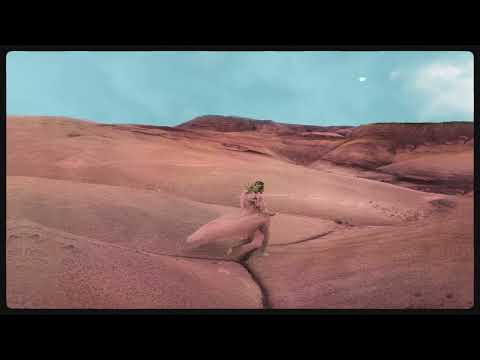 THE SONG I WISH I WROTE
"Sharon Van Etten and Angel Olsen's 'Like I Used To.' They're both incredible, and I've been so lucky to have Sharon in my orbit since I met her at Newport. I had this song on my new record, 'Radio,' and I could just hear her on it. She helped me dial in a few lines and added some beautiful harmonies. Everything she lends herself to just gets this chrome color to it. I can't explain it, but she's just spectacular."
THE SONG I'VE HAD ON REPEAT THIS YEAR
"There's this band from New Orleans called The Deslondes. They're going out on tour with me, and I sang on one of their songs called 'Ways and Means.' But the song of theirs that I've had on repeat is called 'Five Year Plan.' It's such a great song, and I just love them so much." [Bandmembers Sam Doores and Riley Downing make a sweet cameo toward the end of Maybe We'll Make It.]
THE SONG I'VE HAD ON REPEAT FOREVER
"Bob Dylan's 'Like a Rolling Stone.' That song, to me, is kind of the holy grail of songs."
ESTABLISHED MUSICIAN(S) I MOST ADMIRE
"Man, I have so many names bouncing around in my head, but I feel like someone who deserves more attention is Joan Baez. She did so much for American music and culture in general, like marching with Martin Luther King. She influenced me greatly—and Bob Dylan, too. I don't think he would've been the same had she not crossed his path. I'd also say Mavis Staples. I think we should give her her flowers now. She collaborated with Prince and Dylan as well, and did so much for the Civil Rights era."
NEW ARTIST I HAVE MY EYE ON
"S.G. Goodman—she has a new album out called Teeth Marks, and she's one hell of a writer. She's from Kentucky and just absolutely brilliant. She's gaining some steam, and I think more people are going to know her name soon."
Margo Price's Strays is out now.
ALYSSE GAFKJEN
This content is imported from youTube. You may be able to find the same content in another format, or you may be able to find more information, at their web site.