Minor spoilers for Freeridge ahead.
Keyla Monterroso Mejia has quickly developed a reputation for playing, as she puts it, "intense" characters, making her one of comedy's latest secret weapons. After beginning her career in short films, including as the charismatic lead of Ann Marie Pace's "Growing Fangs," Mejia landed her breakout role in the latest season of HBO's Curb Your Enthusiasm, where she dazzled audiences as Maria Sofia Estrada, a laughably terrible aspiring actress who goes toe-to-toe with Larry David and Ted Danson. Last fall, in ABC's breakout mockumentary Abbott Elementary, she debuted as Ashley Garcia, the enthusiastic but easily distracted teacher's aid of Melissa Schemmenti (Lisa Ann Walter).
Following additional supporting turns in the dark teen comedy Boo, Bitch (opposite Lana Condor) and the feature film The Estate (opposite Toni Collette and Anna Faris), the 24-year-old has stepped into her biggest role to date in Freeridge, a spin-off of the critically acclaimed teen dramedy On My Block. The new series, which premiered Thursday on Netflix, follows sibling rivals Gloria (Mejia) and Ines (Bryana Salaz) and their friends Demi (Ciara Riley Wilson) and Cameron (Tenzing Norgay Trainor), who come into possession of a cursed box that brings dark misfortune into their young lives.
More From ELLE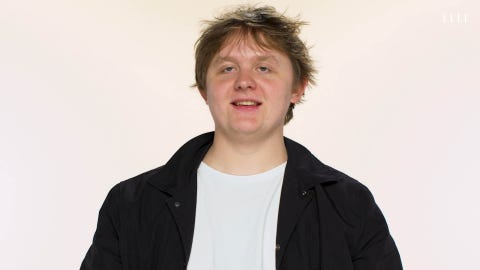 Below, Mejia reflects on Gloria's journey in the eight-episode first season, her biggest takeaways from working on Abbott, and the state of Latinx representation in Hollywood.
Gloria feels like she's always carrying the weight of the world on her shoulders—whether that be assuming the unofficial role of matriarch in her household after the death of her mother, or being the leader of her friend group. How would you characterize her relationships with the most important people in her life, and where do you think her tendency to be a leader might stem from?
I think it just comes from life and having to deal with the circumstances that she's been given. Being first-gen and also the oldest daughter, I think my parents are never really like, "You're in charge of this," or "You have to do that," but it's something that you just take on because they're dealing with work or their own lives. It's just a given that, because you're the oldest, you're going to take on these issues and you have to figure it out.
[Gloria] is just this person that everyone goes to, and I think when you have lived this way for so long, other people also tend to see you as that, and it's not something that I think Gloria means to do. She's so used to assuming all the responsibility that it just feels natural to her, but I don't think she's conscious of it. So in episode 4, it's nice to see her be more vulnerable and say, "I'm really tired, and this really sucks. I just gotta deal with it, but I'm hurt, and it's a lot." I was so grateful to the writers for giving Gloria that moment because I think we all know people like Gloria.
Mejia as Gloria and Bryana Salaz as Ines in Freeridge.
Netflix
In that episode, Gloria tells the ghost of her mother, "I'm tired of being tired. I just wanna be a kid again. A kid for once. I need you, Mom, and you're not here." What do you think Gloria learns from that much-needed spiritual conversation?
It's easy to fall back into patterns, but I think she maybe understands that, more than she would like to admit, she does put this burden on herself as well, and I think she realizes that her sister is [actually] really great. And no matter how she might get into trouble sometimes, at the end of the day, she's just a great person and [Gloria learns] to trust her. She's like, "Damn, I have been super hard on her." I think it's a wonderful reminder, and at first she doesn't want to hear it, and she's like, "That's not fair. How am I wrong when I have to take on these responsibilities?" But I really think she learned she just has to love her, and the rest will sort of figure itself out.
Also, before this moment, she doesn't really believe in the curse. … But the curse leads her to believe that her mom is still around and she still gets to see her, and there's this moment right at the end [of that scene] where she looks at the grave and is like, "Things will be alright. My mom is around me."
Why do you think comedy is such a great vehicle to discuss heavier topics, such as loss and grief on Freeridge? What does comedy do differently than any other genre?
That was one thing that really specifically stuck out for me in Freeridge and that I didn't realize they also did with On My Block until reading the scripts. They were dealing with really serious issues about gang violence and what it can do and how it can destroy lives. I remember watching On My Block, and I was laughing one minute, and then here comes the scene that I was like, "Oh, shoot. This is real [life]." And the writers do it in such a way where these kids are having a good time, and then it sort of sneaks up on you, and then the gravity of what they're taking on really hits you in the face. Because you are laughing and enjoying what you're watching, I think it makes you realize [the issues] in a different way than maybe dramas do, because with a drama, you sort of know what you're going to watch. I just think the writers do such a great job to be able to showcase really important issues in a way that is appealing to teens.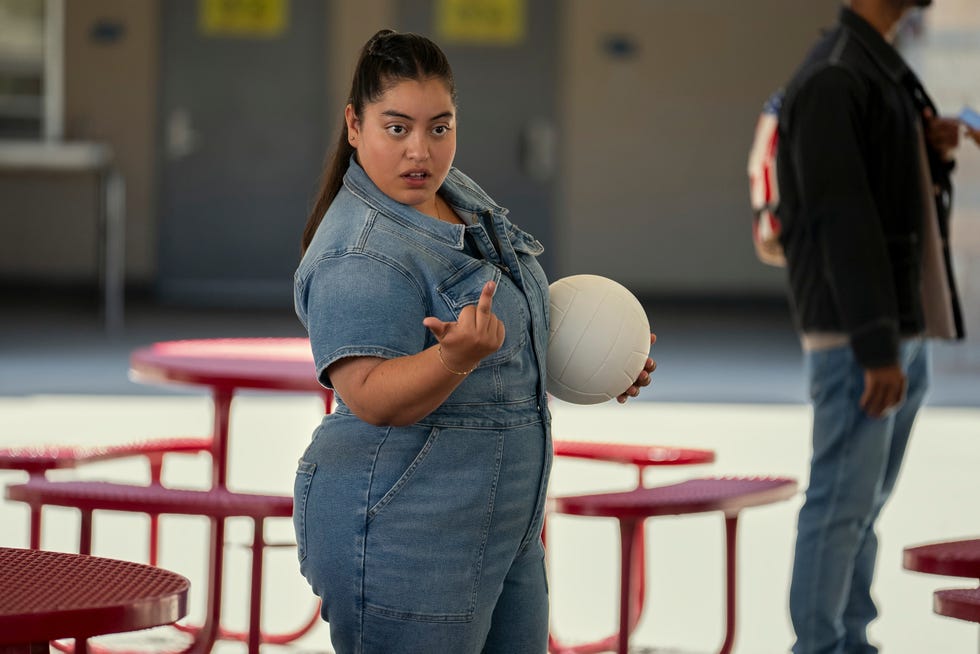 Netflix
There is something particularly relatable about the sibling relationship between Gloria and Ines, because you will both do anything for them but will anger each other more quickly than anybody else. How did you craft that relationship and establish that history with Bryana?
To be completely honest, it was super natural for the both of us. [Laughs.] She has an older sister; I have a younger brother. … I understand being the older sibling. So in that sense, the energy that we came in with was what our characters needed because we both knew what that felt like. … It's interesting because you meet actors and you just have this chemistry with them that you can't explain, and I really felt that with Bryana. She brings out a side of me that is so much fun as an actress to play with, but also she's very open, and we have this really great communication when doing these scenes. We do yell at each other; we say some really mean things to each other [as Gloria and Ines]. But I also think we share some really sweet moments, so being able to have her every step of the way and communicate with each other was such a big part of it.
Gloria also falls for a handsome classmate named Rusty (Michael Solomon), but she discovers in the finale that her tío (J.R. Villarreal) originally paid him to be her boyfriend. Even though there is some sort of reconciliation, and Rusty says he stopped taking any money when he started developing real feelings for her, how does Gloria feel about him by the end of the season?
Oh my God, Rusty… [Sighs and laughs.] It was really fun to see how the things that you have in common really bond you with people that you would have never expected. … Gloria is someone who doesn't really take the time to get to know people outside of her friend group. She's put in the situation where Rusty is at her home and in close proximity to her and the people she loves, and she doesn't have a choice.
By the end of it, she learns that maybe people are not as horrible as they seem, and [it's more important to] take someone at their actions and not their words, because I think she's used to having a really short fuse with people and writing them off immediately. And it's nice to have Mariluna [Peggy Blow] guide her and be like, "Girl, look, people's actions actually speak louder than words, and he's done all these wonderful things." I think that's also a great life lesson: Don't look at what people say, look at what they do. … I think [her attraction to Rusty] sneaks up on her in a really organic way, and by the end of it, they're in love. [Laughs.]
Besides the universal need for human connection, why do you think Gloria and Mariluna are so drawn to each other? What did you enjoy most about leaning into the eccentricities of those two characters with Peggy?
In the beginning, I was like, "Oh my God, Abuelita [the identical twin sister of Mariluna, also played by Peggy in On My Block]." But she's such a phenomenal actress that right away, I was like, "Oh, this is Mariluna, girl. You're dealing with someone completely different." Peggy and I did have a lot of conversations about how we wanted to build out this relationship, but I think it's beautiful because they both gravitate towards each other because there's a need that the other one provides [for].
I think Gloria is looking, in some sense, for a maternal figure, and I also think [Mariluna] has been alone for so long that she just wants a friend. So it was interesting to see the progression from how really awkward they are in the beginning to how in the end, they really care for each other. It's also very interesting how you see Gloria's personality come right out, how as soon as she feels comfortable with [Mariluna], she becomes overbearing and she's like, "We have to do this. Let's do this!"
"It's because of people like John Leguizamo, America Ferrera, and Jessica Marie Garcia who have worked their asses off and fought for people behind the scenes that now I'm able to get a shot."
Considering the way this season ends, I hope that's not the last we've seen of Mariluna!
Oh my God, so there's this recurring [premonition] where "one sister will be the downfall of the other." The whole time, as Gloria did, I was thinking the same thing. I was like, "Oh my God, it's Ines and Gloria…" When I was at the table read, reading with everyone else, there was this verbal shock, like, "Oh!" [Gasps.] "Oh my God, they're talking about Mariluna and Abuelita." I was freaking out—it was one of the craziest twists and just horrible in the best way.
You recently guest-starred in the second season of Abbott Elementary. What are some specific things that you learned from working with the main cast?
First of all, they are all powerhouses. I remember I was so, so nervous with Janelle [James], and she was just so reassuring and she was like, "Relax, you got this. Just be present." [I was struck by] how kind and open she was to play with.
And with Lisa, I was being really candid with her and I was like, "I'm having some difficulties because I think it's one thing to play more of an intense character, but when you're dealing with children and their education, it's really hard to justify your [bad] behavior." She gave me some really wonderful advice that led to the understanding that for Ashley, she loved play time when she was little. So it's not that, when she grows up, she means to be disruptive, but she just feels like it's play time again with the kids, and she just really wants to live those memories again. [Lisa] was just so instrumental in helping me figure that out.
Quinta Brunson is a freaking badass and also the kindest person. Just through and through, I have so much admiration for her and everyone at Abbott.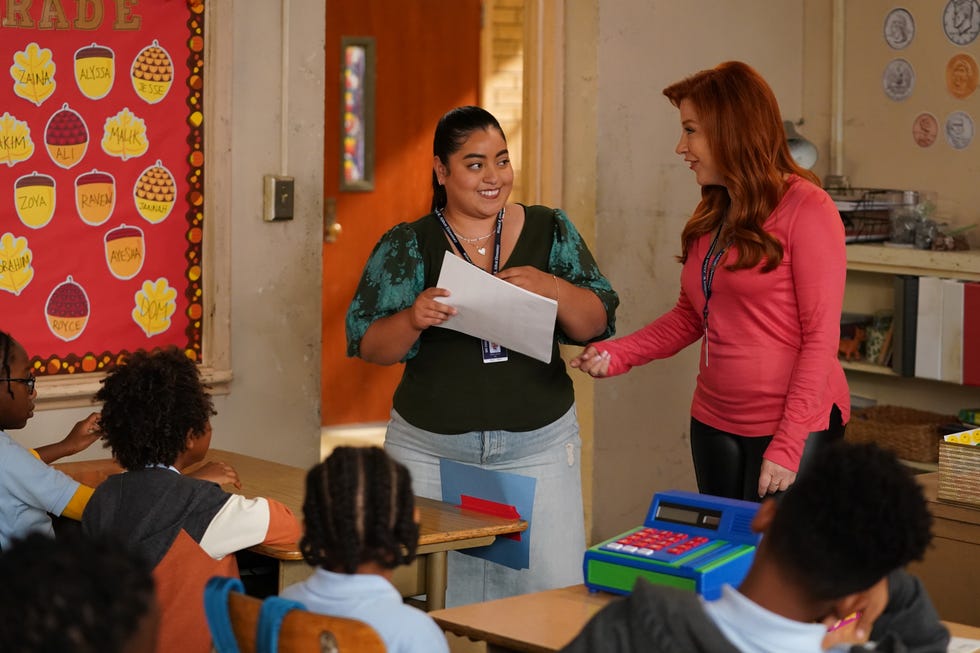 Mejia as Ashley with Lisa Ann Walter as Melissa in Abbott Elementary season 2.
Gilles Mingasson
//
Getty Images
It's been a while since we've seen Ashley wreak havoc on the show. Have we seen the last of Ashley this season?
I definitely want to get back, but I don't know… You'll have to keep watching and see if we've seen the last of Ashley. [Laughs.]
So much of the appeal of On My Block lied in its ability to humanize and represent people from marginalized communities who have long been overlooked. Do you remember the first Latina who made you feel seen and represented in mainstream media?
Why I think On My Block and getting Freeridge was just so special to me is because of Jessica Marie Garcia. I definitely grew up knowing about America Ferrera and Ugly Betty, and how she was a pioneer for women of my size, my color, and my ethnicity, but I really wasn't able to watch it as it was happening. I sort of learned about it.
We have some really incredible representation, but it's also a more digestible version that Hollywood likes. So seeing Jessica Marie Garcia, for me, was an out-of-body experience. It was wonderful because I don't think most people get the chance to tell the people who made a difference in their life [what they mean to them], and I was lucky enough to let her know how much she meant and did for me. It was the first time that I saw myself, in real time, being represented by someone, and I remember meeting her and just crying profusely, and she was so kind to me.
But although we have such a long way to go with representation, I also think we've made strides and because people have fought for [people like] me. I have a very regular face—that's not to be self-deprecating, but I'm 5'1" on a good day, I'm a plus-size woman, so I'm not what Hollywood really gravitates toward. And it's because of people like John Leguizamo, America Ferrera, and Jessica Marie Garcia who have worked their asses off and fought for people behind the scenes that now I'm able to get a shot, and I'm so grateful to now be a part of the movement that propels that forward.
[With] Quinta Brunson, [I noticed] how she has representation not only on screen but behind the camera as well, and I'm talking all the way from the top to the bottom. I had never seen a more diverse set, and that was genuinely life-changing. I remember feeling really emotional about it, because I am so grateful to be an artist in this space and this time with these people. I don't come in and feel really awkward or uncomfortable because I'm the only person of color in the room. I get to be surrounded by people who are so beautiful in their own right.
This interview has been edited and condensed for length and clarity.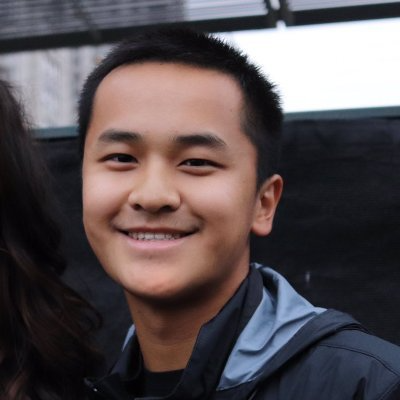 Max Gao is a freelance entertainment and sports journalist based in Toronto. He has written for The New York Times, Los Angeles Times, NBC News, Sports Illustrated, The Daily Beast, Harper's Bazaar, ELLE, Men's Health, Teen Vogue and W Magazine. Follow him on Twitter: @MaxJGao.