Though they've never spoken publicly about their relationship, Kendall Jenner and Bad Bunny have found a creative way to go Instagram official in an ad campaign for Gucci Valigeria luggage. The adorable couple posed for a series of photos in a new ad campaign for the brand. There's also a Reel showing them enjoying some intimate time at the airport, a place that tests many relationships.
In the video shared on Gucci's timeline, they're each carrying luggage pieces and wearing Gucci ensembles as they walk through the terminal with determination. The rapper has on a long black coat over black slacks and black boots, with a pair of sunglasses perched in his curls. Jenner is in a white polo with a black sweater and matching pants belted at the waist and white sneakers. Her hair is down and flowing in the breeze and she smiles slightly as her boyfriend looks urgently for their flight.
Along with the video ad, there are several stills of the pair released as part of the campaign, including one where Bad Bunny is playfully pushing Jenner on a luggage cart piled high with their bags.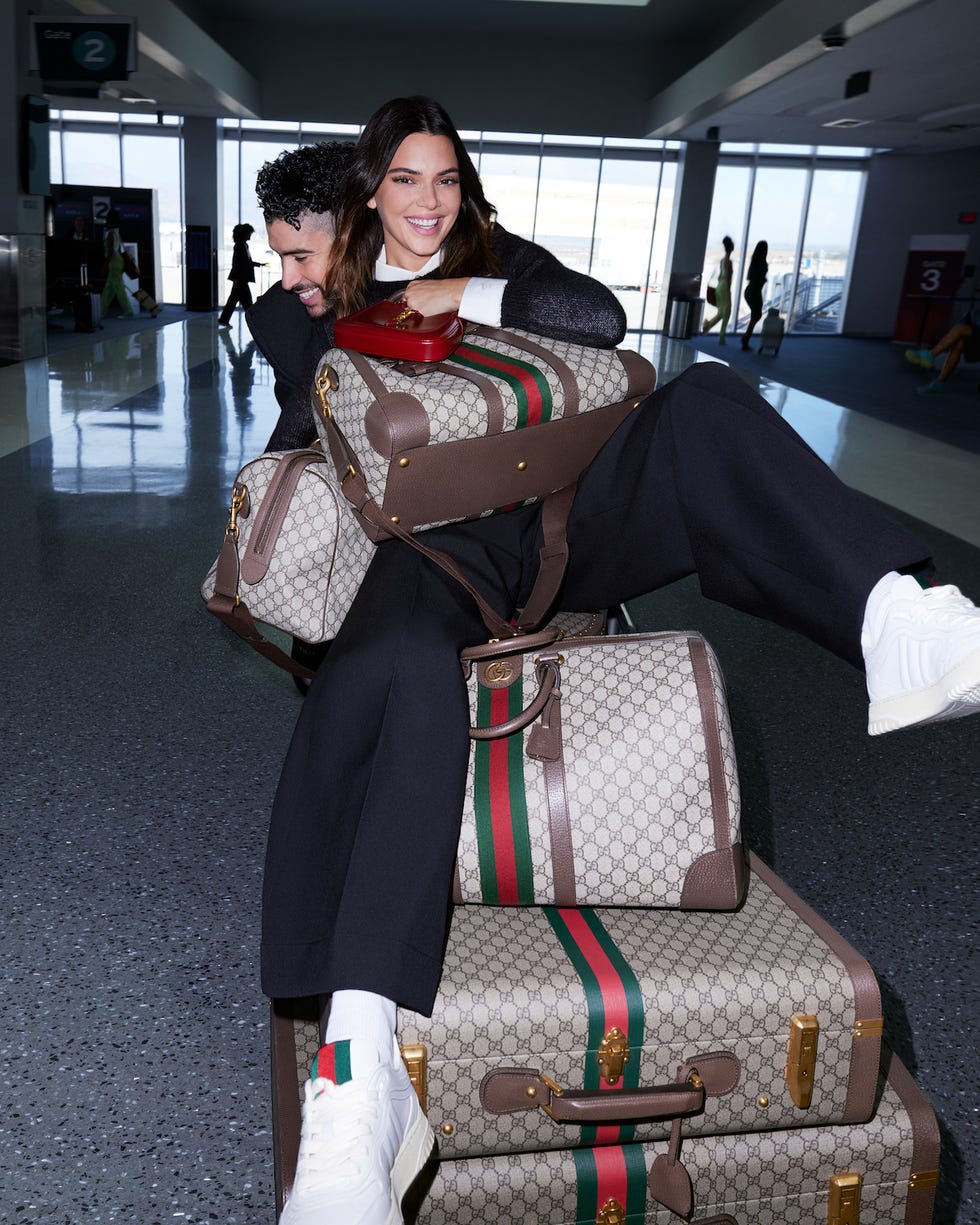 Courtesy of Gucci
In another, they're dressed in different Gucci looks and walking through the airport in a much more serious fashion.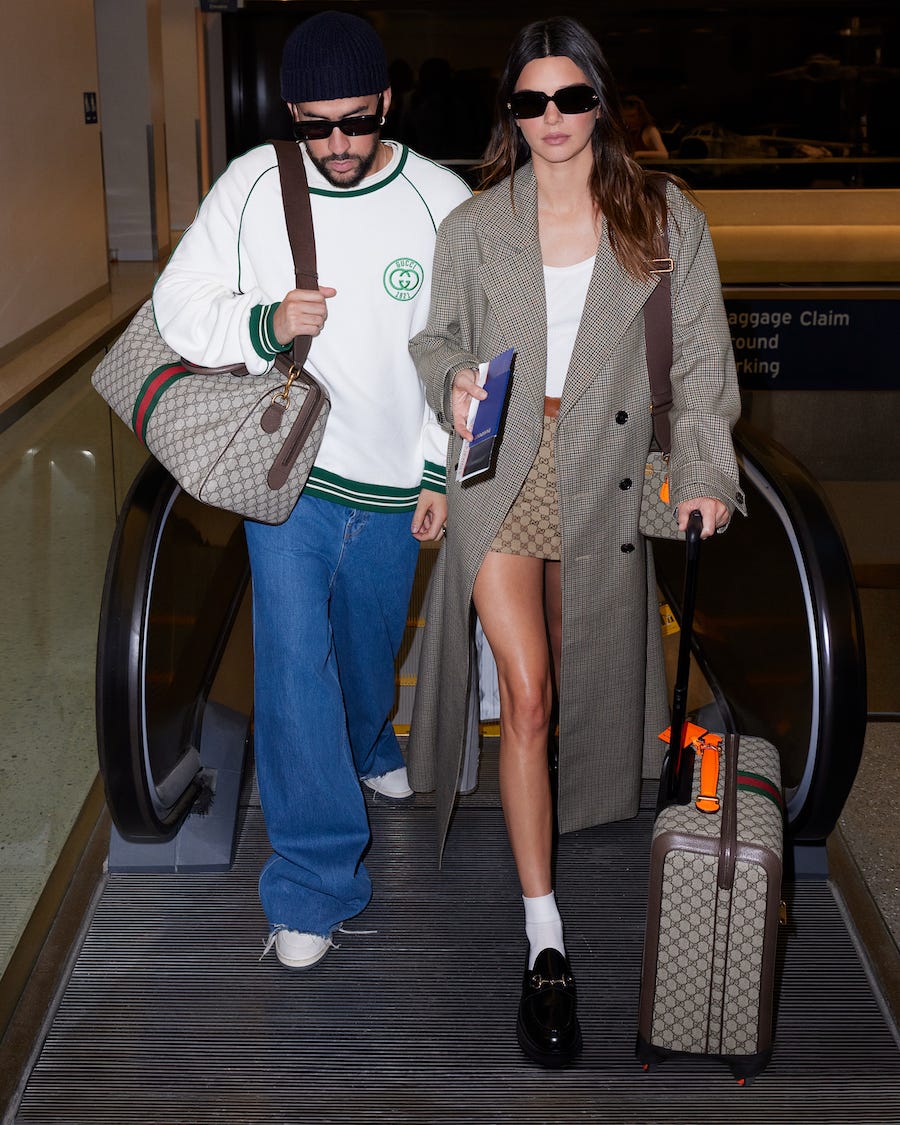 Courtesy of Gucci
The pair recently sat together at the front row of a Gucci show during Milan Fashion Week, one of few images where they seem to be deliberately posing together.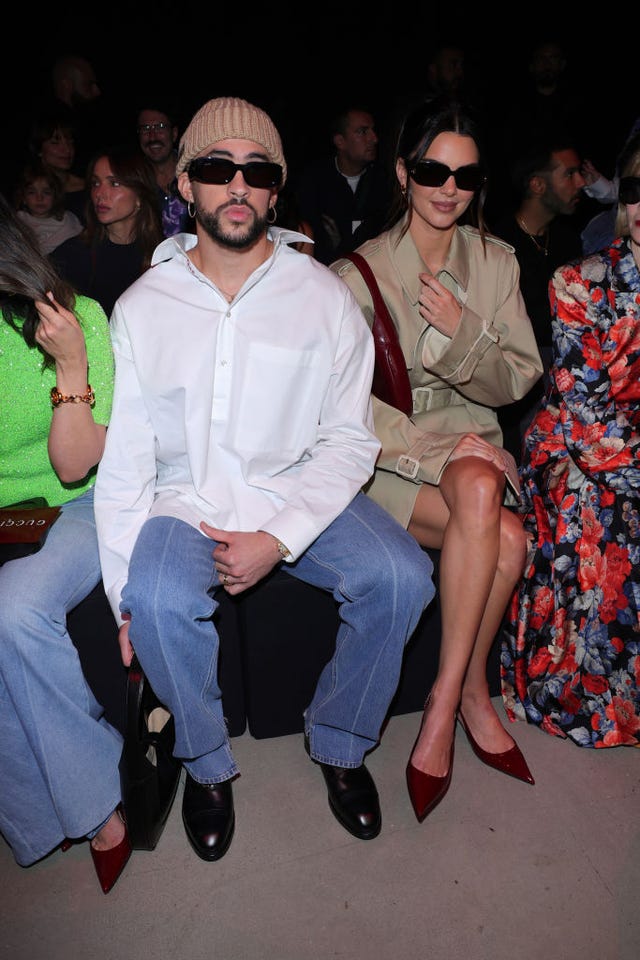 Jacopo M. Raule//Getty Images
Despite the campaign, they remain quiet on details of their connection. In a June interview with Rolling Stone, Bad Bunny said that "the only thing I have is privacy."
"I know something is going to come out. I know [people are] going to say something," he said when asked about his love life. "People know everything about me, so what's left for me to protect? My private life, my personal life…The only answer in the end, the only thing I have is my privacy."

Aimée Lutkin is the weekend editor at ELLE.com. Her writing has appeared in Jezebel, Glamour, Marie Claire and more. Her first book, The Lonely Hunter, will be released by Dial Press in February 2022.