When the casual fashion fan views an haute couture show, they just see the seven to ten minute runway presentation of beautiful looks, replete with impressive show spaces, A-list attendees, and the fanfare outside the show and online. However, when one looks behind the curtain, months and months of work by artisans reveals it is not an easy feat to pull off. For Dior's fall/winter 2023 haute couture show, the ateliers worked intensively for weeks beforehand to bring to life the creations that graced the runway earlier this week.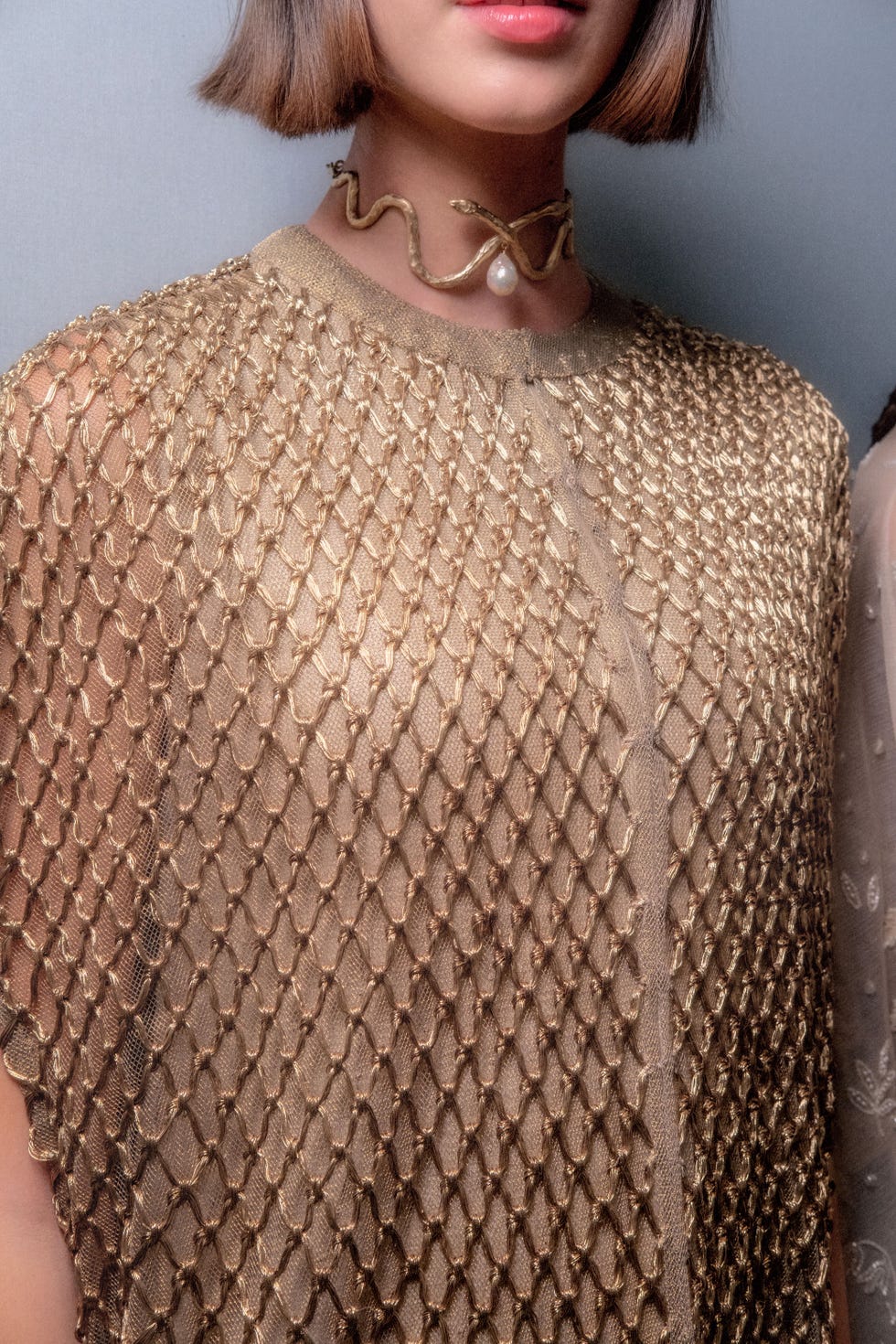 A detailed shot of Look 60.
© Melie Hirtz
This season, artistic director Maria Grazia Chiuri focused on the female goddess, a motif dating back thousands of years to the very first goddesses like Athena, Nefertiti, and Cleopatra. She found freedom in a restrained color palette, focusing on black, white, greys, and used silver and gold as the shining contrasts. For Look 42, a column gown in black with an intricately beaded cape, it appears simple from the front, but the cape in the back takes center stage when seen from behind.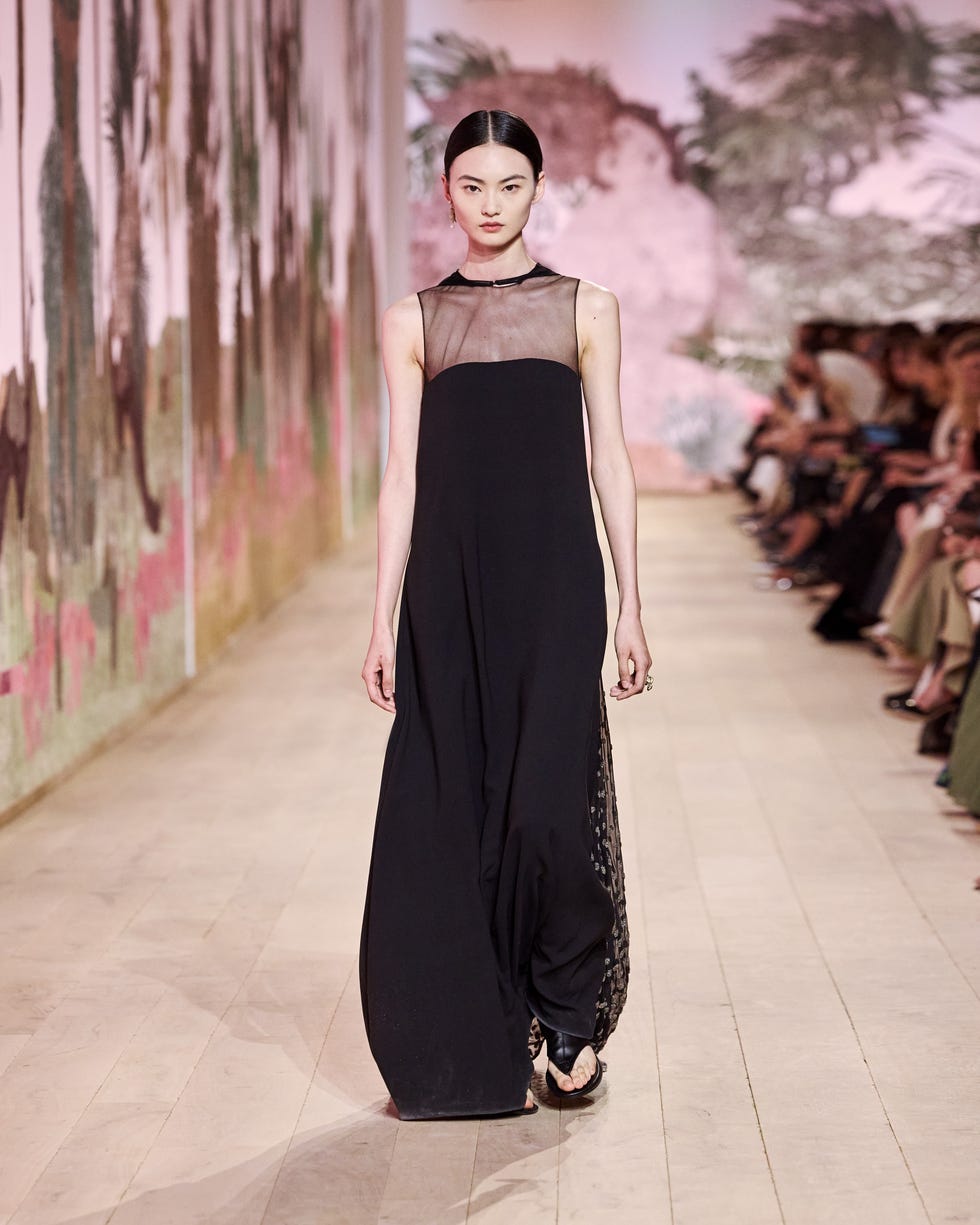 Look 42.
Courtesy of Christian Dior
Haute couture ateliers work together on building looks, with certain artisans taking on certain looks depending on their skillset. Look 42 was worked on primarily by Vermont, who created the delicate beading seen on the cape. Creating such effortless flow on a garment takes years of expertise that come from passing on traditions of savoir-faire from generation to generation.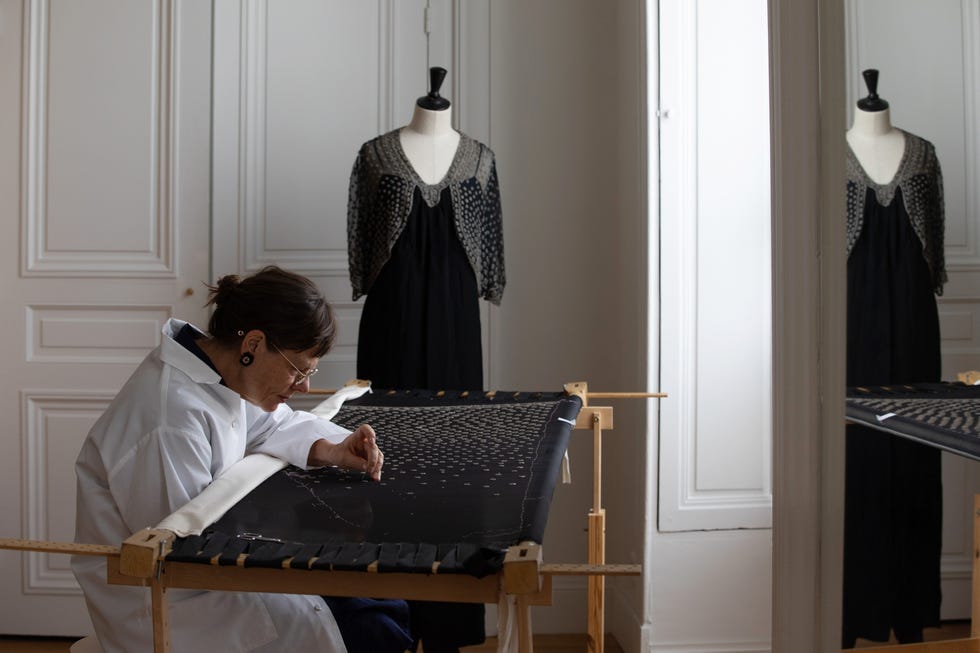 Vermont works on Look 42.
© Melinda Triana
This content is imported from youTube. You may be able to find the same content in another format, or you may be able to find more information, at their web site.
For Look 60, one of the showstopping finale pieces, a golden cape was threaded with over 5,000 meters of metallic thread by five different people over the course of 2,500 hours.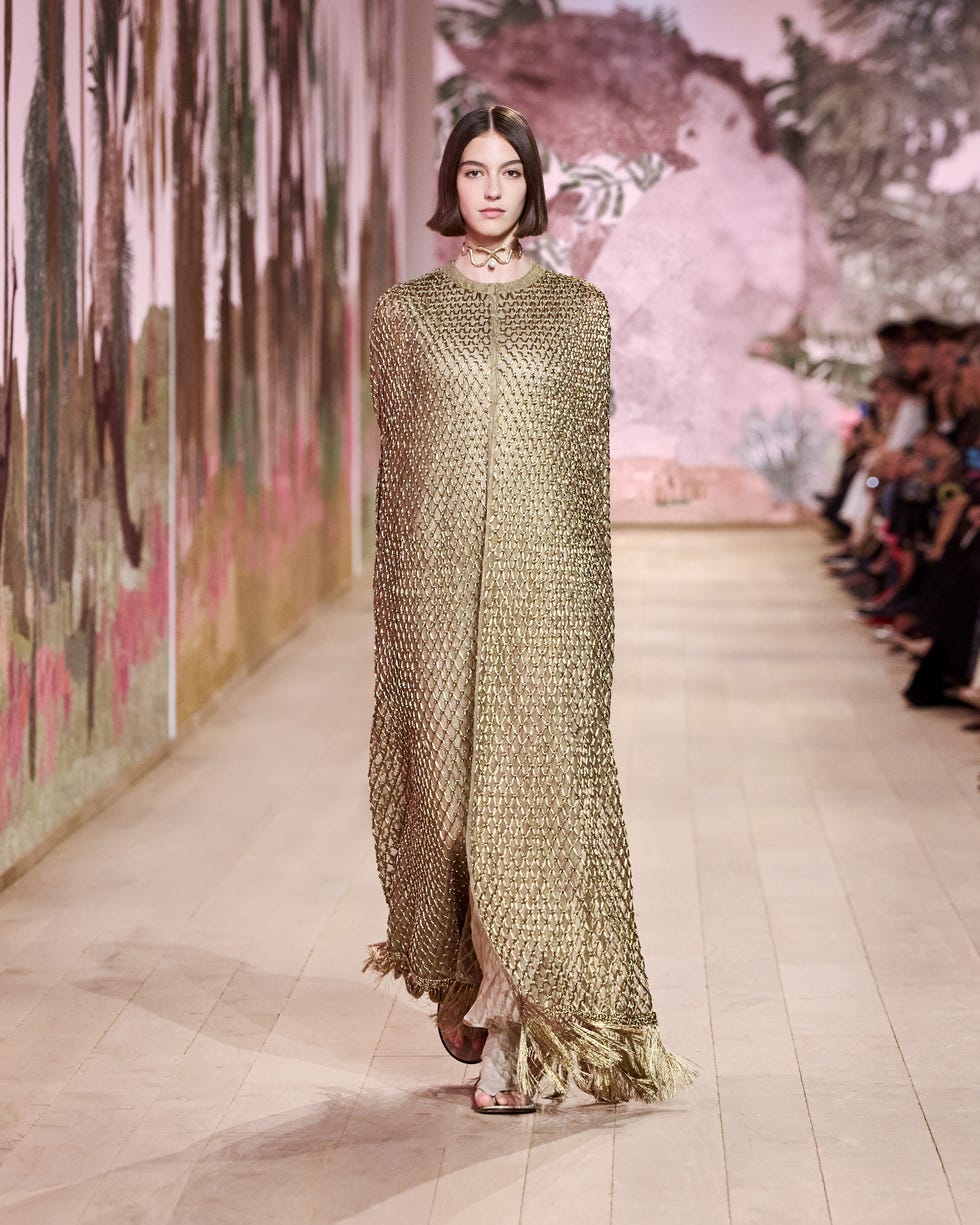 This content is imported from youTube. You may be able to find the same content in another format, or you may be able to find more information, at their web site.
Look 60, along with several other pieces from the collection, was created in collaboration with Atelier Paloma and Le19M, two ateliers in Paris specializing in fashion craftsmanship of the highest caliber. The metallic threads were woven and braided by hand to create a macramé that looks light as air, and appears to float on the body. The resulting effect is one of a fishnet, with liquidity and ease that only hand-sewn couture can achieve.
It truly takes a village to realize such creations, and the result is one of effortless beauty, even if the process was anything but effortless. They create clothes for yes, their couture clients, but also out of centuries-old practices and techniques that would not see the light of day anymore if it wasn't for maisons like Dior who employ these skilled artisans across Paris to create once-in-a-lifetime pieces that are museum quality and made to last forever. In an age of ever-increasing technology, with AI fashion and TikTok trends taking over, it's shows like these and artisans like this that are integral in keeping humanity alive in fashion.

Kevin LeBlanc is the Fashion Associate at ELLE Magazine. He covers fashion news, trends, and anything to do with Robyn Rihanna Fenty.