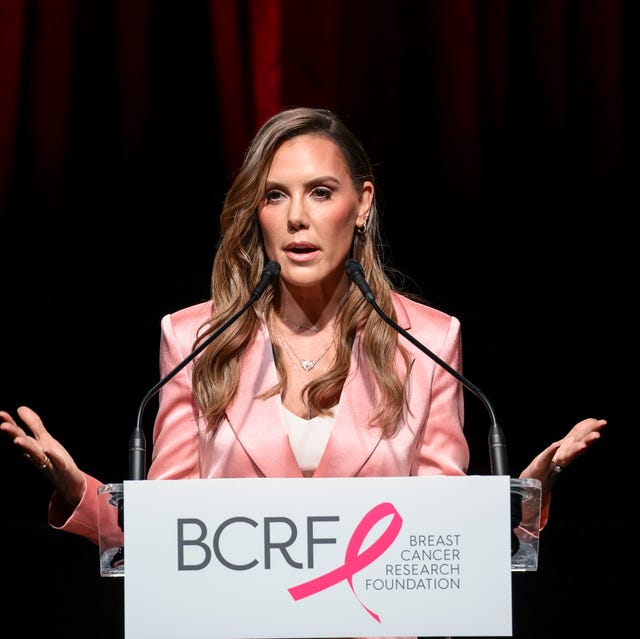 Dimitrios Kambouris
On a rainy Friday afternoon at the New York Hilton in Midtown, around 800 attendees gathered together for the Breast Cancer Research Foundation's annual awards luncheon.
From ribbon pins to statement coats, the room was filled with pink (even the luncheon's main course was dubbed "the pink salad"). Journalist Alina Cho, a breast cancer survivor, hosted the event and began with opening remarks before highlighting all of the great work that the foundation has been doing over the years. "BCRF is the gold standard with a singular mission, to find a cure for breast cancer," she said. "And who doesn't want that?"

The first honoree of the afternoon was Olufunmilayo I. Olopade, a Nigerian oncologist. She was given the Jill Rose Award for Scientific Excellence for her contributions to the field of breast cancer genetics and her work to address the cause of racial disparities in breast cancer outcomes.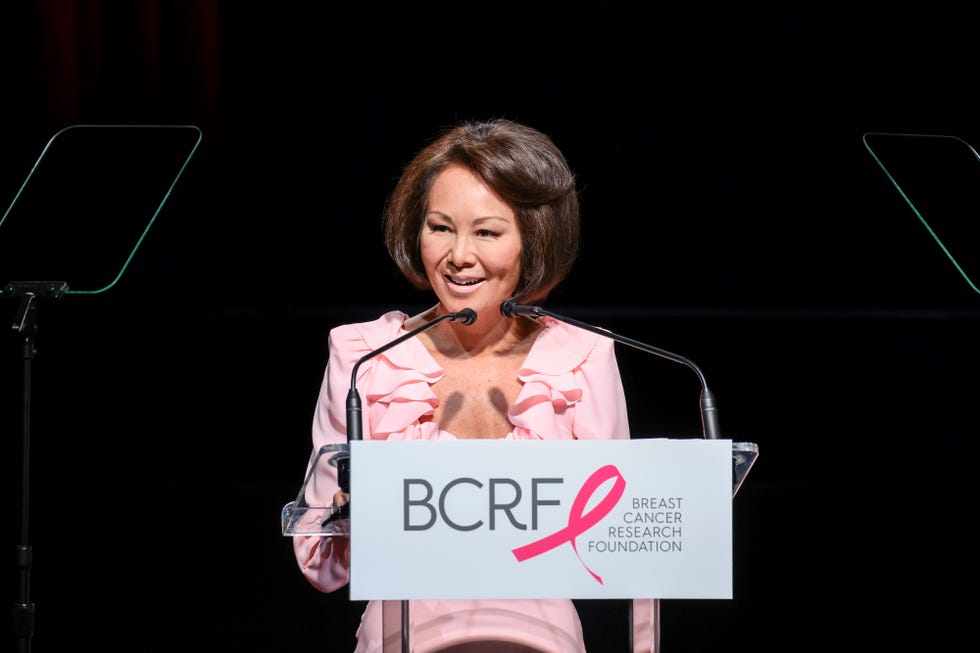 Journalist Alina Cho hosted the event.
Dimitrios Kambouris
Shortly after a brief dessert break, William P. Lauder presented designer Kendra Scott with the Sandra Taub Humanitarian Award for her commitment to breast cancer research and for empowering women through health, wellness, education, and entrepreneurship. Scott dedicated the award to her late friend, Holley, who passed away from metastatic breast cancer. "She is why I am here today," Scott said. "Holley is why I can say that we've donated $1.7 million and we're just beginning. I can say with confidence that that number will only continue to grow until BCRF is out of business."
Another highlight of the day was the announcement that October 20, 2023 was officially proclaimed "Evelyn Lauder Day" in New York City. BCRF was founded in 1993 by Lauder, and this recognition celebrates her long-lasting vision which has led to 30 years of lifesaving research advancements. And this year, BCRF awarded $60.2 million in yearly grants to over 250 researchers from around the world. The event concluded with a presentation of grant awards to several of the researchers who were in attendance.
For an inside look at the 2023 awards luncheon, click through the gallery below.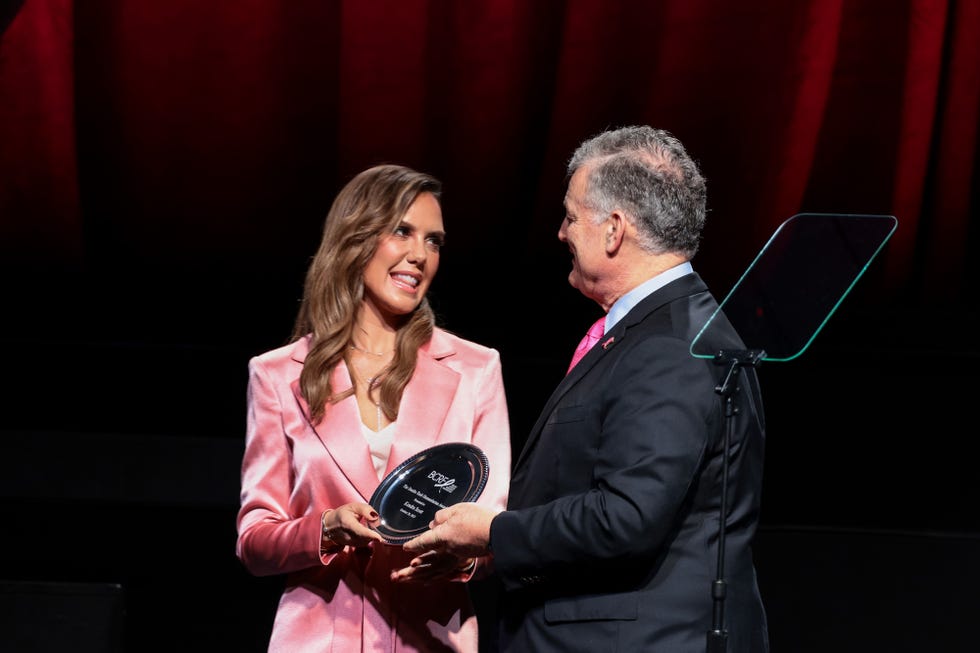 Juliana Ukiomogbe is the Assistant Editor at ELLE. Her work has previously appeared in Interview, i-D, Teen Vogue, Nylon, and more.  
Advertisement – Continue Reading Below
Advertisement – Continue Reading Below