STOP! Put down the comedone extractor.
I get it, you want that embarrassing, monstrous trapped-under-the-skin volcano of a zit to go away… like now. But take some advice from somebody who has had many blind pimples and popped a few… that's not how to do it.
Instead, I've asked three skin experts: board certified cosmetic dermatologist and Mohs surgeon Dendy Engelman, MD, FACMS, FAAD of Manhattan's Shafer Clinic; esthetician and brand founder Renée Rouleau; and skin coach and facialist Hayley Wood all weigh in on how to get rid of a blind pimple.
More From ELLE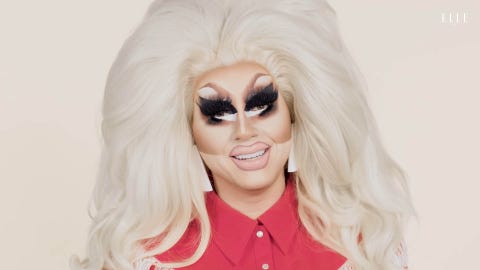 Their advice will not only spare you from future bad-skin days, but also save you from all the scarring that picking at any blind pimple would have caused, too.
What is a blind pimple?
"A blind pimple is exactly what it sounds like," says Wood. A breakout, usually in the form of a cyst, that is stuck under the skin trapped within your hair follicle. You can't see it but you can feel it under the skin, making it feel impossible to treat and uncomfortable to the touch."
How do you treat a blind pimple?
If you're able to see a dermatologist, Dr. Engelman suggests "a cortisone injection, which will reduce the size of the pimple and speed up its healing time (usually to a day or two versus several weeks). They may also prescribe a retinoid or topical spot treatment to help the pimple heal faster and prevent future breakouts." For at-home options, Rouleau suggests "You want to avoid using traditional drying spot treatments because they cater to treating surface blemishes (pustules and whiteheads) so they don't get deep within the skin where the treatment is needed." "First, minimize pain and inflammation with a cold compress," says Dr. Engelman. "Spot treatments like Effaclar Duo by La Roche-Posay and pimple patches (make sure you choose one that's designed for deeper cysts and pimples) are a good way to kill bacteria beneath the surface of the skin and heal the pimple."
All of the options below are approved of by our experts.
Can you pop a blind pimple?
Yes, we read your mind. And if you have to ask, you already know the answer. "Whatever you do, don't try to pick at or squeeze it!" says Dr. Engelman. "Blind pimples are so deep that trying to extract them may push the infection deeper into the skin and risk a worse breakout or post-inflammatory scarring." Wood adds, "Pressing down on the skin to try to squeeze out the cyst may cause the bacterial infection to spread and cause a spread of inflammation."
How do you prevent blind pimples?
The easiest advice from our experts is free: stop touching your face! From there, try to get professional help. If your skin seems prone to breakouts, schedule a dermatologist appointment to get to the root of the issue along with a facialist to help deep clean your skin and get you on a routine.
Meet the Experts
Dendy Engelman, MD, FACMS, FAAD, is a board certified cosmetic dermatologist and Mohs surgeon at Manhattan's Shafer Clinic.
Renée Rouleau is an esthetician and brand founder in Austin, Texas.
Hayley Wood is a Dallas-based .skin coach and facialist.
Why Trust ELLE Beauty?
As a leading publisher of fashion, lifestyle, and beauty content, ELLE.com is committed to highlighting the best products in various categories by personally testing the latest and most innovative products, interviewing countless experts, and vetting customer-loved items.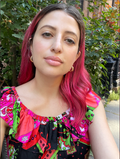 Beauty Editor
As ELLE's beauty editor, Margaux wants to try it all and do it all…and she does. She's not afraid to chop, slather, dye, swipe, inject, and more—and if it's worth your time and money, she'll rave about it here.