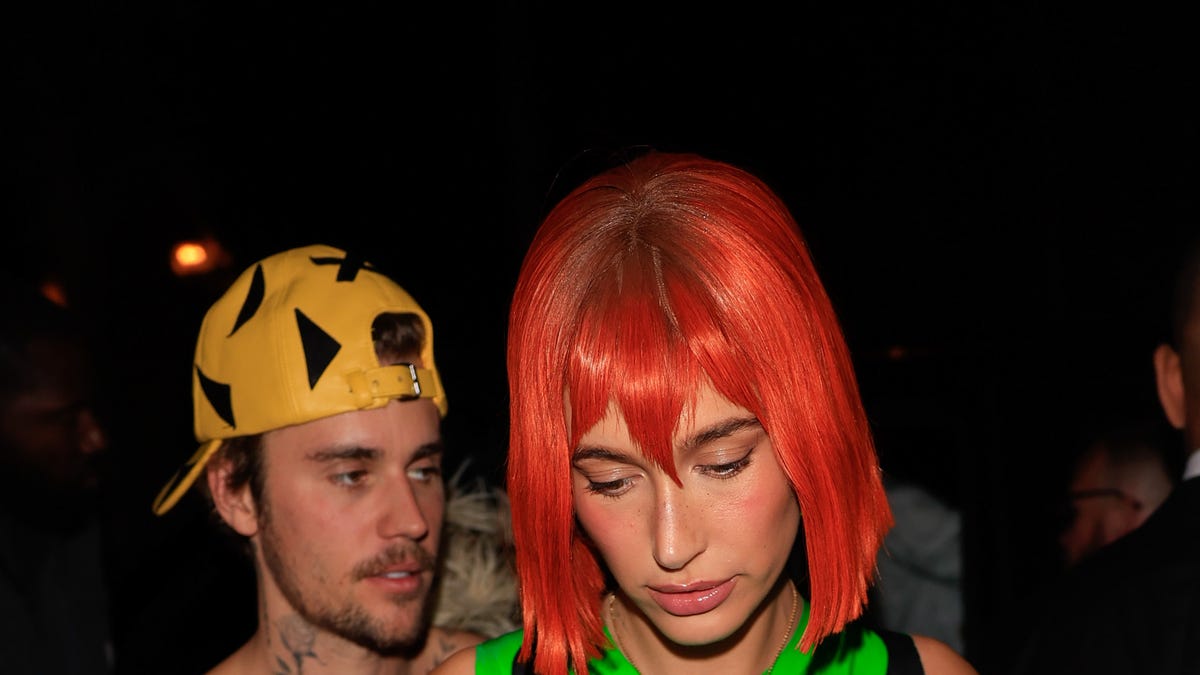 On Saturday night, Hailey and Justin Bieber debuted their Halloween couple's costume at British blogger Vas J. Morgan and Michael Braun's annual party. The couple went as Pebbles Flintstone and Bamm-Bamm Rubble, who eventually ended up together once they grew out of prehistoric babyhood.
For their costumes, Justin went shirtless with a wraparound fluffy orange skirt featuring Bamm-Bamm's signature bone clasp. He also had on a baseball cap in the same pattern sitting backwards on his head. Hailey was wearing Pebbles' colors too, with a bright blue vinyl miniskirt and electric green top. She also wore a red bob wig and her "B" necklace as her only accessory.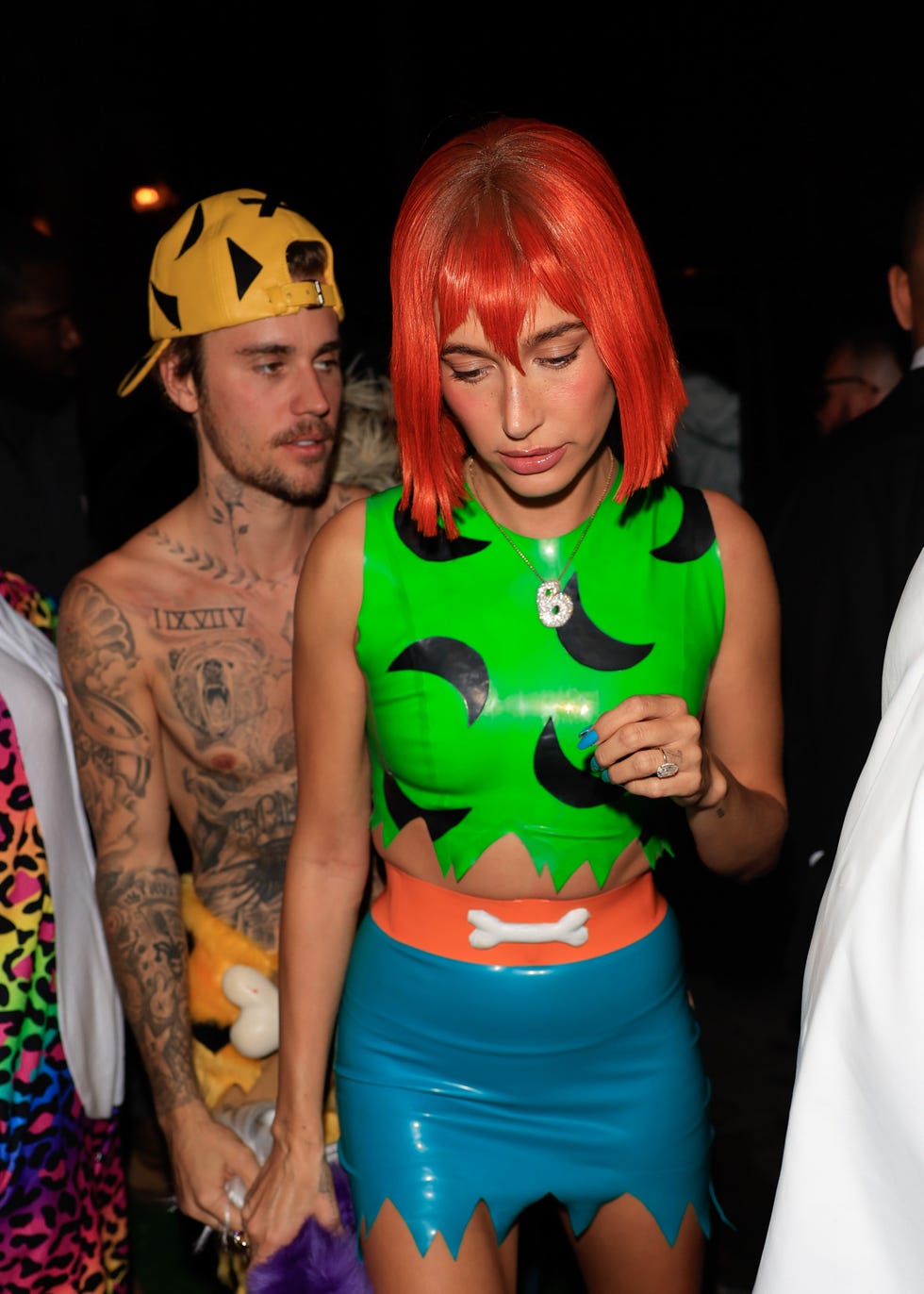 Rachpoot/Bauer-Griffin//Getty Images
The West Hollywood event was the couple's first public appearance together for Halloween. And in a Story on Hailey's Instagram, it looks like they might have gotten their dog involved, dressing them up as Dino, one of the Flinstone's pets.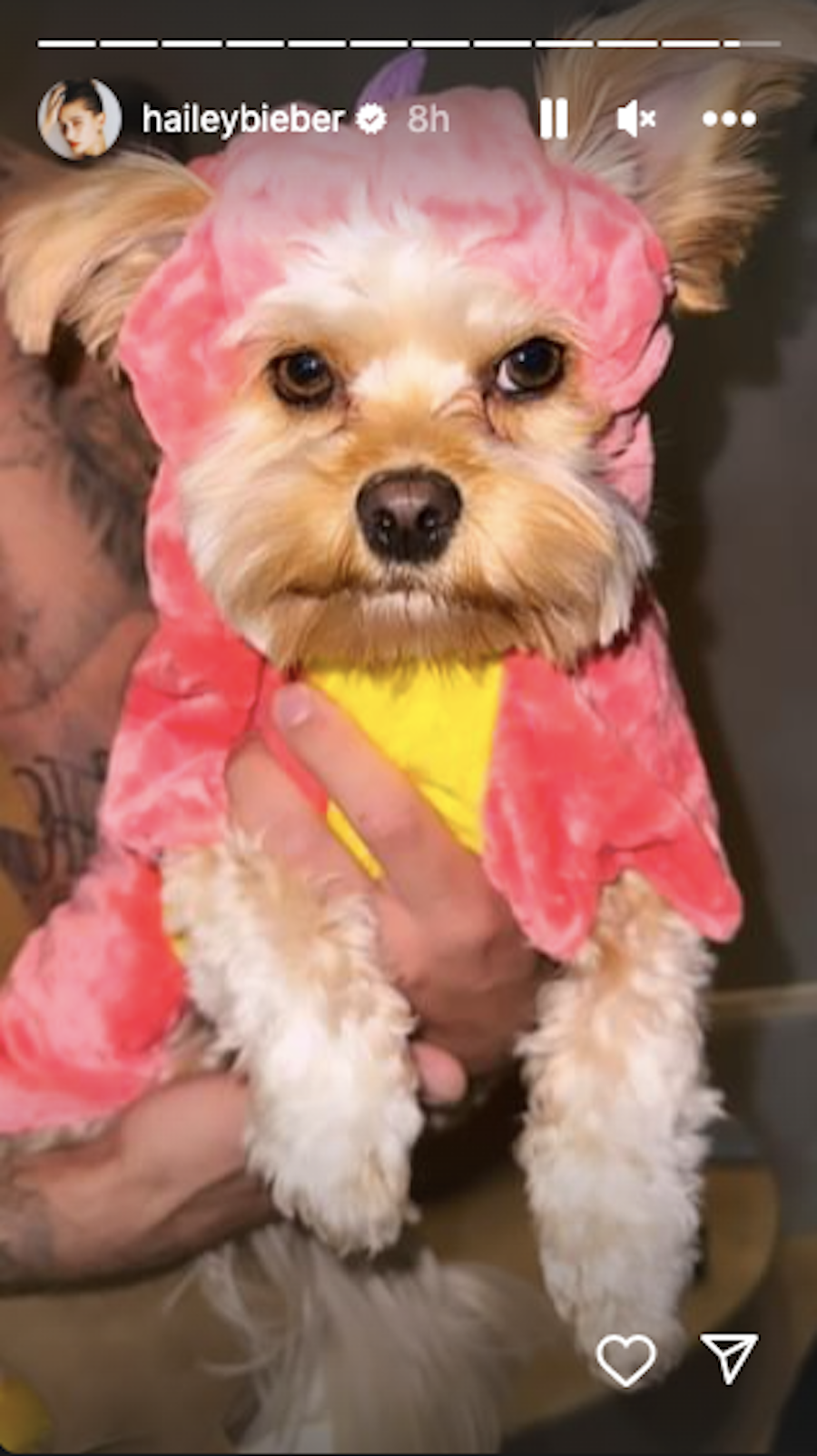 Instagram
On Friday, Justin attended the Casamigos bash hosted by Cindy Crawford and Rande Gerber with some friends, dressing as a snorkeler in a Hawaiian shirt and flippers.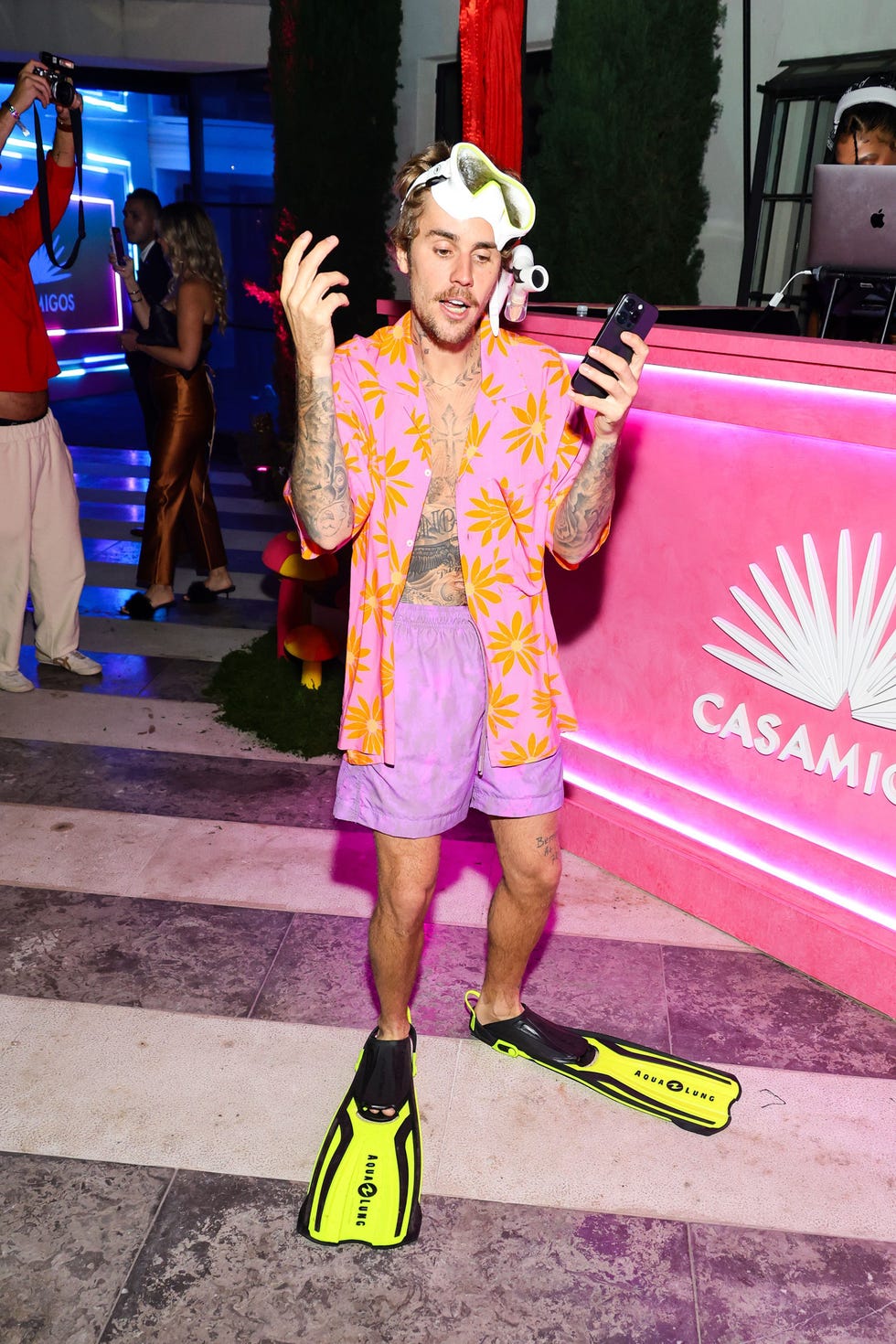 Matt Winkelmeyer//Getty Images
Hailey shared some photos of herself as a vampire on Instagram as well.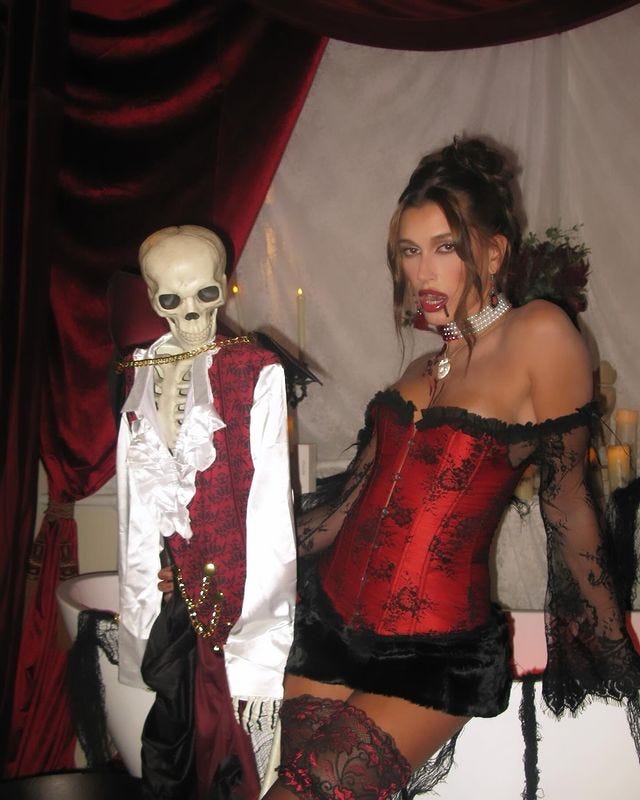 Instagram
In an interview with GQ Hype, Hailey recently explained why she and Justin often appear as though they're dressed for different events when they're out together in public. The magazine suggested the couple look like they're from "two separate planets" and the Rhode founder responded, "It's so funny because I see so many people talk about this."
She explained that they get ready at different times and Justin is typically done first.
"He may want to wear baggy sweats to dinner, and I might want to wear a tiny little dress just because that's how I'm feeling," she said. "We can't sit there and be like, 'So I'm going to wear this and you're going to wear this.'"
A couple's costume is really the perfect way to meet in the middle.

Aimée Lutkin is the weekend editor at ELLE.com. Her writing has appeared in Jezebel, Glamour, Marie Claire and more. Her first book, The Lonely Hunter, will be released by Dial Press in February 2022.
Advertisement – Continue Reading Below
Advertisement – Continue Reading Below