None
Wanderlust could hit hard on Tuesday, when the year's only full moon in Aquarius lights up your ninth house of travel and entrepreneurial ventures. Under this globally expansive lunation, a long-distance connection could really take shape over the coming days. That might be the excuse you need to book some travel or get started on that collaborative media venture. Gemini writers could get published, snag an incredible agent or find another way to put your name on the literary map.
This realm also governs education: Some Twins could find themselves going back to school—as the student OR the teacher. How about integrating everything you've learned and mastered and create a six-week course unlike anything the world has ever seen? Whichever side of the desk you're on, the right topics can help you grow emotionally and spiritually.
In your personal life, take a deep swig of truth serum. You may finally have a major tete-a-tete about a strained relationship. This won't be easy, but speaking from your heart can set you free…from guilt, shame and obligation! One caveat: With diplomatic Venus hiding out in retrograde from July 22 to September 3, practice your "speech" with an objective third party before you unleash!
More From ELLE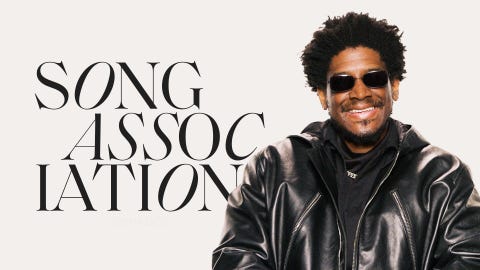 No resting on your laurels this weekend, Gemini. Something (or someone) you filed away as "done and dusted" could show signs of life again. On Sunday, big-hearted Jupiter in your twelfth house of forgiveness gets a strong nudge from the Sun in your communication sector. Is it possible that you were a little too harsh in your assessment of somebody or misjudged a situation? Usually, you're the most objective person in the room, but when your emotions get stirred up, you can become frazzled and your feelings get hurt. If this was (or IS) a romantic involvement, is there still ANY love left between you? (And for what it's worth, if you're constantly ruminating on that very question, the answer is probably yes.)
Under this soulful Sun-Jupiter mashup, it could only help to have a conversation and maybe TRY to hear their perspective on why things melted down. You don't have to be an optometrist to know that hindsight is 20-20, so there's a good chance you grossly misunderstood one another—especially considering that love planet Venus is retrograde from July 22 to September 3.
On that same publishing note, under these skies, a creative or writing project that you shelved could be worth pulling out for review. Need some objective feedback? Run it by a friend whose opinion you value and trust. Even if you need to give it a good stiff edit, chances are, there are some gold nuggets in there! To prevent your imagination from racing in a hundred directions, make a project plan. Reverse-engineer it: If you were starting from the finish line and working backward, what would the halfway point look like; the quarter point? After all, the journey of a thousand miles begins with a single step, brushstroke or stanza guitar strum. 
Identical twin sisters Ophira and Tali Edut (a.k.a. The AstroTwins) are ELLE.com's resident astrologers. They have written several astrology books, including Momstrology and Supercouple, and star as the astrological matchmakers for Prime Video's Cosmic Love. The Eduts have read charts for celebrities the likes of Beyoncé, Karlie Kloss, and Emma Roberts. For their spot-on predictions, books, and online courses, check out our horoscopes coverage or visit astrostyle.com.