Cody Linley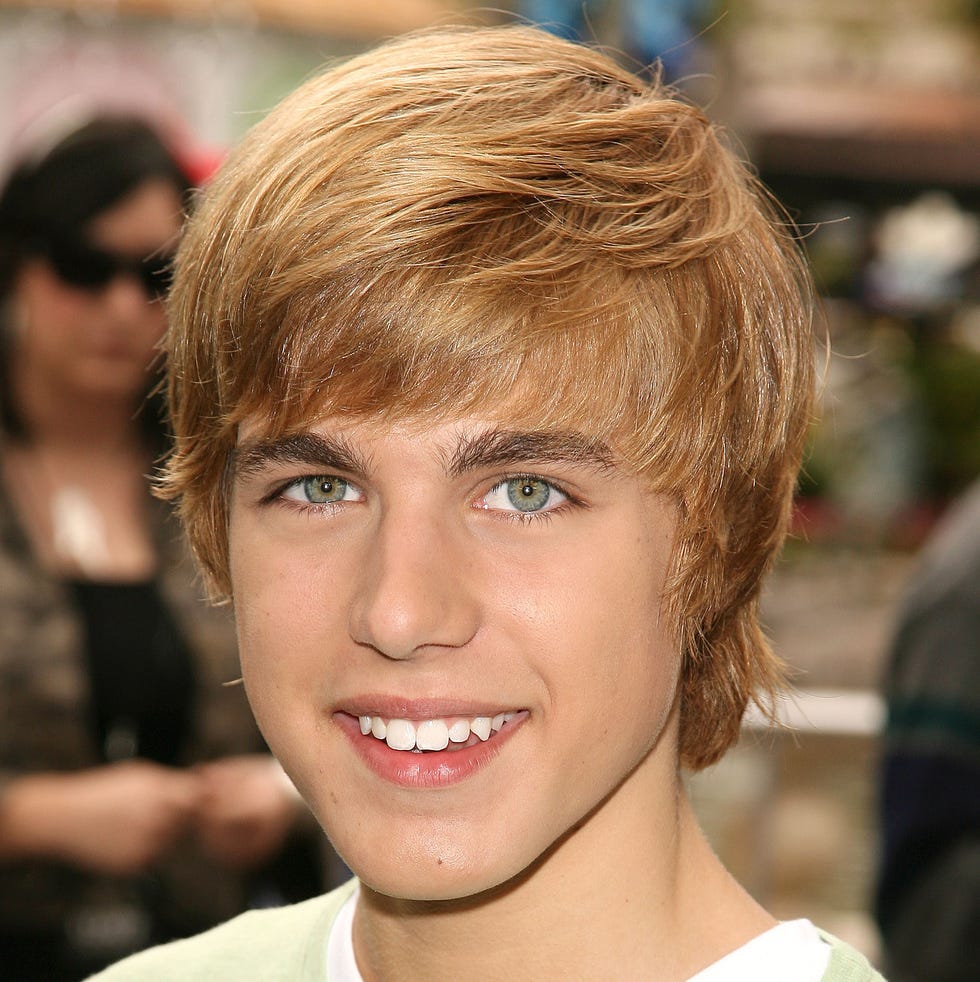 Jason Merritt
//
Getty Images
Back in 2008, Hannah Montana star Cody Linley and Lovato went on a reportedly disastrous date. He told Seventeenthat his car broke down on the way to pick Lovato up for the outing. The pair ended up making their way to a steak dinner where Linley said, "Demi's family actually let [them] stay out until 11 that night with me, even though [they] had to get up early for a 5 a.m. flight." Alas, the romance didn't last, but memories of the curfew-bending night are forever.
Trace Cyrus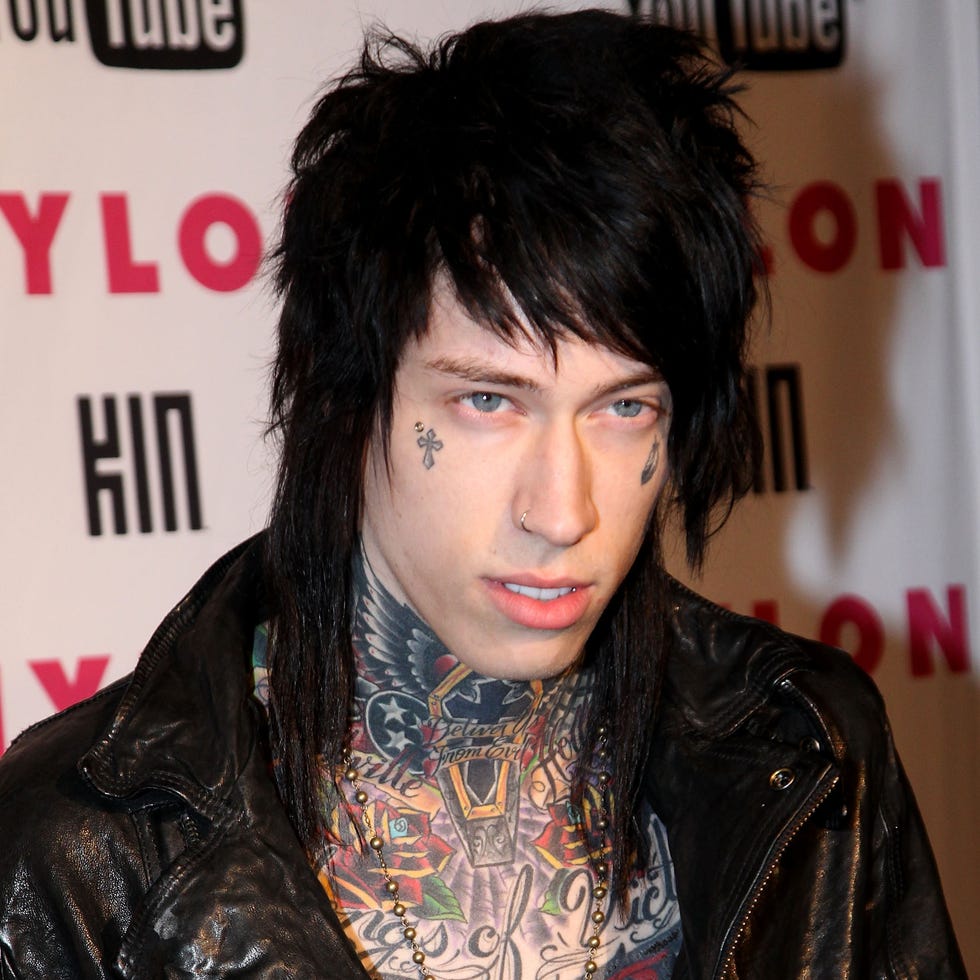 Alexandra Wyman
//
Getty Images
Lovato dated Miley Cyrus' older brother for several months in 2009. But by July of that year, the Metro Station musician confirmed to Peoplethat the pair had split."Demi is one of my good friends and I definitely became very, very close with [them] in the past few months, and it's something I really wanted to make work. But unfortunately, we both have very busy schedules—we're both on tour right now," he said, adding, "We gave it a shot and that's all you can do."
Joe Jonas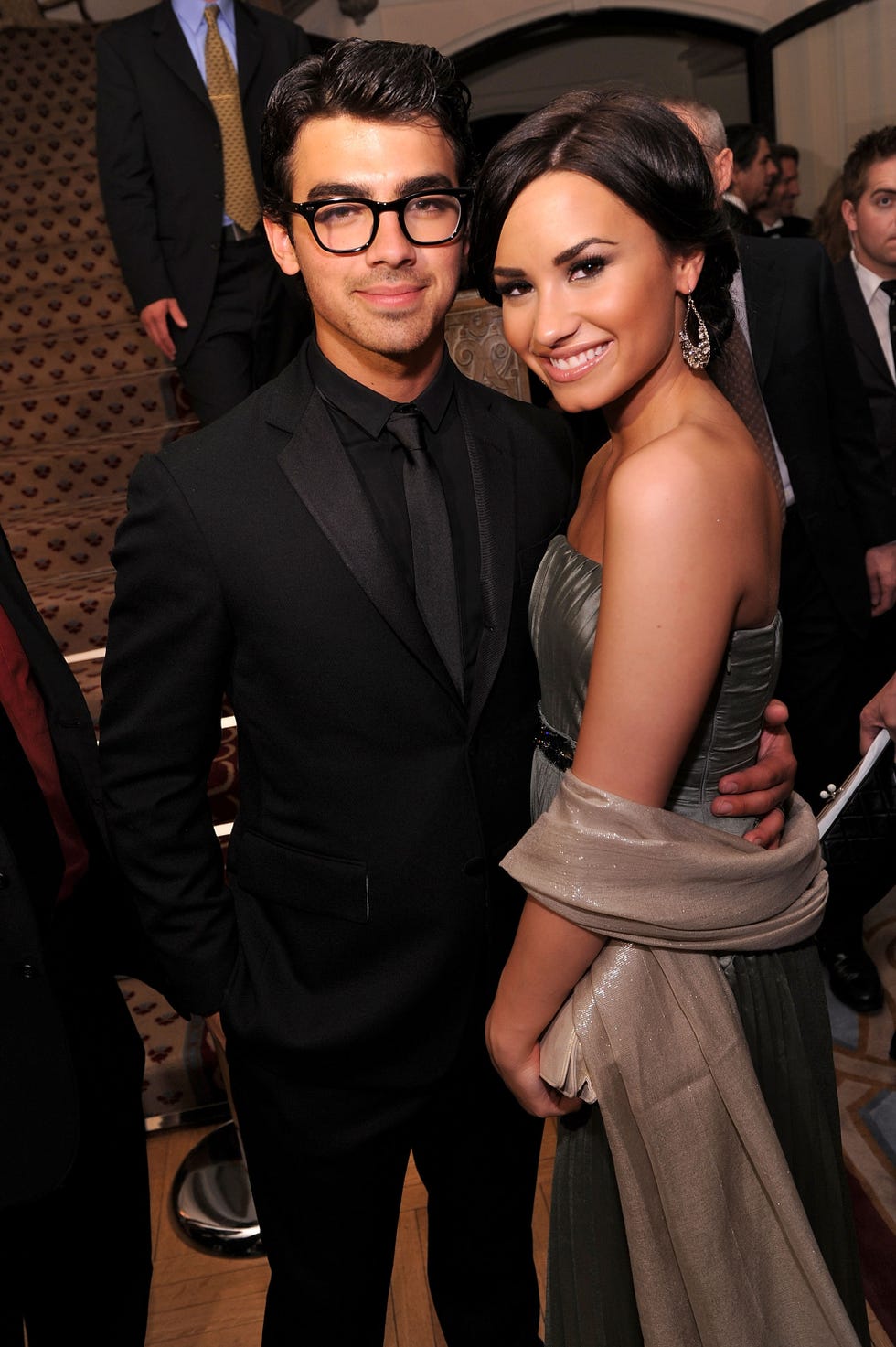 Dimitrios Kambouris/VF1
//
Getty Images
2010 was the year of Joe Jonas and Lovato dating in real life after co-starring in the Camp Rock films and touring together. Lovato confirmed the pair was dating, calling him their best friend and proclaiming, "He's perfect." They even posed together on the cover of Teen Vogue where they talked about their blossoming romance.
However, less than 48 hours later, the outlet reported that that Jonas and Lovato had decided they were better off has friends. Lovato explained that Jonas was the one to end it. Jonas said, "In this business, it's really hard to find people who are going to be there for the rest of your life. When I met Demi, I knew right away that our friendship was really strong. I don't want to lose that ever," he said.
Apparently, that friendship has endured. Lovato even congratulated Jonas on his 2017 engagement to Sophie Turner with a supportive IG comment.
Advertisement – Continue Reading Below
Wilmer Valderrama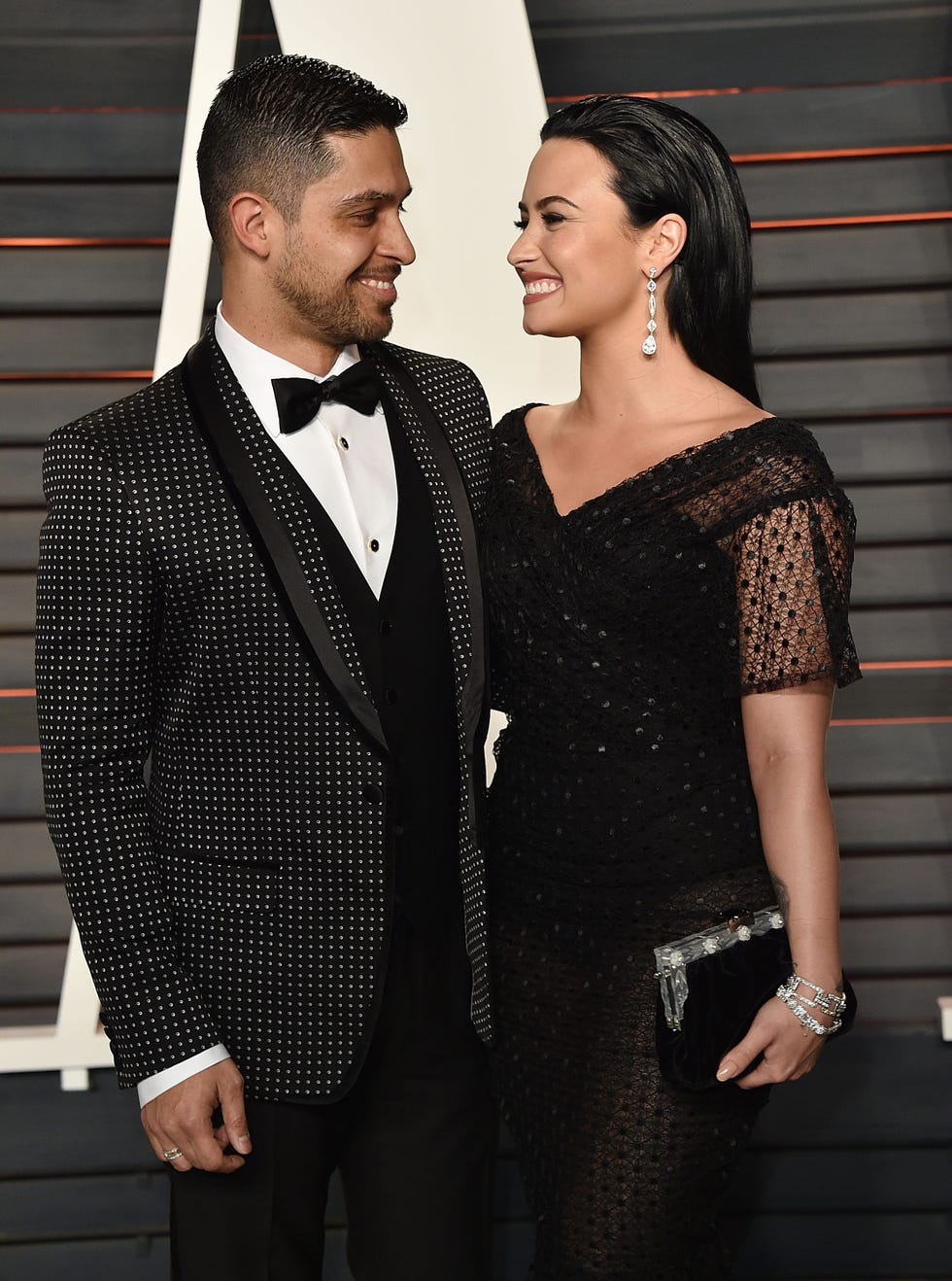 John Shearer
//
Getty Images
In their 2017 documentary Simply Complicated, Lovato reflected on the beginning and end of their six-year relationship with Wilmer Valderrama. "I met him on January 11, 2010," they remembered. "I thought, 'I have to have him,' but I was only 17 and he was like, 'Get away from me'," as he was more than 12 years older. "When I turned 18 we started dating. I think it was love at first sight, we connected on a level that I've never connected with anybody before, he was just my rock, my everything."
The pair announced their breakup in a joint statement to social media in 2016. "After almost six loving and wonderful years together, we have decided to end our relationship," the statement read."This was an incredibly difficult decision for both of us, but we have realized more than anything that we are better as best friends."
The former couple has remained in each other's lives. Valderrama reportedly visited Lovato during their 2018 hospitalization for a drug overdose. At the start of 2020, Valderrama announced his engagement to model Amanda Pacheco. A source told E! that Lovato was "happy for Wilmer if he's happy. [They] always want the best for him in life and [are] glad he has found love."
Luke Rockhold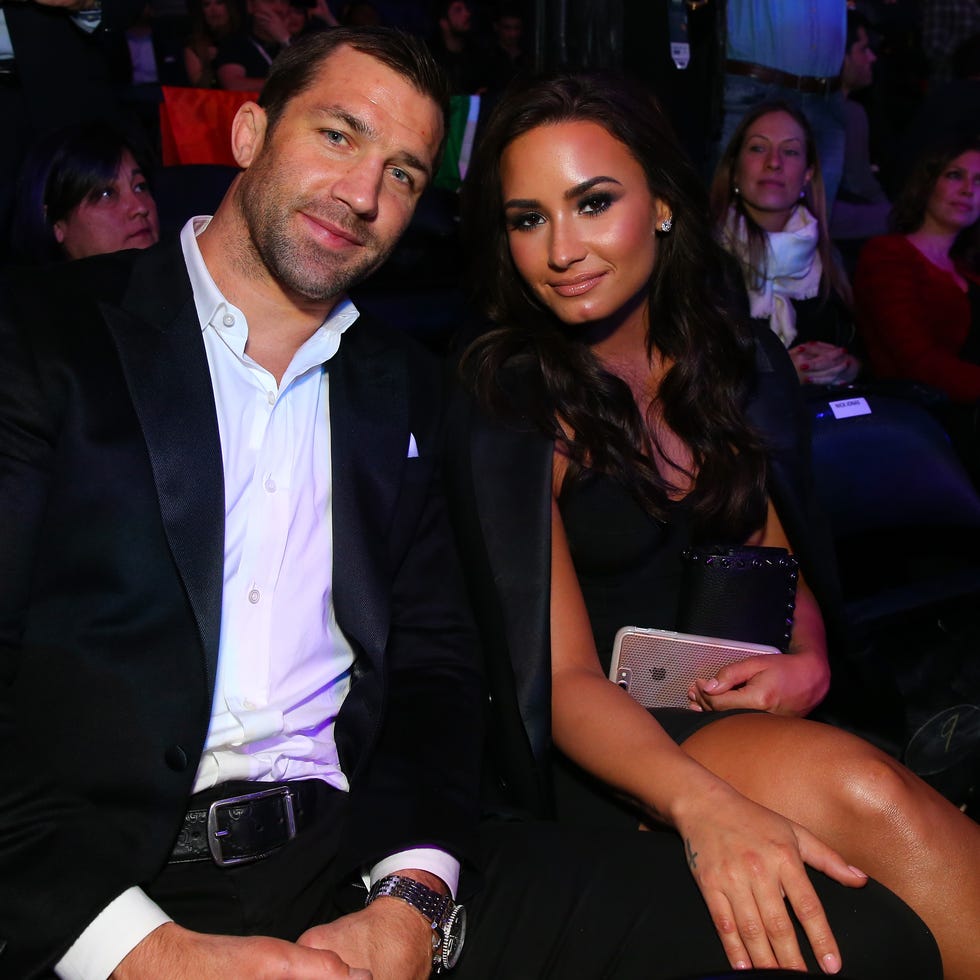 Mike Stobe
//
Getty Images
Lovato's first post-Valderrama relationship came with UFC fighter Luke Rockhold. A source confirmed to Peoplein August 2016 that the pair had "gone on a couple of dates" after meeting through mutual friends. Their first public outing came in November at an UFC match at Madison Square Garden. TMZ reported their break up by January, linking Lovato to another pro athlete…

Guilherme "Bomba" Vasconcelos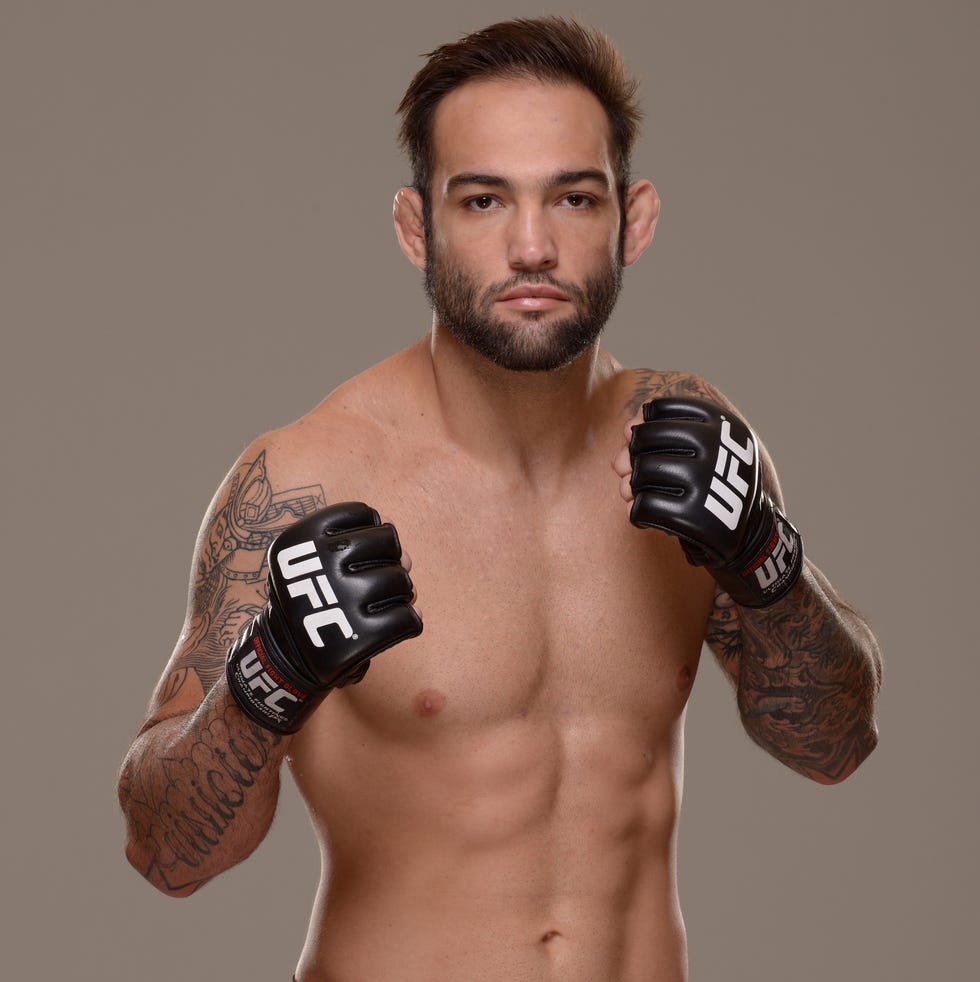 Jeff Bottari
//
Getty Images
Advertisement – Continue Reading Below
Henry Levy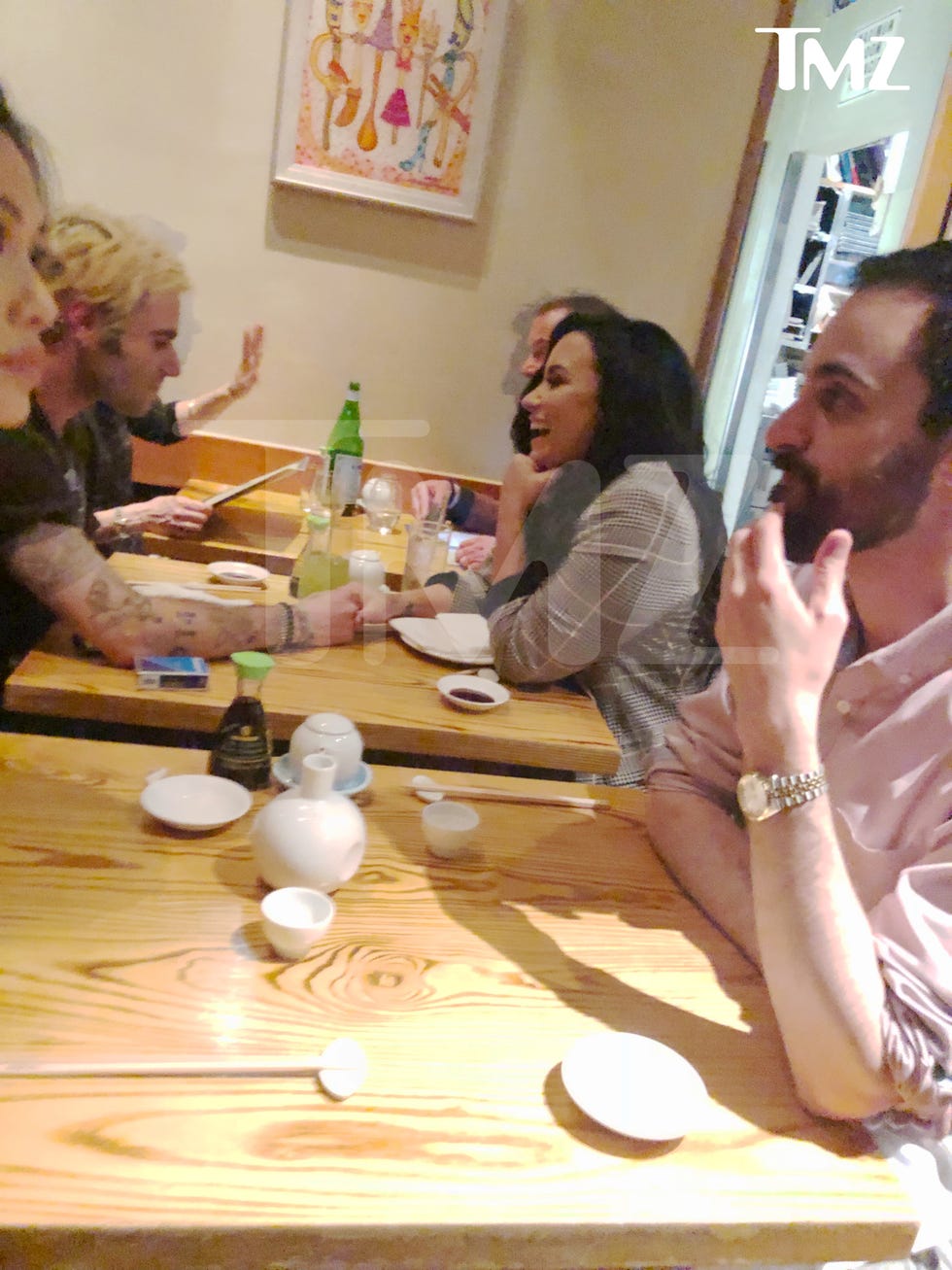 TMZ.com
Towards the end of 2018, Lovato was linked to Enfants Riches Déprimés designer Henry Levy. Rumors of their relationship began following Lovato's drug treatment in July. The couple was seen grabbing sushi and E! News reported that Levy uploaded a video of him and Lovato sharing a kiss on his private Instagram story.
A source told the outlet that "Henry is good energy for [them]" and has been a "sober companion" for the singer. E! reported their split in March 2019 after the singer sought treatment once more.

Mike Johnson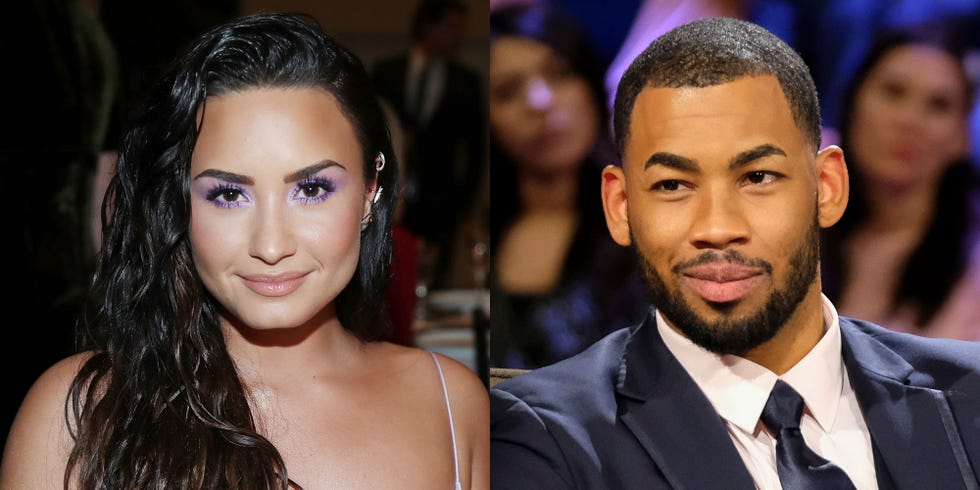 Jonathan Leibson
//
Getty Images
E! News reported in September that Lovato had gone on a date with former Bachelorette contestant Mike Johnson. Their fling came after Lovato expressed interest in Johnson via their Instagram story. A source toldE! that Lovato "has always had a huge crush on Mike and once they met in person, there was an instant connection."
A few weeks later, Johnson kissed and told on iHeartRadio's Almost Famous podcast saying Lovato "kisses really well." But despite Johnson's excitement in October 2019, Peopleconfirmed the couple's break up, which coincided with him asking Keke Palmer out during his appearance on Strahan Sara and Keke. (She politely declined.) E! was told by a source that "Mike hopes they can have a second chance again. But for now, he's fine with being friendly."
Austin Wilson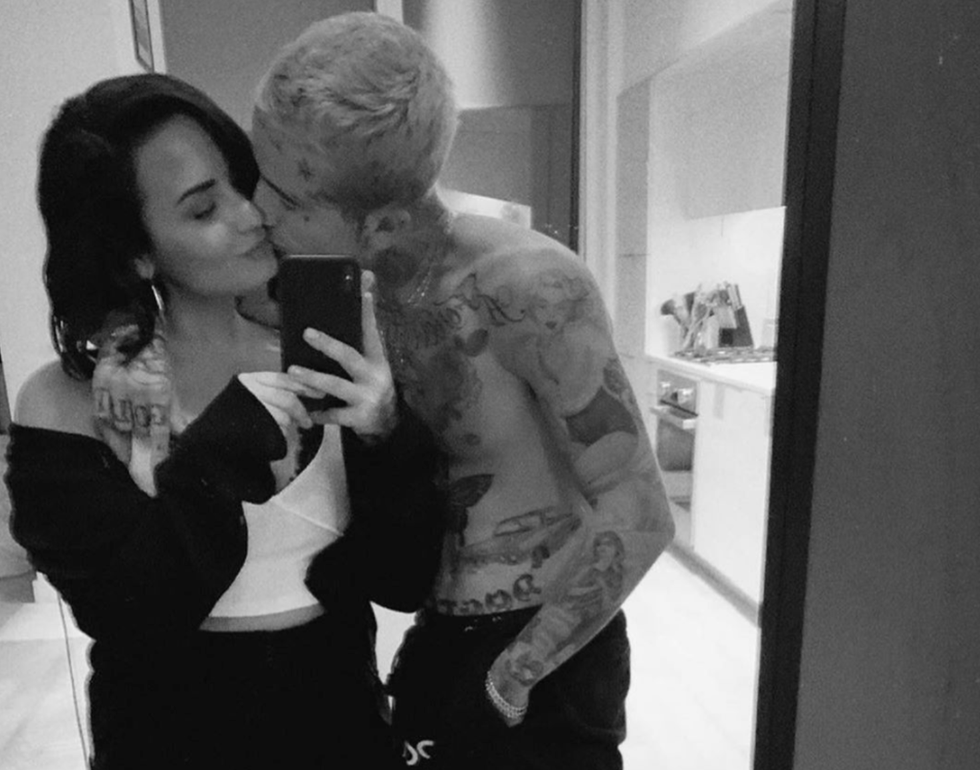 November brought Lovato's relationship with 25 year old model Austin Wilson. They posted a now-deleted photo of the pair with the caption "My ❤️…" Wilson posted his own photo on his account with the caption "My Love." "Demi and Austin have been friends for some time and started dating a little while ago," a source told People. "They're enjoying spending time together and getting to know each other better."
By December 2019,People confirmed that Wilson and Lovato had split after a months-long relationship. "[They're] concentrating on [themself] and [their] work right now, as well as focusing on [their] relationship with God," a source said. "[They're] excited for what this next chapter in 2020 will bring."
Advertisement – Continue Reading Below
Max Ehrich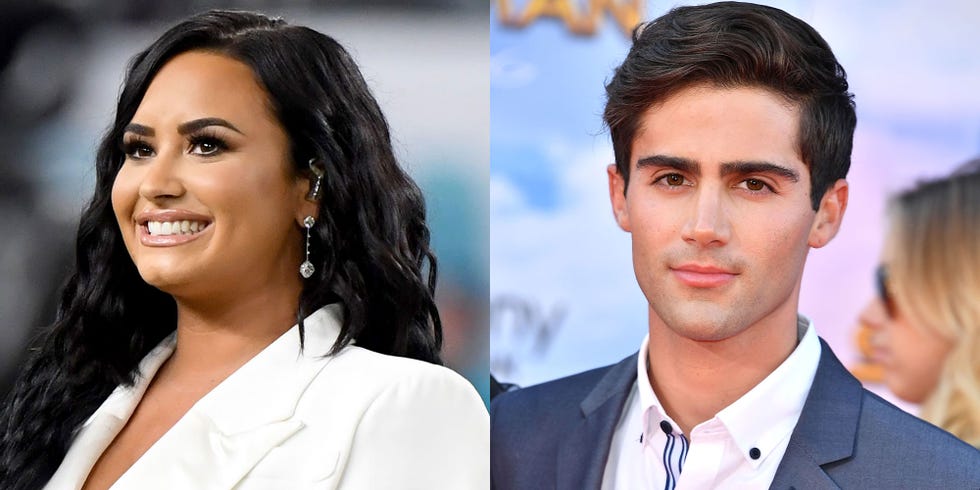 Jeff Kravitz
//
Getty Images
In late March 2020, Us Weeklybroke news of Lovato's romance with former Young and the Restless star Max Ehrich. Although the pair has reportedly only been dating for a few weeks, they started quarantining together. "Demi and Max have been seeing each other for a few weeks now," a source told E!. "They have been quarantining together at Demi's house and it's going really well."
The insider added, "He is a good influence on Demi and they have a lot in common. They have a few mutual friends in common, but Demi has been introducing Max to [their] closest friends via Facetime since being quarantined. It's very new but they are definitely hanging out and seeing where it leads. They have spent a lot of time together, but I wouldn't say it's an exclusive relationship yet."

Ehrich and Lovato got engaged in July 2020, but Lovato ultimately called the relationship off In September 2020. A source said that Lovato realized they didn't "know who Max truly was and didn't think he had good intentions. There were many red flags [they were] ignoring and trying to turn a blind eye to."
Jutes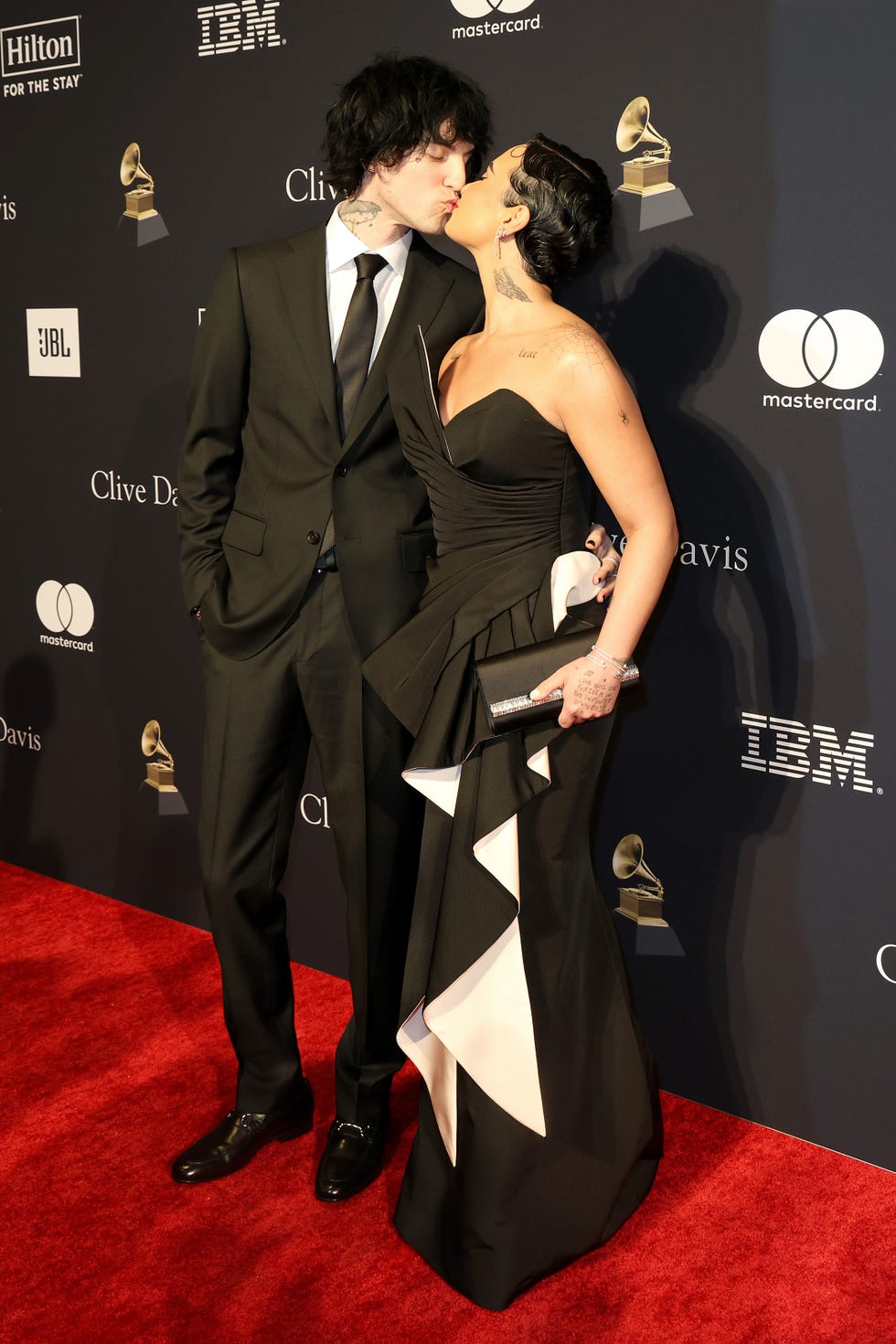 Kayla Oaddams
//
Getty Images
Lovato's relationship with musician Jutes was first reported in August, with a source telling Peopleat the time, "It's a really happy and healthy relationship. He's a super great guy."
Lovato has since been more public with their romance. The couple attended a pre-Grammys party together in February 2023 and were photographed kissing on the red carpet.
On March 28, 2023, Lovato shared a birthday tribute to him on Instagram: "My sweet angel – it's officially your birthday!!! I couldn't be more excited to celebrate you because I couldn't be more in love with your gorgeous, funny, sexy, talented self. I've waited my whole life to find you and I can't wait to celebrate so many more birthdays together.. you're a literal dream come true and I'm so grateful to call you mine. Have the best birthday my love.. you deserve it, the world, and more!!!! Here's to many more 🥰🥰🖤🖤🎂🎂💫💫 I LOVE YOU 😘😘😘"
Lovato spoke about her hopes to marry Jutes in September 2023.
"I'm in an amazing relationship," they told Howard Stern. "My boyfriend is a year older than me, and we're growing together and it feels so healthy. We actually met in the studio. So he's an artist, but he's also a songwriter. He came in to write on one of my sessions and I was in the studio and was immediately attracted to him. I like texted my friends on the side and was like, 'He's so hot!'"
Regarding marriage, they said, "We've talked about it. It's been about a year and a half [of dating], so we're taking our time with it a little bit, you know? I think it's important not to rush that."
"We started off as friends, and we built that foundation of friendship first," they said. "There's this partnership there that is just so magnetic, and the way that we laugh together—it's just nonstop. I think if you can find someone that makes you feel safe, that you're so attracted to, that you laugh with constantly, that's the formula of a really great relationship."