It was reported this month that Chris Evans had married longtime girlfriend Alba Baptista, but the Marvel actor confirmed it himself during an appearance at New York City Comic Con on Saturday, October 14, while speaking with the audience at the Javits Center. As he brandished his microphone, the star's wedding band was in full view. He explained that they actually held two ceremonies, one in Massachusetts and one in Baptista's native Portugal.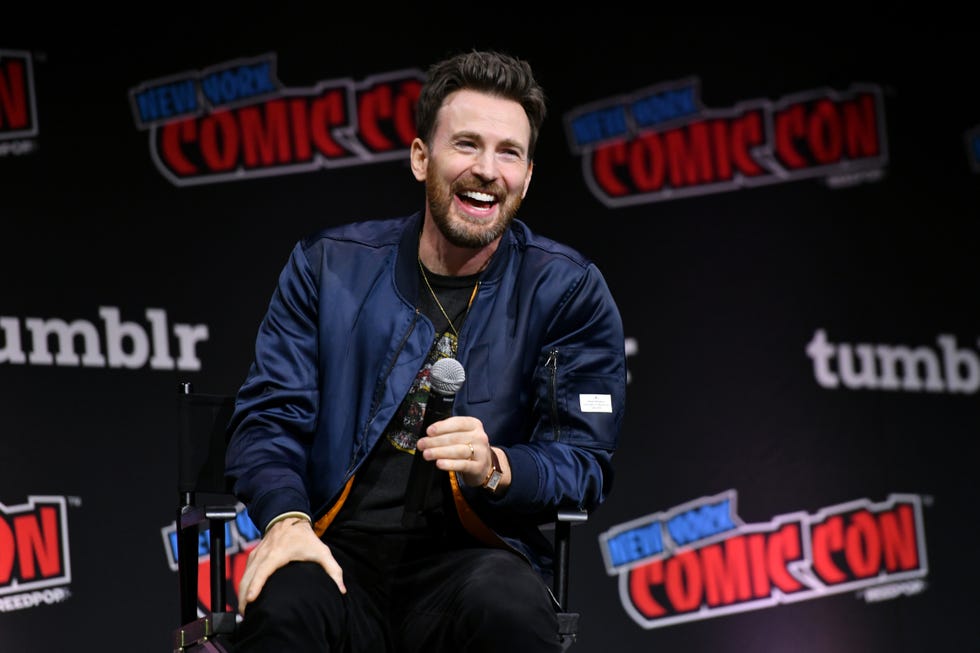 Craig Barritt//Getty Images
"I got married," Evans stated. "It was really, really great. We kinda had two ceremonies. We had one on the East Coast. We did one in Portugal. My wife's Portuguese. Yeah, go Portugal!"
He went on to say about the two events, "They were wonderful and beautiful. It's a lot planning a wedding. For those you who are married, it takes a lot out of you…Now that we're through that, we've just kinda been enjoying life, gearing up for autumn, my favorite season. It's, like, the best time of year right now. Now we're just relaxing and enjoying life and reflecting."
The couple were first connected in 2021 after some internet sleuths deduced she'd followed both Evans and some of his family members on social media. In early 2023, Evans shared his "look back at 2022," an Instagram Story that compiled videos of he and Baptista jokingly scaring one another all year long. Aside from going "Instagram Official," he has been fairly private about their relationship.
In July of 2022, he did tell Shondaland that he had been looking for a serious partner.
"I mean, look—I love what I do. It's great; I pour all of myself into it. But in terms of—even this industry is full of pockets of doubt, hesitation and recalibration in terms of really trying to find someone that you really can pour all of yourself into," he said. "Maybe it's about trying to find someone that you're looking to spend your life with. Yes, so maybe it's that."
This content is imported from twitter. You may be able to find the same content in another format, or you may be able to find more information, at their web site.
In the past, Evans has been romantically linked to Jessica Biel, Minka Kelly, Lily Collins, and Jenny Slate.


Aimée Lutkin is the weekend editor at ELLE.com. Her writing has appeared in Jezebel, Glamour, Marie Claire and more. Her first book, The Lonely Hunter, will be released by Dial Press in February 2022.