On Thursday, February 23, Outer Banks star Chase Stokes posted a pic of himself and singer Kelsea Ballerini to his Instagram Story of her giving him a kiss on the cheek. The pair were rumored to be dating and have since confirmed there's a romance between them. In the photo, Stokes was smiling with his eyes closed and cuddling Ballerini.
Both Stokes and Ballerini ended some high-profile relationships in the last few years. In November of 2022, Ballerini reached a settlement in her divorce from ex-husband Morgan Evans. They married in 2017.
Stokes was most recently linked to co-star Madelyn Cline, who he dated for about a year and a half, confirming their break up in November of 2021. They still had to shoot the third season of Outer Banks together and seem to have remained friendly.
"Mads and I have been working together now for 30 episodes, and we made a promise to each other before we even started dating that the work was always going to come first," Stokes told Entertainment Weekly. "And that no matter what happens in our personal lives, and the ways that life sometimes takes you in different directions, that we're always going to honor the work. That stayed 100 percent truthful this season."
Here's the definitive timeline of Stokes and Ballerini's relationship so far.
January 2023
Stokes posted a pic with Ballerini looking suspiciously cuddly while watching the college football national championship game at SoFi Stadium in Inglewood, California, where they Georgia played TCU. It was snuck into a carousel of January pics captioned, "Lil recap."
Around the same time, the country artist shared her own collection of pics, captioned, "New boot goofin." In one image, she's wearing a baseball cap repping her hometown Knoxville, Tennessee, and Stokes commented, "I like dat hat ma'am."
They were spotted in a bar together in Nashville later that month, but a source told US Weekly at the time that were not officially dating.
"Chase and Kelsea have been flirting back and forth since meeting through friends at the College Football National Championship Game in L.A., but they're not together," the insider said. "They both think the other is very attractive, so you never know [what could happen]."
February 2023
Ballerini made an appearance on the Call Her Daddy podcast, sharing that she is "having fun" after her divorce and admitted that she slid in Stokes' DMs. She told host Alex Cooper, "I was ready to open back up…I just felt, why not? I've never really dated; I don't know how it works. I'm like, 'Let's just put ourselves out there; let's just vibe.' And it's been fun."

Her Instagram move was partially motivated by the fact she isn't "going to get on an app." They followed one another and started chatting.
"I've never seen his show, but I just knew of him, and I just swan dove right on in," Ballerini said, then shared her first message. "His handle is '@hichasestokes,' and I said, 'Hi, Chase Stokes.'"
Stokes told People that same month that he and Ballerini "have just been spending some time together."
"Kelsea is a lovely, lovely girl," he said. "She's great. We're having a good time."
After it was announced that the singer would be the musical guest on Saturday Night Live on March 4, Stokes said to Extra, "She's an incredible human being… I adore her to death. This is a huge moment for her. So, I'm just very, very proud of her."
In late February, Bellerini shared a picture of her and Stokes hand (presumably) holding seashells on the beach, writing her camera roll has been "cute" lately. He reshared it in his own Instagram Stories.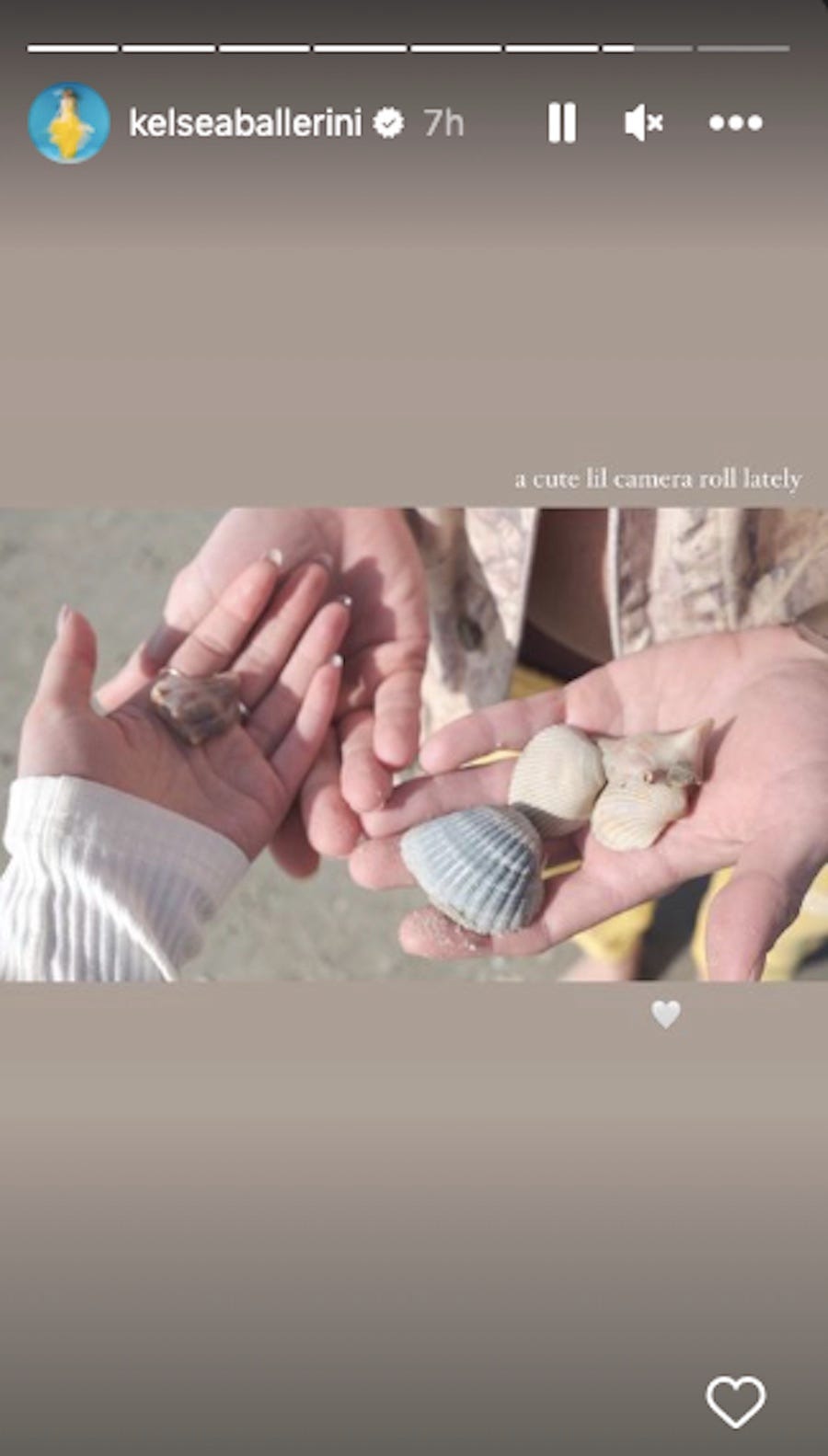 Instagram
March 2023
Stokes confirmed that he and Ballerini is actually dating while making an appearance on the Today show with Sheinelle Jones. Jones mentioned Ballerini's upcoming appearance on Saturday Night Live, then said to the camera, "For those who don't know, they're dating," referring to Stokes.
Unphased, Stokes responded,"Mhm," in the affirmative.
When asked if he is a fan of her music, he answered, "Absolutely I'm a fan. Yeah, who isn't a fan?"
This content is imported from twitter. You may be able to find the same content in another format, or you may be able to find more information, at their web site.
On March 1, a source told ET, "Kelsea is focusing on the good things in her life and her relationship with Chase. They're having a great time together. Chase has been super supportive of her, and they are there for each other both professionally and in their personal lives."
Ballerini made her Saturday Night Live performance debut on March 4, and she and Stokes were seen walking hand-in-hand through New York City shortly before her appearance. The new couple were dressed casually in jeans and layered tops for the late winter weather.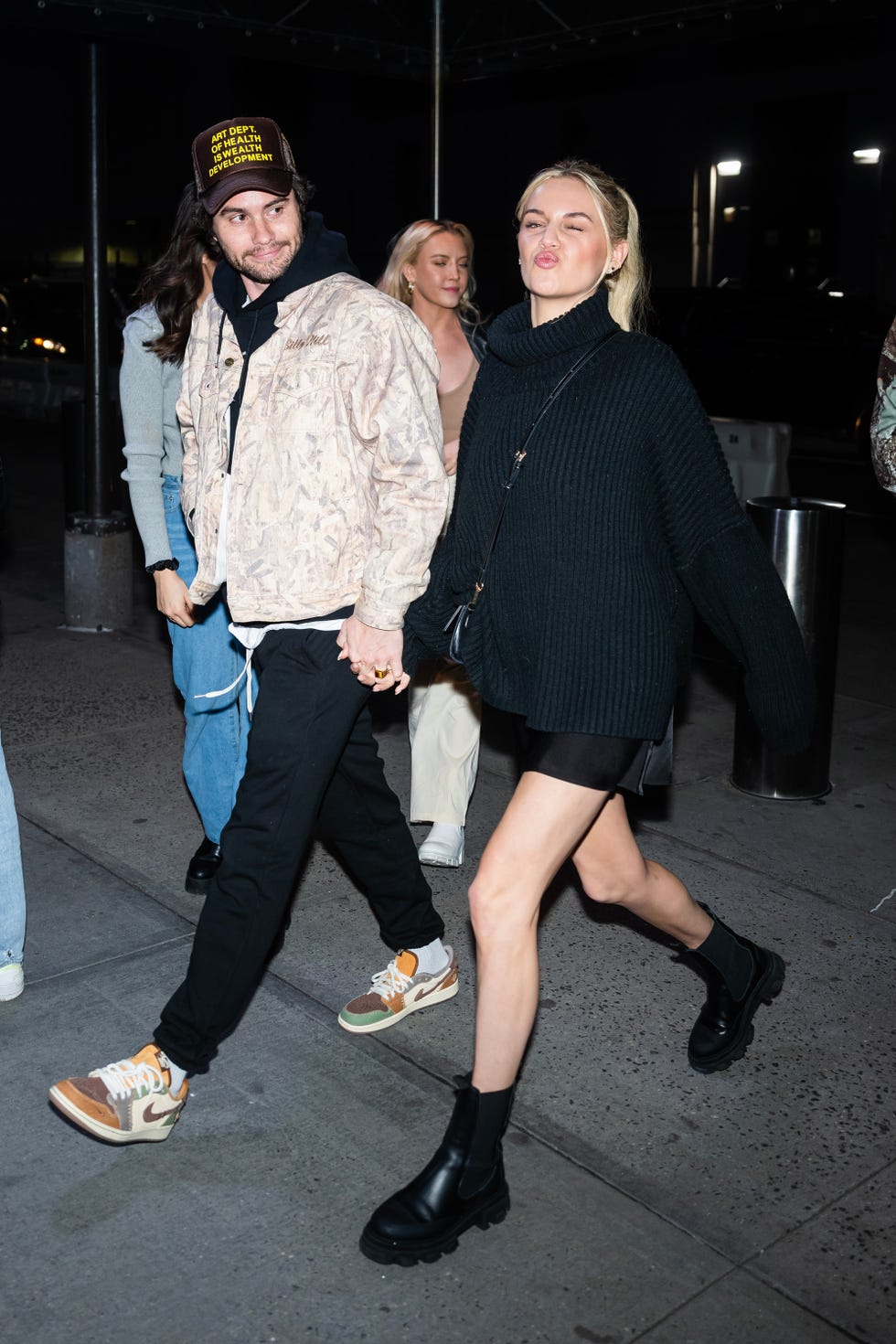 Gotham//Getty Images
The singer started her SNL set with her song "Blindsided" from her recently released EP, Rolling Up the Welcome Mat. The song is allegedly about her relationship with ex-husband Morgan Evans.
This content is imported from youTube. You may be able to find the same content in another format, or you may be able to find more information, at their web site.
"And now you're saying that you're lost and that's lost on me / You didn't ever wanna leave the house, or didn't want a family / I know the truth is hard to hear, but it wasn't hard to find / Baby, were you blindsided or were you just blind?" Ballerini sang.
May 2023
Stokes and Ballerini visited her hometown of Knoxville, Tennessee.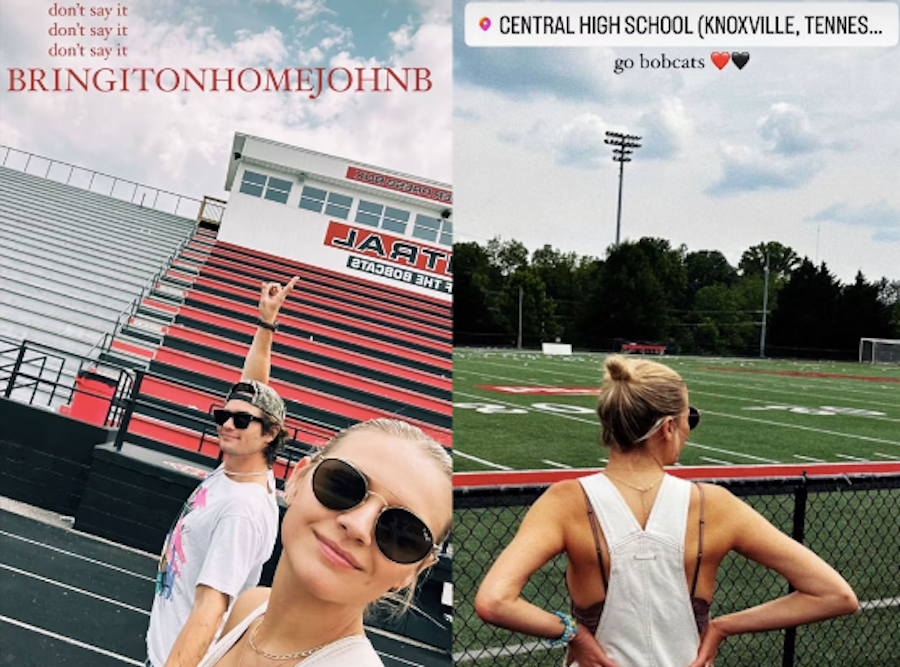 Instagram
April 2023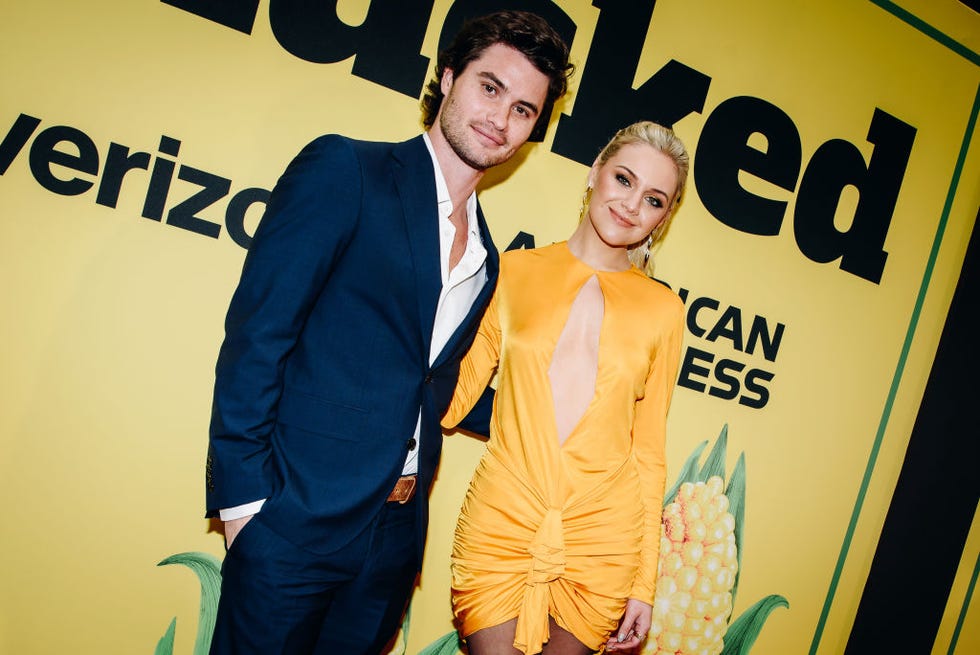 Nina Westervelt//Getty Images
The couple attended the premiere party for the Broadway musical Shucked at Capitale, and then made their official red carpet debut later that month at the 2023 CMT Music Awards.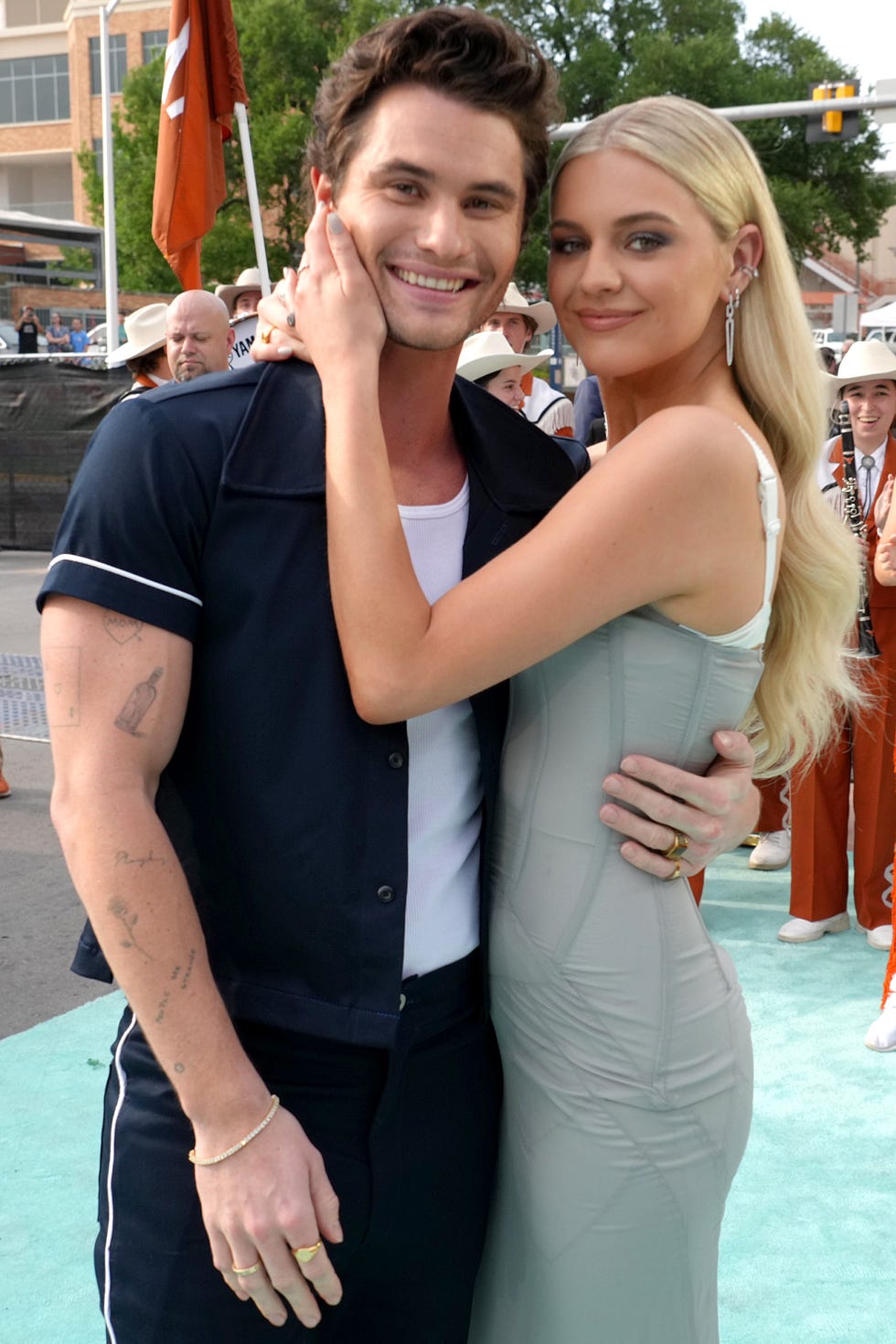 Jeff Kravitz//Getty Images
July 2023
In an interview with Stylecaster, Ballerini opened up about her relationship, saying, "The thing that we've decided, and to each their own, is when you're with someone that you feel secure with and that you're proud to be with, why not share it?"
She added, "He's also a Virgo; we're both Labrador Retrievers in human form. It doesn't take much conversation to be on the same page. It's been half a year and it's been great."
Later that month they attended the Armani Beauty's ACQUA DI GIO and Gen A party in Malibu and shared a little PDA on the red carpet.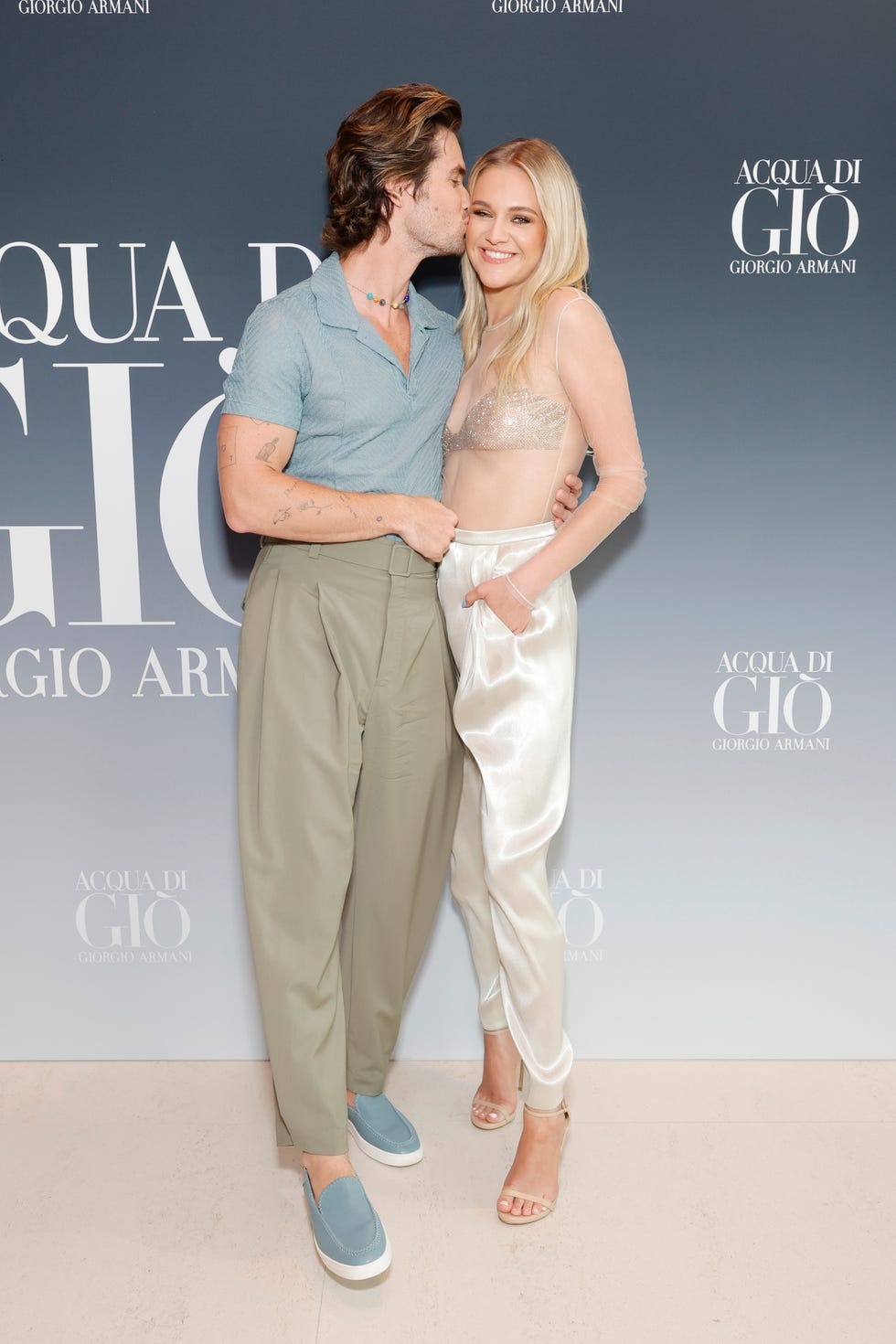 Stefanie Keenan//Getty Images
August 2023
In early August, Stokes and Ballerini attended her Rolling Up the Welcome Mat short film showing in New York.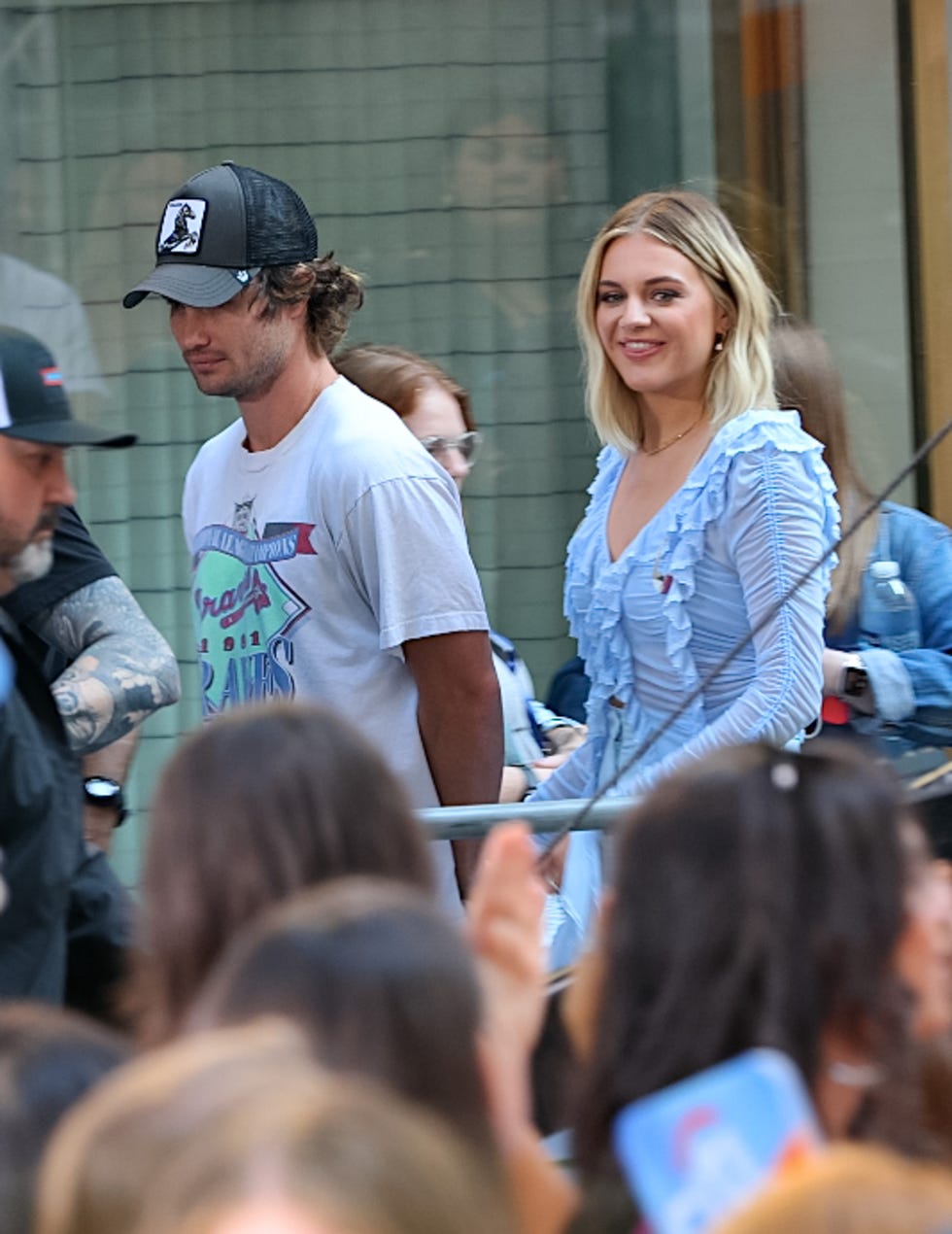 Jose Perez/Bauer-Griffin//Getty Images
On August 19, she shared a throwback video taken as she was getting ready for her very first date with Stokes. She shared it on TikTok with the caption, "Happy weekend heres a video i sent to my best friend before my first date with chase #howdoidothis #rollingupthewelcomemat."
She set the clip to her song "How Do I Do This," as she showed off her outfit of black, spaghetti strap mini dress and black cowboy boots.
This content is imported from Tiktok. You may be able to find the same content in another format, or you may be able to find more information, at their web site.
"Here's the look, with the boots," she says, adding, "We've got the hair clip, because we're trying to be a cool girl."
Later in the clip, she describes her plans, saying, "He's picking me up and we're going to a sushi place and I'll call you tomorrow and for a full update."
Clearly nervous, Ballerini states, "I can do this. I can do this….It's just a date… You just go and you just eat food and you talk about things that you do, OK?"
September 2023
Ballerini and Stokes attended the MTV VMAs together on September 12 and kissed on the red carpet. The ceremony was also on Ballerini's 30th birthday.
She spoke to Entertainment Tonight about how she had been celebrating the weeks leading up to the milestone with Stokes. "I've just been spending the last few weeks with him and with my friends and with my mom—she's here tonight— and I've just been really in my real life. And this feels like I'm a little floaty tonight, but it's a good shock to the system."
Stokes confirmed that he and Ballerini had been dating for about nine months. He gave himself a pep talk before their first date to not "'screw this up! Don't screw this up.' Because I kind of knew before then, I was like, 'Uh oh, I really like this girl.'"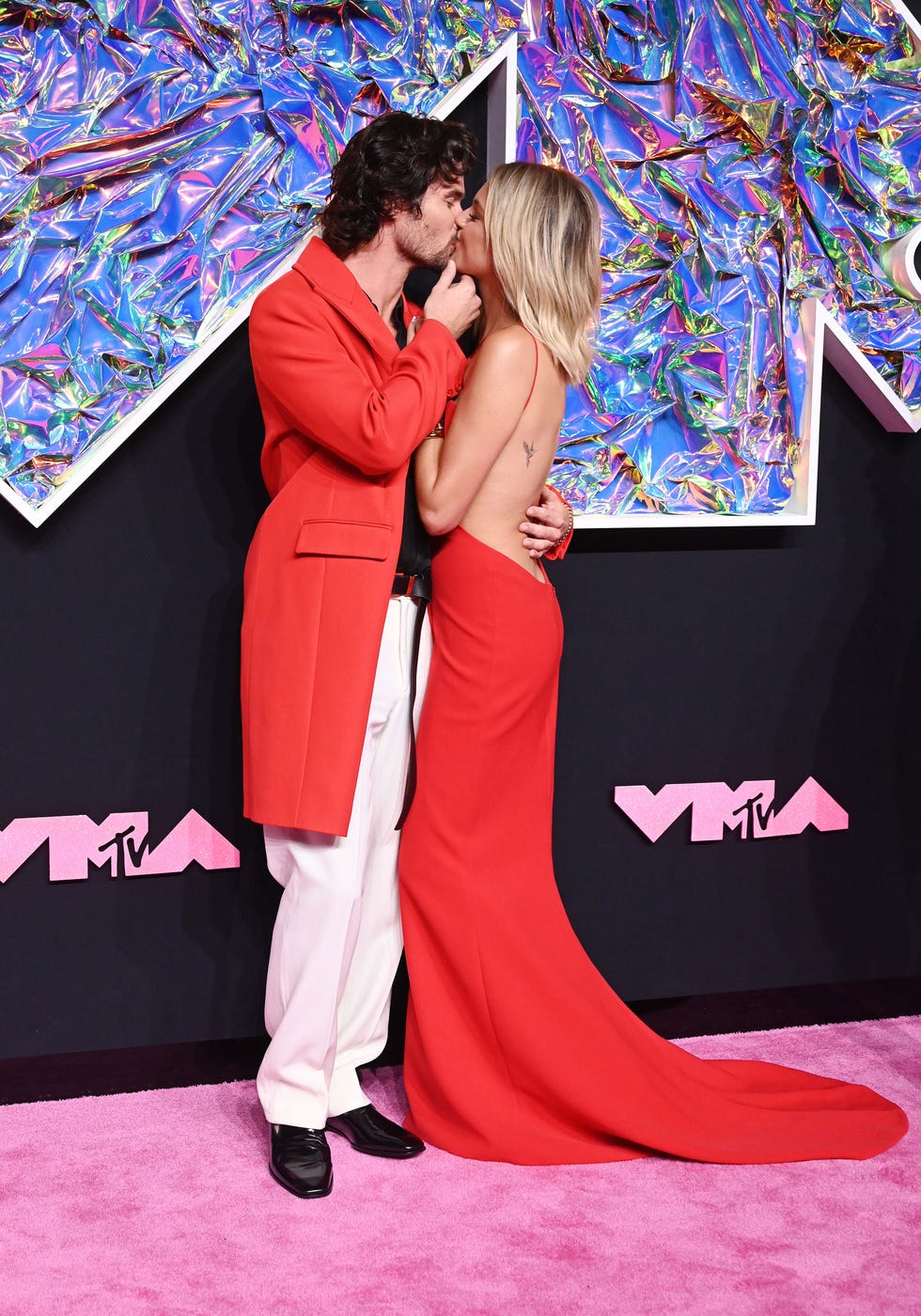 Gilbert Flores//Getty Images
On Saturday, September 16, Ballerini celebrated Stokes' 31st birthday with a carousel of pictures, writing in the caption, "happy birthday, my sweet virgo."
The images include photos of the couple dressed up for events, enjoying intimate moments at home, and one screenshot of the conversation that started it all. The last slide shows the DM Ballerini sent her soon-to-be boyfriend at 1:07 a.m. on December 1, 2022.
All she wrote to start was, "Hii Chase Stokes."
A couple hours later, he replies, "Hey how you doin."
The next morning, she added, "I'm Kels, nice to meet you."
In the comments on the post, Stokes wrote, "My human," adding a heart emoji.

Aimée Lutkin is the weekend editor at ELLE.com. Her writing has appeared in Jezebel, Glamour, Marie Claire and more. Her first book, The Lonely Hunter, will be released by Dial Press in February 2022.