Spoilers below.
While FX's The Bear spends most of its time focused on chefs Carmy and Sydney, it also thrives on the strength of its ensemble. Sous chef Tina's toughness and pastry chef Marcus' tenderness, Richie's rage and Fak's goofiness, and Sugar's exhausted maternal presence all add valuable layers to the highly acclaimed series. It would seem there are already—pardon the pun—too many cooks in the kitchen to add more stars into the mix, but the series manages to expand the cast further in the second season. We meet Carmy's new love interest; Sydney's father; even more members of the dysfunctional Berzatto family; and some real-life stars of the restaurant world (such as Donnie Madia and Rob Levitt of Publican Quality Meats). Even a few notable celebrities get a guest role.
Here are the familiar faces you might've clocked during your season 2 binge.
Molly Gordon as Claire
You've seen her in: Booksmart and Shiva Baby.
She plays: Claire, a girl Carmy grew up with (and had a crush on) who becomes his new love interest after an unexpected encounter. She becomes his girlfriend, but their relationship gets in the way of his responsibilities at the restaurant.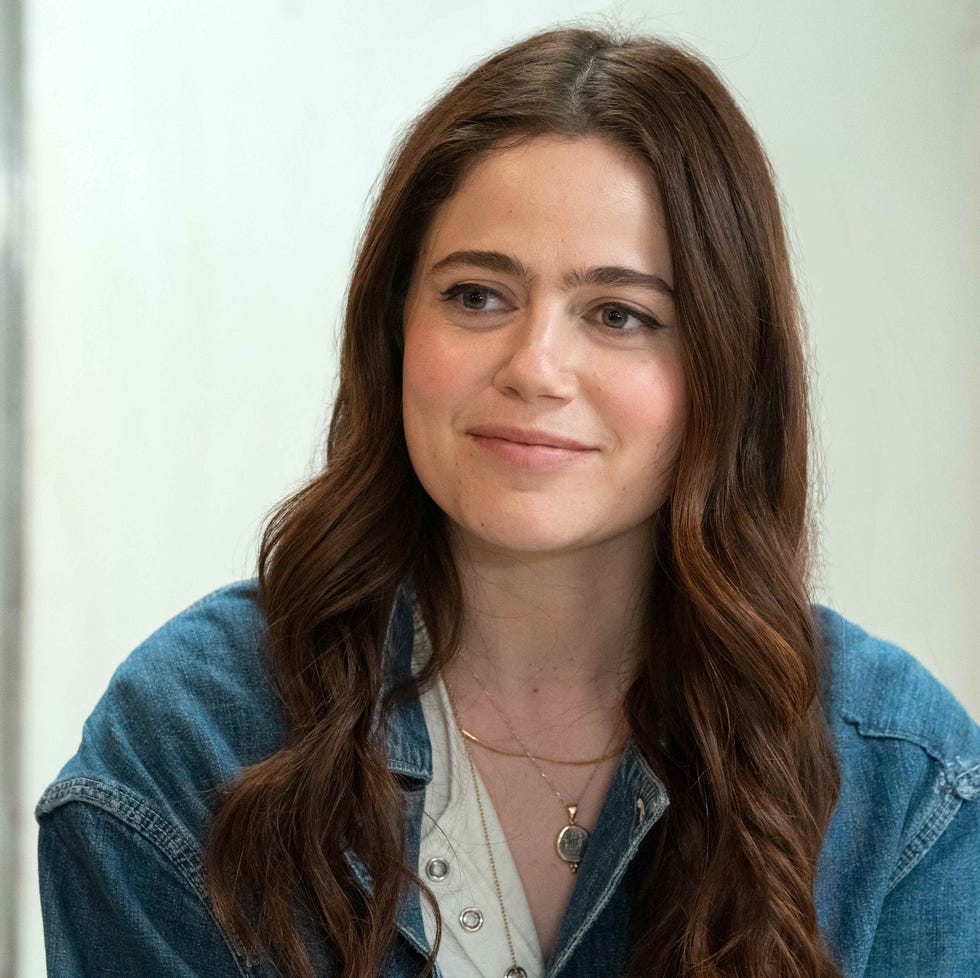 Chuck Hodes
Robert Townsend as Emmanuel Adamu
You've seen him in: The Parent 'Hood and Hollywood Shuffle. He also directed films like Hollywood Shuffle, Eddie Murphy: Raw, and Meteor Man.
He plays: Sydney's father, Emmanuel, whom she lives with. He's a widower and tries his best to support his daughter, though he worries that she should have a more "stable" career.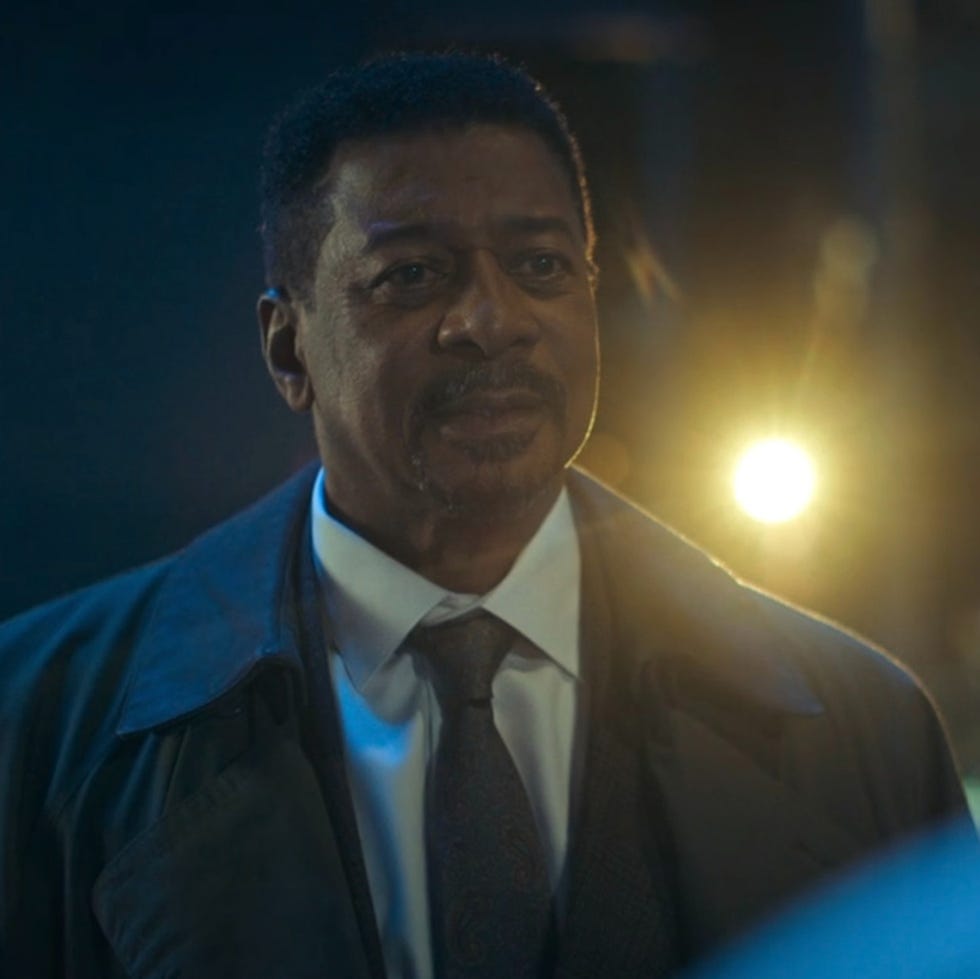 Courtesy of FX
Will Poulter as Luca
You've seen him in: Guardians of the Galaxy Vol. 3, Dopesick, The Chronicles of Narnia, and We're the Millers.
He plays: Chef Luca, Carmy's former colleague who trains Marcus in Copenhagen. His British accent and tattoos have particularly caught the eye of fans.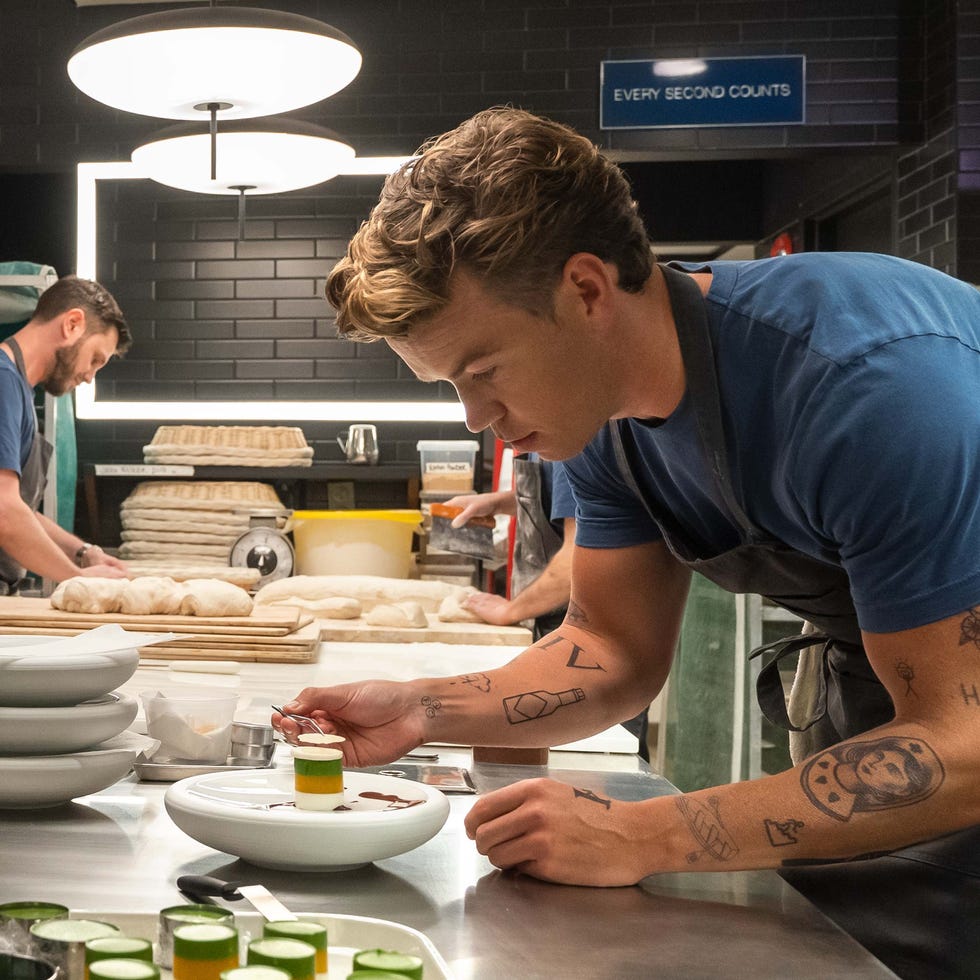 Chuck Hodes
Alex Moffat as Josh
You've seen him in: Saturday Night Live and Holidate.
He plays: Josh, one of the restaurant's new hires, who exudes pure frenetic energy. He ultimately gets fired after Marcus catches him smoking crack in the alley on Friends & Family night.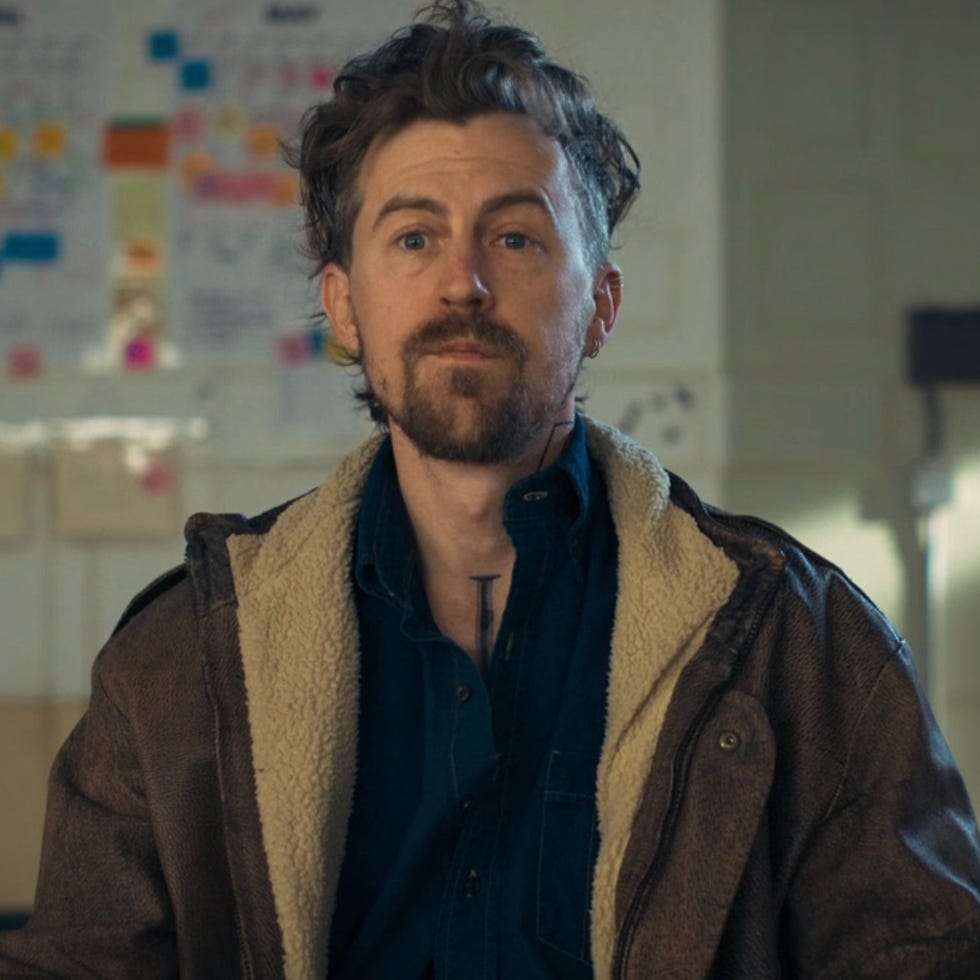 Courtesy of FX
Jon Bernthal as Mikey Berzatto
You've seen him in: The Punisher, Daredevil, King Richard, We Own This City, and The Walking Dead.
He plays: Carmy and Natalie's late older brother, Mikey, and founder of The Original Beef of Chicagoland. He already appeared in season 1 via flashbacks, but in season 2, Carmy remembers a particularly tense Christmas Eve when he threw forks at Uncle Lee at the dinner table after he called him a loser.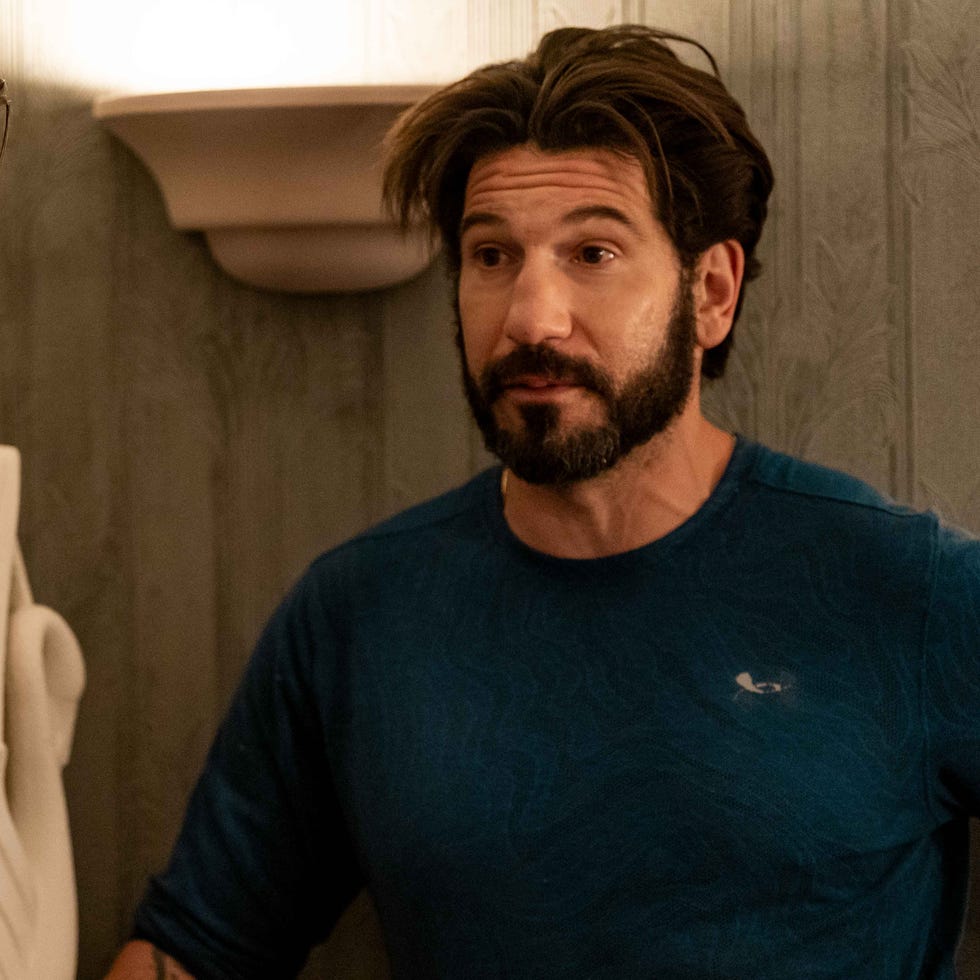 Chuck Hodes
Jamie Lee Curtis as Donna Berzatto
You've seen her in: Halloween, True Lies, Everything Everywhere All at Once, and Freaky Friday.
She plays: Carmy, Natalie, and Mikey's mother, Donna. This season, Carmy remembers a traumatic Christmas when she had a breakdown and drove a car through the house. Struggling with mental health issues and alcoholism, Donna believes her family doesn't really care about her. When her kids open the renovated restaurant, she arrives but refuses to step inside in fear that she'll ruin the celebratory moment.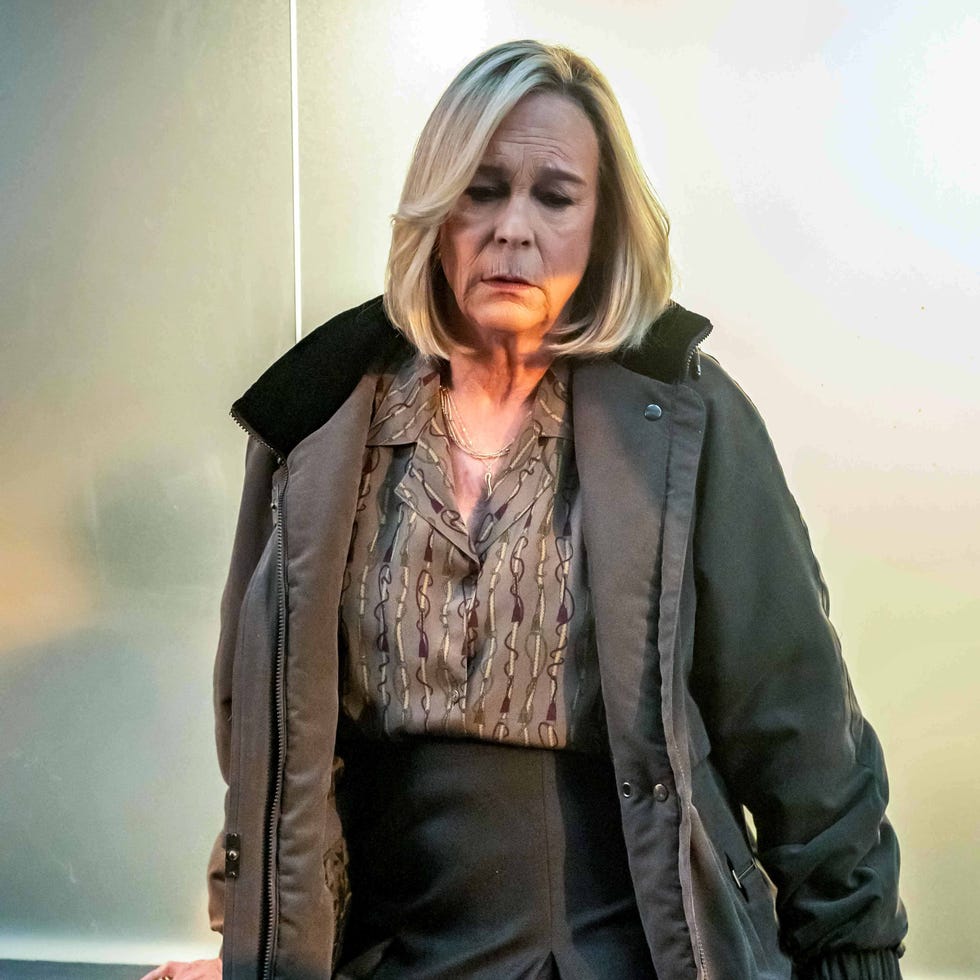 Chuck Hodes
Bob Odenkirk as Uncle Lee
You've seen him in: Better Caul Saul, Breaking Bad, and Mr. Show with Bob and David.
He plays: Uncle Lee, who butts heads with Mikey. He interrupts when he hears him tell the same story over and over, and criticizes him for not following through on his plans.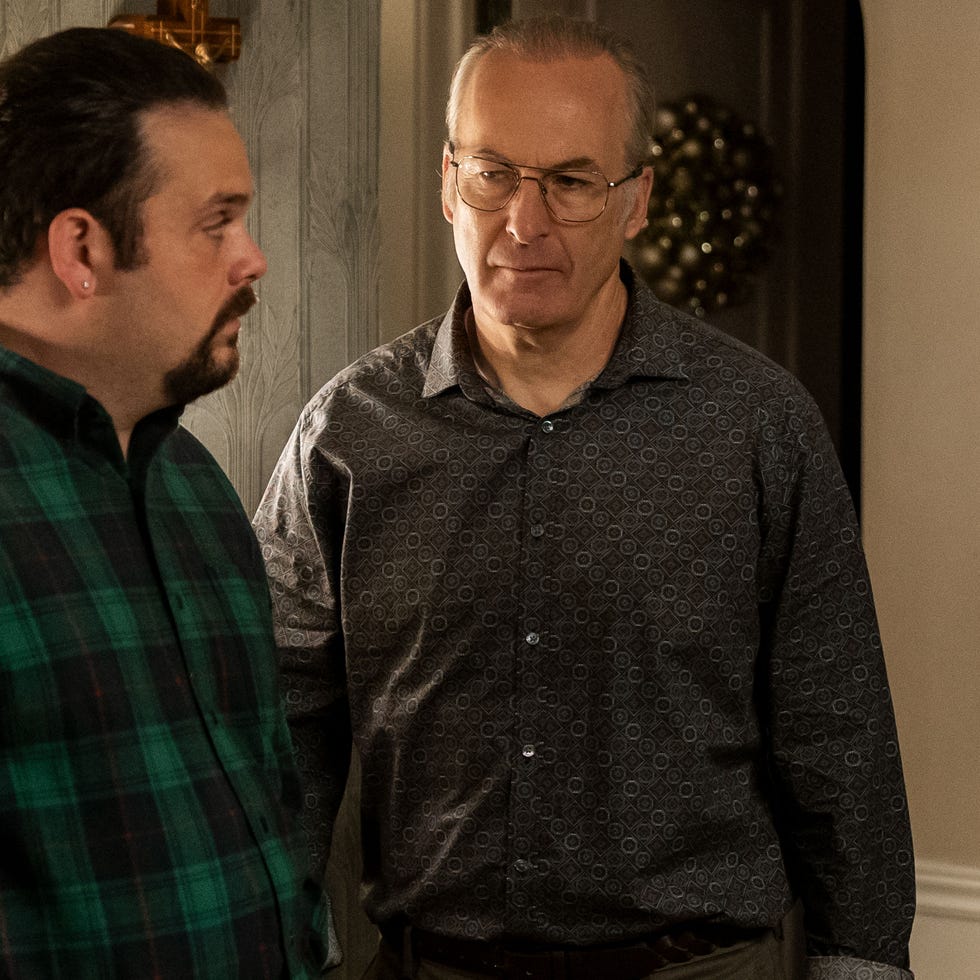 Chuck Hodes
Sarah Paulson as Cousin Michelle
You've seen her in: American Horror Story, American Crime Story, and 12 Years a Slave.
She plays: Cousin Michelle, who offers Carmy a place to stay in New York. She empathizes with her younger cousin and wants him to have an escape from the chaos of his family.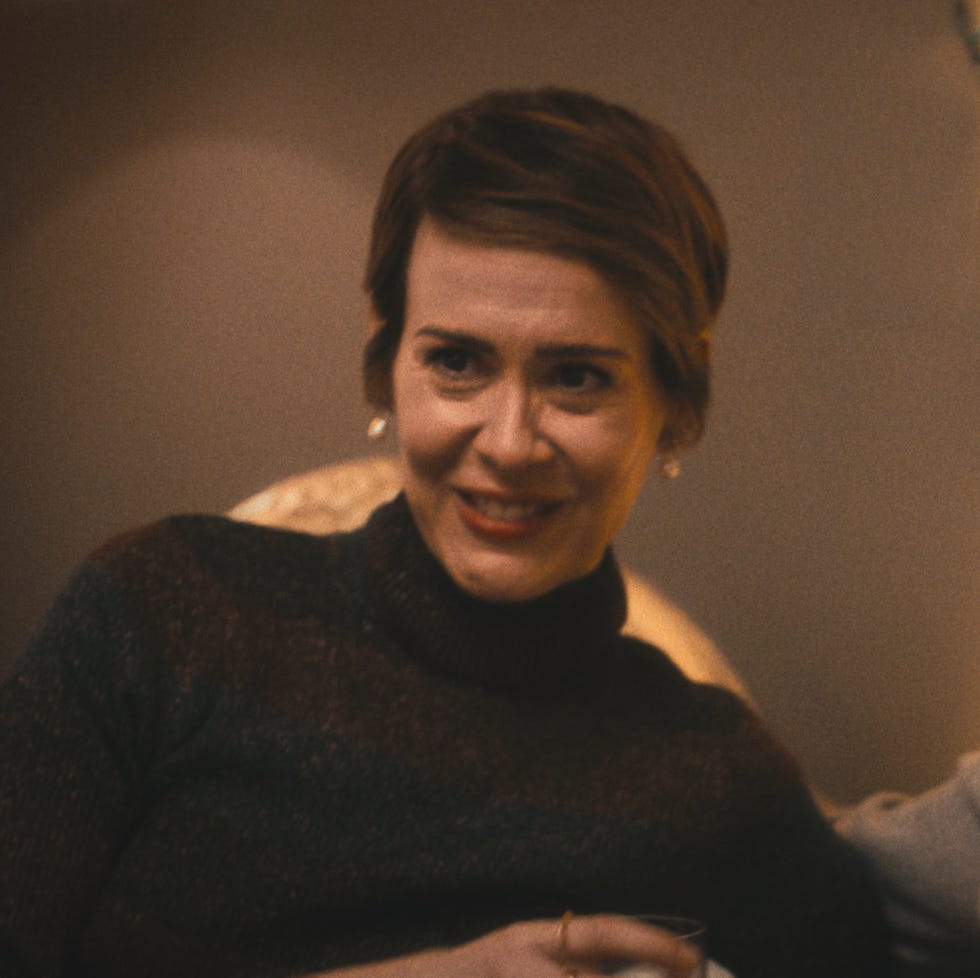 Chuck Hodes
John Mulaney as Stevie
You've seen (or heard) him in: His stand-up specials (like New in Town, The Comeback Kid and Baby J), Big Mouth, and Spider-Man: Into the Spider Verse.
He plays: Cousin Michelle's partner, though the rest of the family is convinced he's gay. After sending Donna into a breakdown in the kitchen (despite his best intentions), he leads an awkward but sweet grace before Christmas dinner.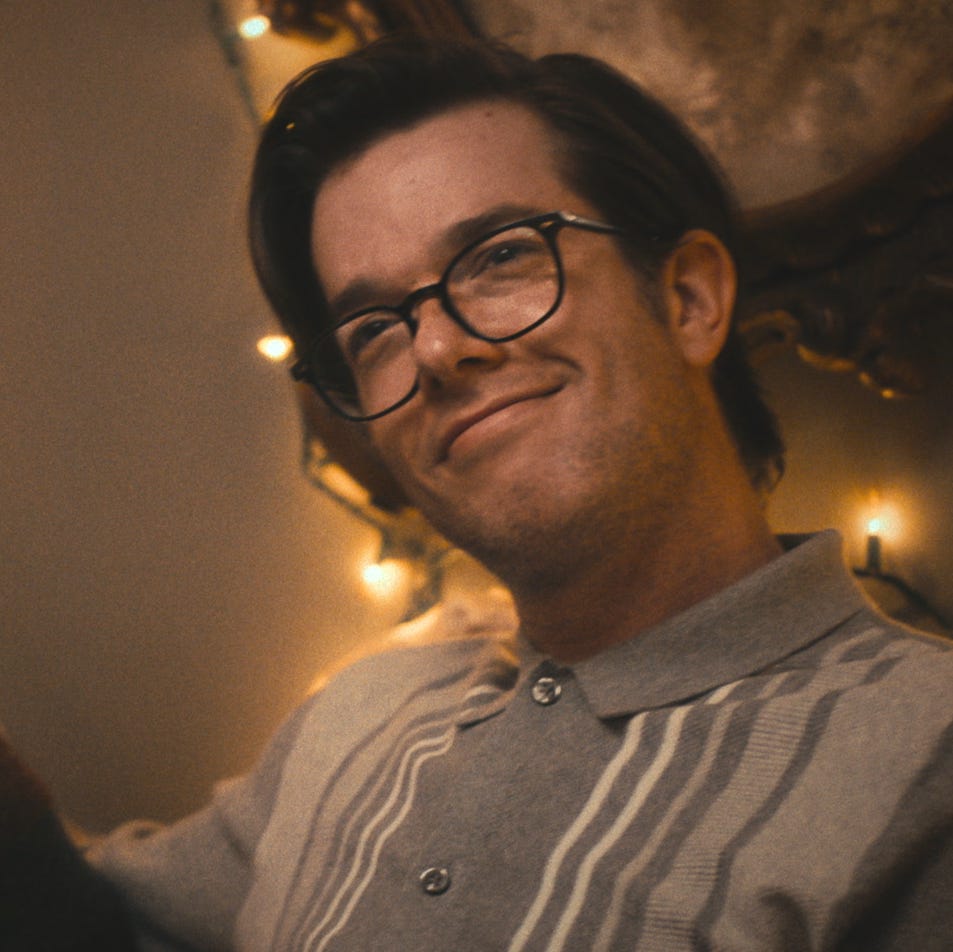 Chuck Hodes
Gillian Jacobs as Tiff
You've seen her in: Community, Love, and Girls.
She plays: Tiffany, Richie's ex and the mother of his daughter. The "Fishes" episode shows the former couple deeply in love and ready to welcome their first child together. But in the present day, they're estranged but co-parenting. By the end of the season, she announces she's engaged to someone new.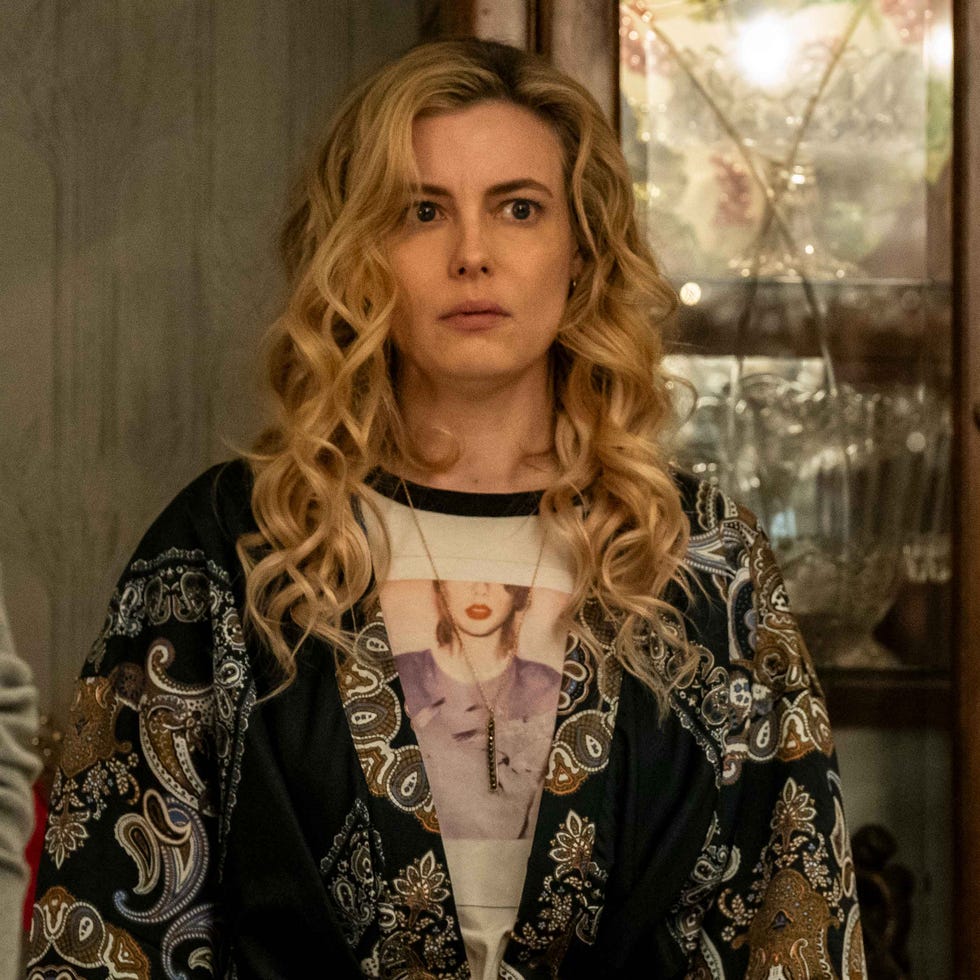 Chuck Hodes
Olivia Colman as Chef Terry
You've seen her in: The Favourite, The Lost Daughter, The Crown, and Fleabag.
She plays: The head chef at the unnamed "best restaurant in the world" where Richie spends a week staging. She and Richie bond over being military kids and their connection to Carmy.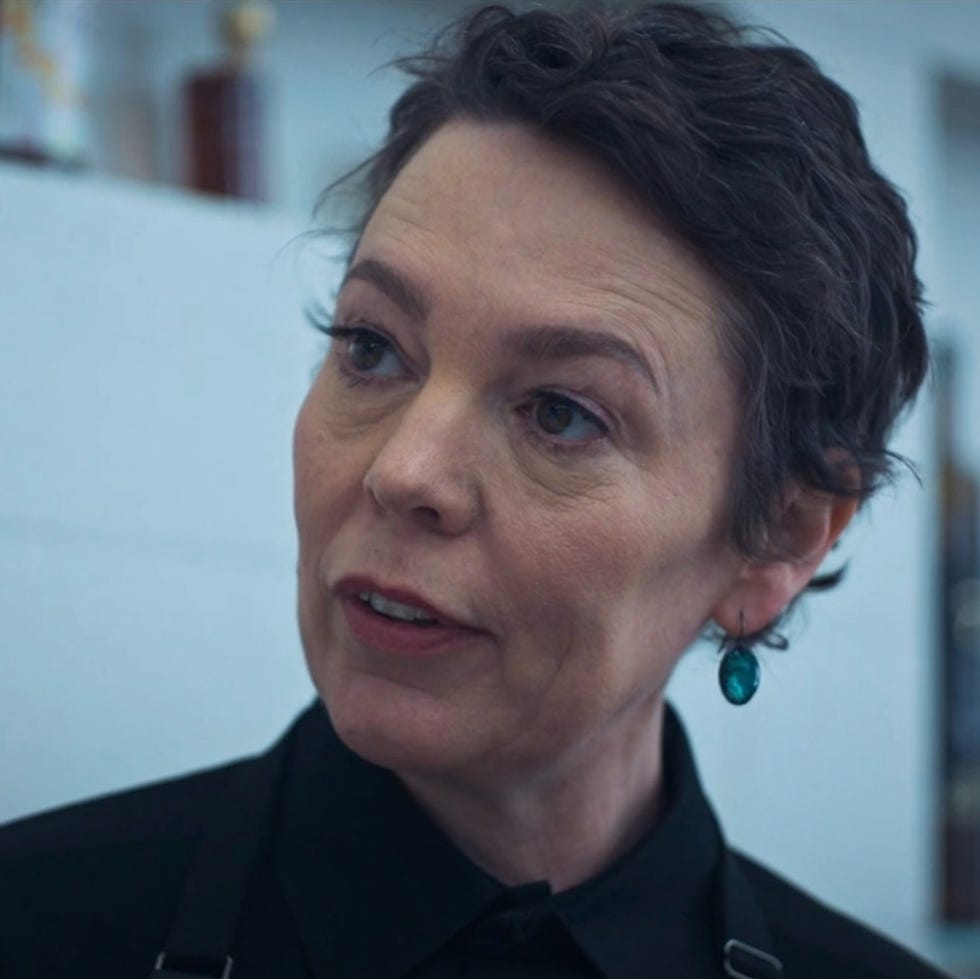 Courtesy of FX
Joel McHale as Carmy's old boss
You've seen him in: Community and The Soup.
He plays: An unnamed chef and Carmy's former boss. He, too, made a cameo in the first season, showing up in flashbacks to Carmy's days at 11 Madison Park and his come-up in the restaurant world. He is severely harsh and verbally abusive; Carmy is so scarred that he thinks he sees him at the restaurant soft opening.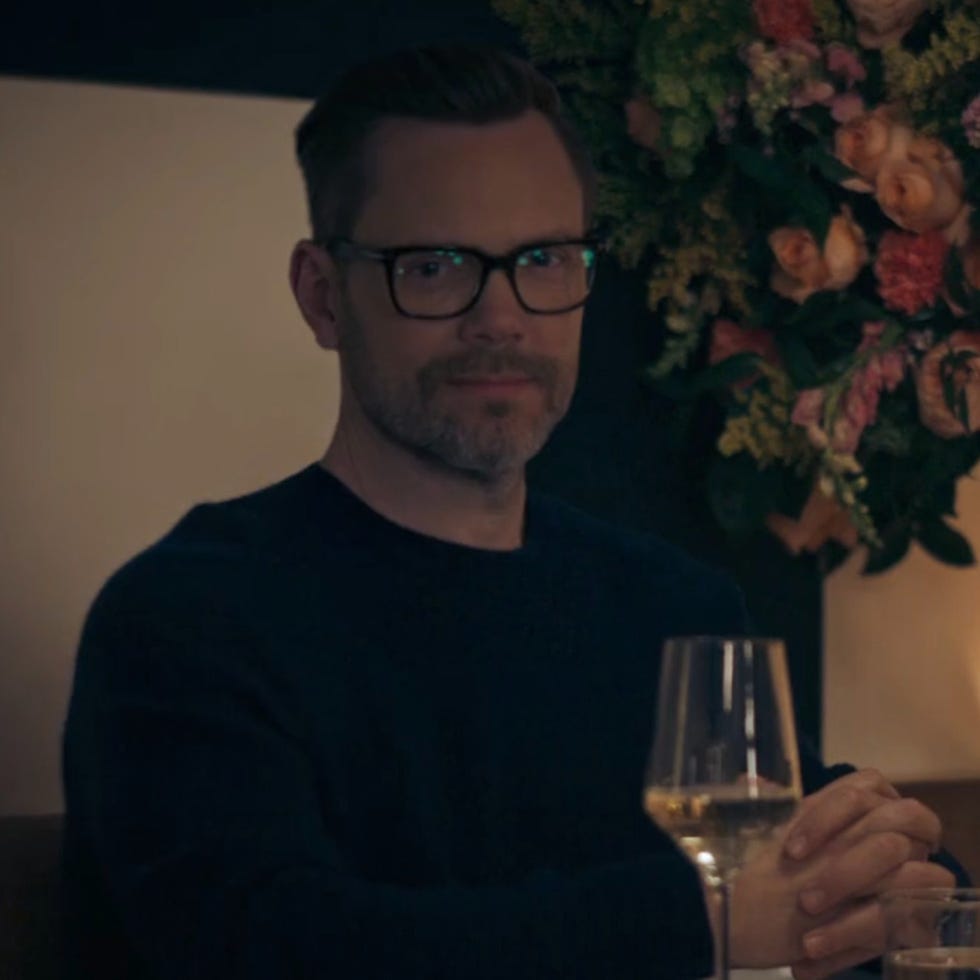 Courtesy of FX

Erica Gonzales is the Senior Culture Editor at ELLE.com, where she oversees coverage on TV, movies, music, books, and more. She was previously an editor at HarpersBAZAAR.com. There is a 75 percent chance she's listening to Lorde right now.